World Record Store Day: An International Sensation
A day created to bring money to small businesses has become a yearly event that brings a community together. On the third Sunday of April, for the past 15 years, music lovers alike celebrate the wonderful underground tradition: World Record Store Day. 
Record Store Day
Every year since 2007, Record Store Day has been a spotlight on small record store businesses across the globe.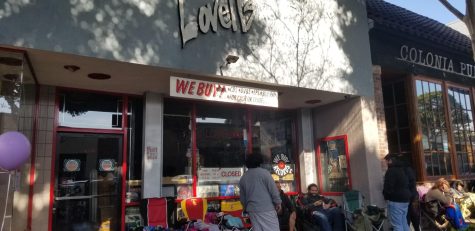 "A day where we kind of acknowledge a lot of small and indie stores," said Natalie, an eager record store day customer, when asked about Record Store Day, "We kind of support them and they supply us with like really cool and exclusive pressings."
Artists and bands release limited edition vinyl records for this one-of-a-kind holiday to encourage people who do not frequently visit local spots. Fans explore independent record stores for their favorite music.
" I am here for maybe a list of eight to ten vinyls," said Nadine, another customer in the long line stretched outside the store and around the block, "Garbage, The Cranberries, Blur, The Cure, to name a few, and there's a lot more."
One of the most popular 2023 releases was an exclusive pressing of Taylor Swift's "folklore: the long pond studio sessions."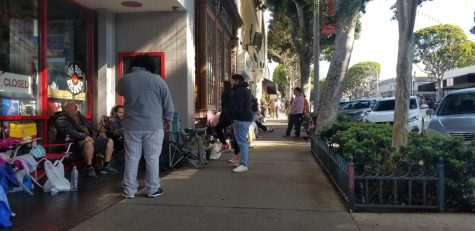 "Taylor Swift, we know it's gonna be super popular, so in theory, we would want to get as many as we can, you know?" said Lovell's Records worker and Record Store Day expert, Brian, "We only got like 15 or 16 this year. And that's just, you know, that's just what they send us."
Lovell's Records
For the vinyl record store, Lovell's Records, in Uptown Whittier, Record Store Day is a huge deal. The long line outside the door that stretched around the block had formulated late the previous night.
"I arrived around 11:30 last night," said Nadine, who had well over ten people in front of her in line. 
Customers are not the only ones who take Record Store Day seriously. The employees of Lovell's Records spend long hours making this experience wonderful for everyone.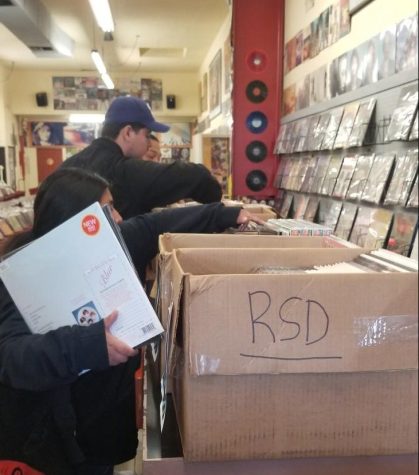 "It just gets bigger and bigger," said Lovell's worker, Brian, "I mean, we do extra business. We try to put out more stuff that isn't necessarily Record Store Day stuff."
However, Record Store Day is not the most significant piece of Lovell's legacy. It goes far beyond any special event. 
"It's been in this location since '65 and Whittier since the thirties," continues Brian, "We get stories of people that come back from out of state with their kids and they're like, 'oh, I used to shop here,' you know? That happens all the time. A few times a week."
Yearly Traditions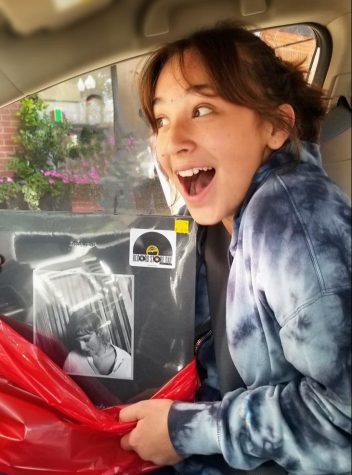 Now, after 15 years of participating in Record Store Day, Lovell's has allowed all customers to explore music and make fun memories.
"I encourage anybody to try it," said Natalie, "Even if you don't collect records, just come and see like what they have. Maybe you'll discover like a new artist, find a new interest, a new hobby."
Even for the newer customers, such as myself, that started collecting only 3 years ago, World Record Store Day is nothing short of an experience you will never forget.