Raya and the Last Dragon: The Importance of Representation
In late 2019, Disney announced the production of a film inspired heavily by Southeast Asia, later to be titled Raya and the Last Dragon. Over the last few years, a great deal of heart and soul has been put into the film, and the animation studio has been building up a lot of hype around it. But why is this upcoming movie creating such a stir?
This animated film is set in a magical world called Kumandra. The story focuses on the main character, Raya, along with some unlikely misfit allies. Their goal is to find the last dragon in order to unite their people against a greater evil.
Unlike most Disney princess-esque movies, this film is not a musical; this was made in order to keep the dramatic narrative.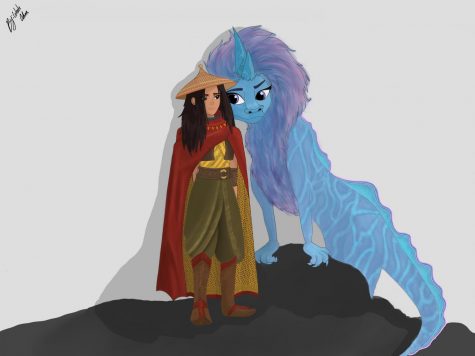 The setting is likely the most important aspect of the representation in this film. It's just stunning but also greatly influenced by the beauty of Southeast Asia. Multiple research trips to places like Thailand, Cambodia, and the Philippines were sent out in order to make this possible.
In Kumandra, there are five different tribes, each named after a part of a dragon. These tribes are Heart, Talon, Fang, Spine, and Tail.
Heart is where the home is- or well, the land of Heart is where Raya's home is. This land is filled with lush green hills, sparkling lakes, beautiful pink blossoms, and underground tombs. Even at a glance, it can be seen similar to the unique hill formations in Southeast Asia.
The next tribe, Talon, is a city that seems almost entirely built on water, appearing much like a big floating market like those in the Mekong region. It's filled with bright colors, hanging lanterns, intricate wooden boats, and more than a few back-alley thieves.
Fang seems to be a regal kingdom surrounded by a moat of water. This land consists of flat greenery and a large stone structure in the center which is more than likely to be important in the story.
Spine is an edgy (literally) mountain range of rocky terrain and some kind of forest or jungle. Most of the land is covered in snow and fog along. It's also bestrewed with beautiful red leaves falling from strange bamboo growing abundantly in the region.
Finally, we have Tail, a barren sand area of large sandstone formations not unlike that of Star Wars's Tatooine which isn't much of a coincidence since it was heavily inspired by Akira Kurosawa's 1954 film Shashinin No Samurai aka The Seven Samurai.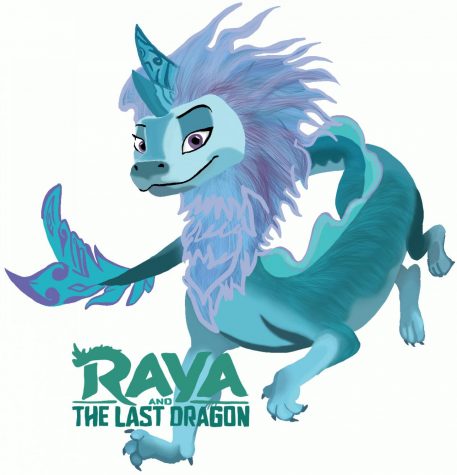 This film is practically oozing with culture. It can be seen in the setting, the story, and the clothing. Even the action sequences are choreographed, staged, and edited like classic Asian and contemporary martial arts cinema.
The thing that really adds that magical touch is folklore. These myths are drawn from Southeast Asian stories of dragons and magical stones. In fact, the last dragon, Sisu, is heavily inspired by the auspicious water spirits of Southeast Asia.
But- going back to our first question: why is this film important? Why is it different from other films? This is because Southeast Asia and its culture haven't really been touched on by Disney. In fact, most Asian characters in cinema have been portrayed as East Asian. Disney is working to change that.
The screenwriters, Adele Lim and Qui Nguyen are Chinese-Malaysian and Vietnamese-American. They're creating the story based on their own experiences.
"To be able to have some [heroes] that look like me and my kids," Nguyen explained in an interview, "it's gonna matter to a lot of folks."
The voice actors will also embody this virtue. Raya will be played by Kelly Marie Tran, a Vietnamese American and the first Southeast Asian to play a leading role in a Disney film.
In an interview with Entertainment Weekly, she said, "I felt so seen, and it was such a blissful feeling. I don't know if I can even explain it, but it was this surprise. I've worked on some things before which obviously weren't as culturally specific as this, and I don't think that I knew that I needed that."
On the other hand, much like the live-action Mulan film, there are also some elements in Raya and the Last Dragon film that have spurred negative reactions. It was found that the cast, although Asian, was mostly East Asian rather than Southeast Asian. Some examples are Awkwafina playing Sisu and Gemma Chan playing the villain, Namaari.
"Listen, I'm all for Asians playing other Asian ethnicities, but the roles of Southeast Asians have been little to none," read one of the many tweets regarding Raya, "With #RayaAndTheLastDragon celebrating Southeast Asia, I feel like it'd be a huge moment to have SEA being able to play their own heritage."
Even with such responses, people are still anxiously waiting for the film to premiere, hoping for the best. Not much else can be said until the film finally comes out.
Raya and the Last Dragon hits Disney+ on March 5 with Premier Access for $29.99. It also releases in theatres on the same date.
Leave a Comment
Donate to The Academy Chronicle
Your donation will support the student journalists of Mt. SAC Early College Academy. Your contribution will allow us to purchase equipment and cover our annual website hosting costs.
About the Contributor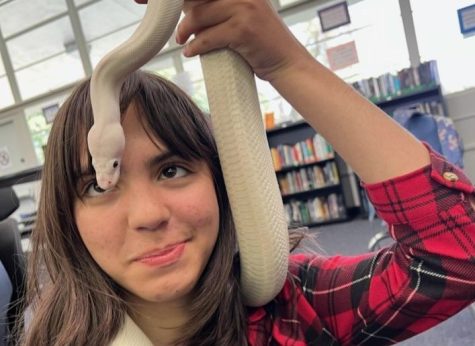 Mackenzie Diaz, Staff Writer
Mackenzie Diaz, an outgoing junior who is in her second year in journalism. She is very lively and participates in many clubs, some including the film...