A Mysterious Villian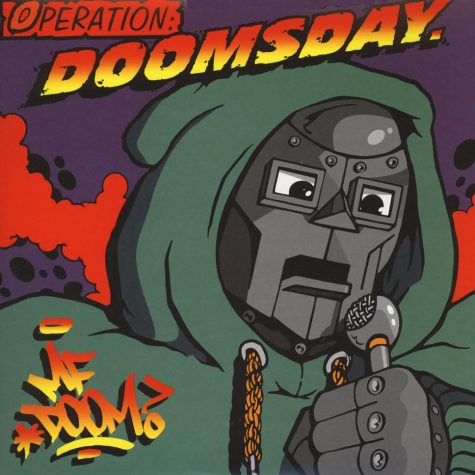 January first a  man who hides behind a mask with more than one alias was said to have passed October 31, 2020. Someone who is truly believed to be a villain on and off the stage. One of the most revered underground rappers out there. He has the amazing skill to passionately embody every character he takes on. But who is MF DOOM?
Our story begins in 1991 where the hip-hop trio group Kause Much Damage (KMD) released their debut album Mr. Hood. Members of KMD included brothers MF DOOM who at the time took the stage name of Zev Love X real name Daniel Dumilie,and Dingilizwe Dumilie whose stage name was DJ Subroc, along with member Onyx the Birthstone Kid real name, Alonzo Hodge In 1993, the group started on their album Black Bastards. 

By the time the album was supposed to be released (which was in May 1994), the group only had one member. DJ Subroc was hit by a car resulting in his death, while Onyx the Birthstone Kid crept away from the group. Zev Love X, standing alone was determined to finish what they started. Black Bastards was later released in 2001. 
But before Black Bastards was released, Daniel Dumile took a 5 year hiatus. The first anyone heard of his return was in 1999 where his debut as the infamous MF DOOM and his album Operation Doomsday were brought into the light. From there, MF DOOM released many albums and has had a few shows as well. But he doesn't always make an appearance to his shows. 
While reading the article Why MF Doom Is Allowed To Use Imposters On Stage by Robert Blair added a quote "'I don't leave no money on the table. But sometimes it ain't enough money so I send the impostor." Not many fans minded that he sometimes sent impostors to his shows. "He said 'I'm the…supervillain. I'm not your friend. You don't have to like me. You're paying for the experience of dealing with a supervillain."" 
After his first debut came his other popular stage names,  King Geedorah, Metal Face, Viktor Vaughn, and Metal Fingers. There are many more but these are the ones he is most infamously known as. Metal Finger is only his handle when he's producing music albums from Metal Finger including Special Tapes and Special herbs (these are instrumentals). 
A few of his most popular songs include Rhymes Like Dimes, One Beer, DOOMsday, Coffin Nails, Angelz, Beef Rapp, and Thats Thats. Albums I would recommend are Special Herbs vol 5 & 6, Take Me To Your Leader, Mm Food, Mad Villainy and Doom X Mas. Sadly a man who "hides wears a mask to cover the raw flesh, a rather ugly brother with flows that's gorgeous", "he plots shows like robberies in and out 1-2-3 nobodies, pleased" left his family and friends devastated. That was the end of the mysterious villain, MF DOOM