Staff Spotlight- Ms. Emily
On the premises of Mt. SAC ECA, there lies many different teachers and staff. Someone who stands out to many students (and often greets them) is Ms. Emily, the receptionist in the front office.
Ms. Emily has been a part of the Mt. SAC Early College Academy community for 8 months now! Her previous position was being a bilingual assistant at Orangewood Elementary school. She worked with dual division Spanish speaking kids in kindergarten. Before this, she was a flight attendant for 5 years and started in 2001.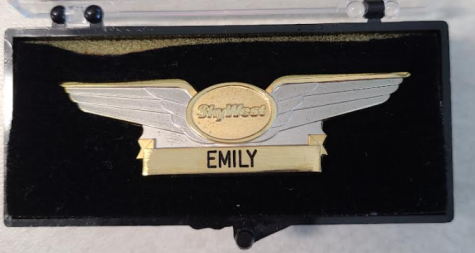 Ms. Emily loves to read! Reading helps keep her informed about what occurs in the world. Her favorite thing to read is advice columns. Her favorite advice column to read from is AskAmy. The Academy Chronicle also has an advice column called "Bi-Weekly Advice Column".  Reading the Advice columns help her relate to people! 
When asked about a lesson that Ms. Emily wants highschool students to learn, she expresses the importance of a degree, "Just go for a degree, pick something even if you're not even positive about it. You may have a change of heart later but you do have that degree to fall back on and a lot of times employers don't care what that degree is in, as long as you have one."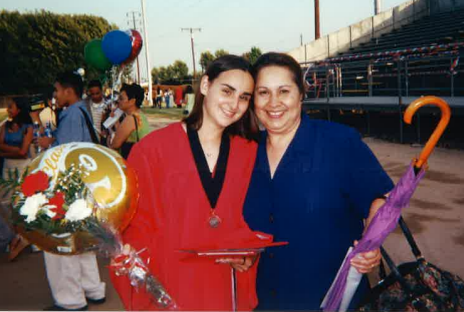 While sharing an interesting experience in her life, Ms. Emily explained the narrative of an experience she had when in elementary school.
"I had an English teacher, Mrs. Kelley, that 'forced' her students to enter a speech contest" said Ms. Emily. "I was very much against it as I was shy and didn't feel confident enough to speak in front of an audience. According to her, I was a great writer."
The teacher, along with Ms. Emily's brother had then persuaded her to enter the speech contest by using one of her written papers. Ms. Emily later won and made it into the state finals!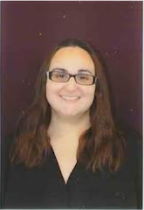 "I love how the students are very driven and so are the teachers. The opportunities that the school itself offers are so amazing and I wish they had that when I was in high school. I just feel that the community itself is very united and I love it."
"She is amazing and we are so lucky to have her." said vice principal Ms. Maggiore. "We have such an amazing ambassador."