Films and Shows Coming Summer 2021
The school year is ending fast and soon enough, The Chronicle will be mostly deserted until the 2021-2022 school year begins. There are so many shows and films being released during the summer that we won't be able to cover individually. Why not compile some of the biggest upcoming releases into a big article, so you can see what's in store for your summer? Films and shows are organized by release date, soonest to latest.
Marvel's M.O.D.O.K.
For a show coming very soon, it hasn't gotten much publicity. Marvel's M.O.D.O.K. is an upcoming adult stop motion television series based on the Marvel comics. The story focuses on the supervillain M.O.D.O.K. trying to balance his home life and his job of trying to take over the world. A sneak peek, a teaser trailer, and an official trailer has been released, and it looks to be quite an exciting and funny show. It came out on May 21 on Hulu.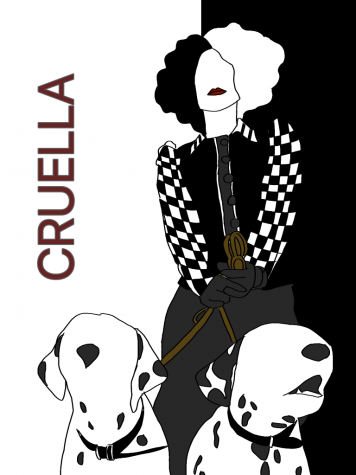 Rugrats (Reboot)
You might not know of this old show, but your parents might. The 1990-2006 cartoon was about the misadventures of four babies and their bratty older cousin facing the complicated life of being young. This Nickelodeon reboot is no different except for one change, for better or for worse: it's in CG animation. It will be aimed at a younger audience, but also will likely have something for the older fans. The Rugrats came out on Paramount + on May 27.
Cruella
Coming out the very next day after the Rugrats, this highly anticipated Disney live-action film focuses on the 101 Dalmatians villain, Cruella De Vil, and her origin story much like the Joker film. It seems to have a darker tone than the film it's based on, being PG-13, but looking at the trailers, it seems like a fun time nevertheless. Academy Award winner Emma Stone will be starring in the main role. Cruella will be released on May 28 in theatres and on Disney's premiere access for a fee.
The Conjuring: The Devil Made Me Do It
On June 4, the final movie of the Conjuring trilogy will be released theatrically and on HBO Max. Fans of the original two Conjuring movies will be delighted to see that their favorite horror story will be continued with, The Conjuring: The Devil Made Me Do It. The story will follow Ed and Lorraine Warren as they try to get to the bottom of a murder's claims of demonic possession.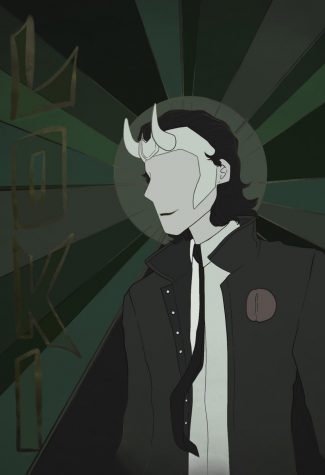 Loki
After the last two back-to-back Marvel shows, fans have been anxiously waiting for the newest series Loki, focusing on the villain of the same name right after he disappeared in Avengers: Endgame escaping from the custody of the past Avengers with the Tesseract also creating a new timeline. According to Marvel, it follows this titular character as he is sent to the "Time Variance Authority" and is forced to help fix the timeline and save the world. It comes out on Disney + on June 11.
In The Heights
Based on the popular musical by Lin Manuel Miranda and led by the director of Crazy Rich Asians, In The Heights looks to be a culturally authentic music extravaganza with drama, deep characters, big dance and song numbers, and a powerful message about following your dreams. This upcoming film takes place in a largely Latino neighborhood in New York city called Washington Heights following three days in the life of the characters who live there. It comes out on June 11 in theatres and on HBO Max.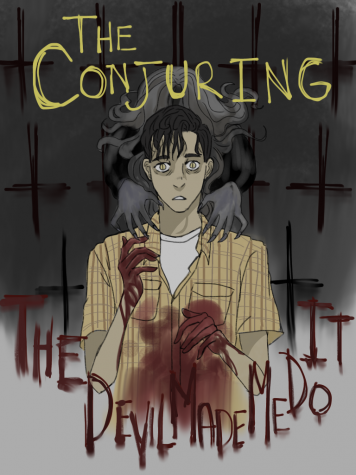 Luca
Even though there was already an article on it, we'll be briefly going over this upcoming Pixar film. This animated film is a coming-of-age story set on the Italian Riviera about a boy named Luca and his best friend Alberto trying to have the best summer ever whilst keeping their secret of being a fish monster from the local town. It will be released on June 18 on Disney + for free. For more information check out our article Coming Summer: Pixar's Luca here.
Peter Rabbit 2: The Runaway
To the joy of all kids and adults that remember the mischievous rabbit, the long-postponed Peter Rabbit 2: The Runaway will be released on June 18 in theaters. The story follows Peter Rabbit's quest to be taken more seriously and lose his mischievous ways. He then finds a world where mischief is appreciated, but soon his family comes to take him back.
The Mysterious Benedict Society
Based on the popular book series, The Mysterious Benedict Society is an eight-part series about a group of gifted orphan children who are chosen by the unconventional Mr. Benedict to go on a secret mission to infiltrate his twin brother's evil institution. An official trailer was released on May 20th. Even so, it hasn't gotten much publicity. The Mysterious Benedict Society releases on Disney + on June 25.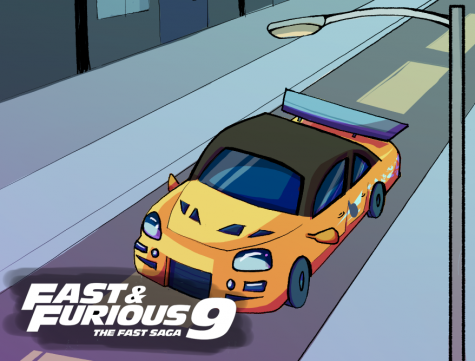 F9 (Fast and Furious 9)
The next film of one of Universal's biggest franchises is also coming this June. As the 9th in an 11-part series, the official synopsis of Fast and Furious 9 (or F9) is as follows: "Vin Diesel's Dom Toretto is leading a quiet life off the grid…but they know that danger always lurks just over their peaceful horizon. This time, that threat will force Dom to confront the sins of his past if he's going to save those he loves most." It comes out in theatres on June 25.
Monsters at Work
As a CG animated sequel series taking place one day after Monsters Inc., Monsters at Work follows recent Scare School graduate, Tylor Tuskmon, now working at Monsters Inc.'s Facilities Team. A teaser trailer and a handful of character designs have already been released showing a brand new cast of characters, while Mike and Sully are pushed to the background. It is scheduled to be released on July 2.
Space Jam: A New Legacy
The sequel to the 1996 hit film, Space Jam, is finally coming. Space Jam: A New Legacy is a live-action, CG animation, traditional animation hybrid that focuses on LeBron James as he teams up with the Looney Tunes to defeat an evil AI in a basketball game to save his son. All the Looney Tunes characters will be in this film (excluding Pepé Le Pew) as well as some other characters from famous films watching in the stands. It definitely seems like an exciting movie for both adults and kids, and it releases on July 9 both in theatres and on HBO Max.
Black Widow
As one of the Avengers to have never gotten a solo movie, fans were demanding for a Black Widow film. After multiple pushbacks in the release date, Black Widow is finally on the horizon to be released July 9th in theaters and on Disney + Premier Access. According to the official synopsis, "At birth, the Black Widow (aka Natasha Romanova) is given to the KGB [the main security agency for the Soviet Union], which grooms her to become its ultimate operative. When the U.S.S.R. breaks up, the government tries to kill her as the action moves to present-day New York, where she is a freelance operative."
Turner and Hooch
As a continuation of the 1989 film of the same name, this 12-episode series is described to be a buddy-cop action-comedy following the neat-freak Turner and his clumsy dog Hooch attempting to solve a murder. Not much else is known except that it will be released on July 16th on Disney +.
Cinderella
Yet another film based on the popular Cinderella story is coming out in 2021. This time, it's a musical romantic-comedy film with Camila Cabello in the starring role. A trailer was released in February showing stunning visuals. In addition, a modern retelling was also promised though no other information has been given on it. The film will be released in theatres on July 16.
Jungle Cruise
For lovers of the famous Jungle Cruise ride at Disneyland, this movie will definitely catch their eyes. On July 30th, the movie will be released theatrically and on Disney + Premiere Access as fans seem excited about the release of the movie. It follows Frank and Dr. Lily Houghton as they travel through the Amazon rainforest in search of an ancient tree that holds the power to heal, a discovery that will change the medical field forever.
Hotel Transylvania 4: Transformania
After the success of the first three Hotel Transylvania movies, Sony Pictures has announced that on August 6th, the fourth and final installment of the series will be released. The whole cast will be returning except for Adam Sandler, the voice of Dracula. Instead, YouTuber, voice actor, and impressionist, Brian Hull will be impersonating him. This movie will be a continuation of the adventures of Dracula and the others, with the main premise being that all the monsters become human due to Johnny casting a spell to make himself a monster to fit in better.
What will MECA students be watching this summer? We can't wait to hear about it during the next school year!
Leave a Comment
Donate to The Academy Chronicle
Your donation will support the student journalists of Mt. SAC Early College Academy. Your contribution will allow us to purchase equipment and cover our annual website hosting costs.
About the Contributors
Damian Cevallos, Staff Writer
Damian is in 9th grade. This is his first year on The Academy Chronicle staff.

He enjoys learning about history, keeping updated with geopolitics and...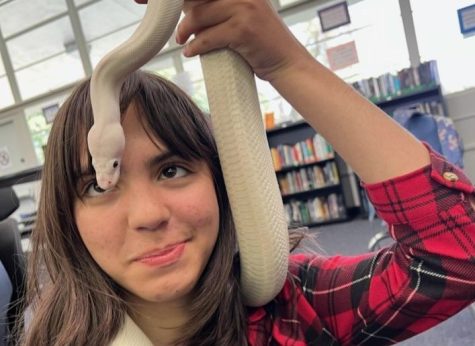 Mackenzie Diaz, Editor
Mackenzie Diaz, an outgoing senior who is in her third and final year in Journalism as an editor. She is very lively and is the president of the Tea Culture...