Coming Summer: Pixar's Luca
In July 2020, a new "Italian-set coming-of-age story" was announced by Pixar. Directed by Enrico Casarosa, Luca is an upcoming animated film about acceptance and friendship set in Italy. But what exactly is this movie about, and why is it causing so much excitement?
The synopsis, according to Pixar, is as follows: "Set in a beautiful seaside town on the Italian Riviera, the original animated feature is a coming-of-age story about one young boy experiencing an unforgettable summer filled with gelato, pasta, and endless scooter rides. Luca shares these adventures with his newfound best friend, but all the fun is threatened by a deeply-held secret: he is a sea monster from another world just below the water's surface."
Later, on February 25, 2021, the official Disney Pixar Twitter account and Youtube channel released a 1 minute and 25-second teaser trailer for this upcoming Pixar movie. It starts with Luca exploring the town with awe, likely hinting he's a newcomer. In the first half, it just seems to be a montage of him and his two friends having an exciting summer in a small town, but after a scene where he and his best friend Alberto build a makeshift scooter and ride it off a cliff, they plunge into the water and suddenly transform into sea creatures, something the citizens of Potorosso hate so immensely that it's deep in their culture.
Over two months later on April 27, 2021, they also released an animated postcard of the port city that the movie takes place in. The card says "Greetings from Portorosso!" with a stamp showcasing the three main characters, Luca, Alberto, and Giulia in the top right corner to the left of the logo of the movie. The background showed the beautiful port town of Portorosso with several people in the background going about their day. The foreground shows a rocky jetty and refreshing-looking water.
On the following day, the official movie poster and a new 2 minute and 25-second trailer were released. The trailer begins with Luca in his sea creature form trying to convince himself to go above the surface of the water as some jaunty Italian music plays in the background. When he seems unable to do so, another sea creature, Alberto, passes him and casually makes fun of him before easily swimming to the surface.
The scene then switches and gives context to Luca's reluctance to go to the surface. He swims down into a cave where someone, who seems to be his mother, says to him, "We do not go anywhere near the surface. Got it?"
Of course, you know what happens after the parent tells the kid not to do something. Next thing you know, Luca and Alberto are on a beach. seemingly right after the first scene, where Alberto teaches Luca about all the wonders of the world above the surface. The main character doesn't understand much of what's going on but quickly learns as he explores the beautiful town of Porotosso. Our third key character, Giulia, is also introduced, saving Luca and Alberto from an unsavory situation with a snobby young adult.
It seems the plot of this story will consist of Luca Paguro and Alberto Scorfano trying to have an exciting summer whilst trying to keep their secret from the town citizens and their new human friend, Giulia Marcavaldo (pronounced like Julia) and trying to hide the fact that they're visiting the surface from Luca's parents.
It's also likely that the villain of Luca is the young adult hotshot with the faint mustache, slicked-back hair, and pink scarf whose bike Luca knocked over in the trailer (whose name has been revealed in subtitles as Ercolé). This is supported by the fact that he's in the teaser trailer, trailer, and poster as well as having multiple lines in clips seen so far.
As for the characters, the story will focus on Luca, but also Alberto and Guilia. Our main character is portrayed as a playful young boy who's easily pushed around and reluctant to take risks. This is contrasted with Alberto's confident and wild personality, often looking for trouble and convincing Luca to do things he normally wouldn't do. Both of these playoff Guilia's personality who seems to be a brave and friendly girl who embraces the strange and takes joy in being an underdog.
Surprisingly, the three main characters are all played by minors ranging from 12 to 17. Luca is played by Jacob Tremblay, a 14-year-old who has previously starred as the main character, August, in Wonder. Alberto is played by Jack Dylan Grazer, a 17-year-old. He also played Freddy Freeman in the Shazam film. Our third main character, Giulia, is voiced by Emma Berman, a 12-year-old newcomer with a light portfolio. Finally, no Pixar movie is complete without John Ratzenberger, though it isn't announced who he'll be playing.
That wraps up the overview of the upcoming movie Luca. It comes out on June 17th, 2021. You'll be able to watch it exclusively on Disney + for no extra charge.
Leave a Comment
Donate to The Academy Chronicle
Your donation will support the student journalists of Mt. SAC Early College Academy. Your contribution will allow us to purchase equipment and cover our annual website hosting costs.
About the Contributors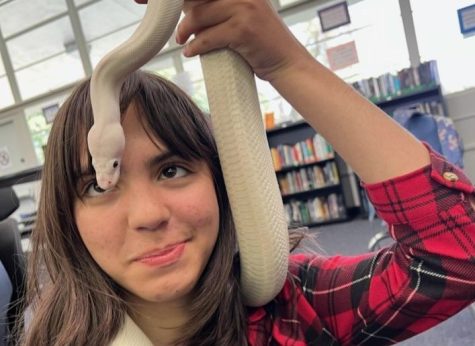 Mackenzie Diaz, Editor
Mackenzie Diaz, an outgoing junior who is in her third and final year in Journalism as an editor. She is very lively and is the president of the Tea Culture...
Daulton Lista, Staff Writer
Daulton Lista Staff Years: 2020-2021

Daulton L. Lista is a 15-year-old Freshman. He enjoys reading, writing, gaming, drawing, and spending time with...