The Mandalorian Season 2: Everything We Know
After months of waiting, season 2 of Disney's The Mandalorian will be releasing on October 30, as confirmed on September 2, when the show's official Twitter account finally tweeted the not-so-long awaited sequel release date.
WARNING: Spoilers may follow. If you haven't finished watching, or even started watching season 1 of "The Mandalorian" it is highly recommended you do so now on Disney+.
So far, very little is known about this sequel other than several returning characters and the possible return to a familiar desert planet we all know and love. A trailer was recently released for the show and pictures which were posted also by the show's Twitter on September 8.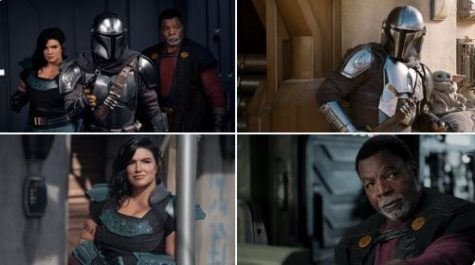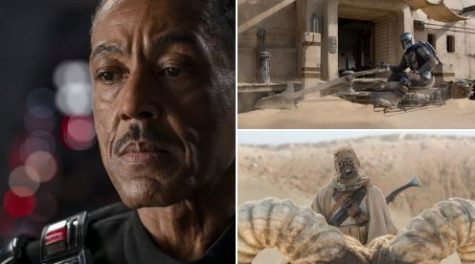 The trailer starts off with a heavily damaged ship, which is most likely Din's "Razor Crest," floating towards a planet, much resembling earth from afar, by floating around what looks to be a sand planet of some kind. Then the scene is replaced with the Lucasfilm logo. Continuing on, we see the Mandalorian and the Child heading into a city with a voiceover of the conversation between the Armorer and Din from season 1 Episode 8. The voiceover continues into a scene of possibly the Razor Crest flying low over another sand planet while being watched by a Tusken Raider on a bantha. The Crest is then shown to seemingly be on a collision course with an icy planet. Din and the child are then shown in front of their now crashed ship on the icy planet, then walking through a dock or pier of some kind. The camera waits as a feminine person with a black cloak watches the two from afar, but disappears when Din turns to survey the area with the Child looking up expectantly. The scene is once again replaced with text saying "STREAMING THIS OCTOBER." The two adventurers are then shown on a ship, then the Crest being flanked by two X wing fighters. The Crest and Fighters then swoop through a cloudy sky, followed by several quick succession shots of Din on a speeder, Greef Karga and Cara Dune in front of a Bazaar, stormtroopers running, scout troopers on speeder bikes riding off a platform then drifting, a mandalorian trapped in a cage with water, Din flying with a jetpack off a cliff similar to the one with scout troopers, him shooting a light with a hanging man, then walking through snow and ice into a crack in an icy wall, a ship crash landing, then a fighter's ring. Din is seen speaking to a cyclops-like alien about The Child, then being jumped by several other aliens. Baby yoda sitting next to him closes his egg door as the Mandalorian arms his whistling torpedo arm thing. The screen goes black and noises of fighting are heard, then reopens to the sight of the Mandalorian throwing a dagger into someone's chest before saying "This is the way." Finally, the scene is replaced by The Mandalorian logo.
In an interview with Ms. Bell, an English teacher, she said after seeing this trailer, "I was really excited. I immediately sent a text message to my mom with the video so she could watch it too so we could talk about it." She went on to explain her curiosity and interest with the supposed plot of the season and how she was surprised that the Armorer from the first season recognized The Child as a part of the Jedi and not whatever species Yoda was. Our writer's current theory is that they only knew of this species as Jedi, so they assigned his family as the Jedi.
Reprising their characters in the series are Pedro Pascal, Gina Carano, Carl Weathers, and Giancarlo Esposito acting as Din Djarin (The Mandalorian), Cara Dune, Greef Karga, and Moff Gideon respectively. Other than some rumors of other fan favorite characters appearing such as Ashoka Tano from The Clone Wars series, and Boba Fett from the main saga, nothing further has been confirmed by official sources.
To those of you who haven't seen the show before, the previous season focused on the adventures of a Mandalorian bounty hunter (Din Djarin), and The Child, who most have taken to calling "baby yoda." The reason for this is that he looks like a small, less hairy, big black/brown eyed version of Yoda from the movies and shows. He has widely been deemed as adorable, which has been the cause for many merchandise products, D.I.Y. creations, and general hype. Other than the general agreement on The Child, many people like the show for different reasons, such as Seng Lahpai, high-school student, whose reason for continuing to watch was "the adrenaline rush of all the battle scenes, because you never know who will win," or Alanis Guzman, also a high-school student, who stated what drew her was "wild west" feeling and how they go into an in-depth Mandalorian background and the suspense and the ending of each episode made me want to know what was gonna happen next." They both continue further to explain the show's different characters and how they feel unique to make every scene interesting. The Mandalorian show itself spans several planets, shows many droids (mostly protocol and astromech droids for diehard Star Wars fans) and showcases many weapons new to the Cinematic Star Wars universe. We'll keep you posted when more updates are released.
Watch the trailer for the new season here, premiering at the end of the month on Disney+.
Leave a Comment
Donate to The Academy Chronicle
Your donation will support the student journalists of Mt. SAC Early College Academy. Your contribution will allow us to purchase equipment and cover our annual website hosting costs.
About the Contributor
Daulton Lista, Staff Writer
Daulton Lista Staff Years: 2020-2021

Daulton L. Lista is a 15-year-old Freshman. He enjoys reading, writing, gaming, drawing, and spending time with...