National Book Month
October marks National Book month, and to celebrate, we asked teachers and staff about their all time favorite books! National Book month is a time to commemorate different literature pieces and authors. It's a time to celebrate authors and recognize their work. These books have impacted so many lives and October is the month
to celebrate that. Can you guess which book is from which staff member?
01: Choke (Chuck Palahniuk)
"It's so special because it reminds me of when my English teacher, in my senior year of highschool, required
us to read at home. He really got me to like reading, but it took me till I was 17 to like reading." But beyond this
emotional backstory, this person also expressed that by reading the novel, "you never know what you're gonna
get and to be prepared for shocks because the way Palahniuk writes is crazy."
02: The Order of the Phoenix (J.K. Rowling)
"I feel like I can really emotionally connect with him as a character because I too get frustrated with people when
they don't understand what I'm trying to say, so, I like Emo Harry."
03: The Night Circus (Erin Morgenstern)
This person explained their love for the novel saying, "Every time I read it I always kind of just fall in love with
the story. It's just this quality with which the author writes the story that makes it surreal and really interesting and
kind of just pulls you in… You kind of wish The Night Circus was a real thing."
04: Serpent & Dove (Shelby Mahurin)
"It has a strong female lead which is super important, not just a heroine in distress, she actually takes charge of her
destiny, [the novel also shows] overcoming big misconceptions about cultures, it was really a story of
breaking stereotypes which is important to look at."
05: Where the Red Fern Grows (Wilson Rawls)
"This was in fifth grade, but I still remember it so it was really good. It tugs at the heartstrings and I think if you're
a dog lover you can relate to it."
06: Absalom, Absalom! (William Faulkner)
"The message about how he is motivated by pride and self interest and that's all he wanted even at the expense
of other people, but then it ended up being his demise… It's emotionally impactful."
07: The Nightingale (Kristin Hannah)
"It's about two sisters and it feels like something that the two of us would do for each other because it's about
sisterhood. It teaches you to love your family but to also be a 'standup-er' and help other people in as many
possible ways. It's amazing."
08: The Autobiography of Malcom X (Malcom X & Alex Haley)
"It was interesting because it talked about what compelled, then, Malcolm Little to become Malcom X and it follows his understandings and teachings of how you should live in society instead of being almost like a hedonist… You see the change in people."
09: The Count of Monte Cristo (Alexandre Dumas)
"It's an amazingly intricate beautiful complicated story and I highly recommend it if anyone likes adventure and
romance and history and it's just a great, great story."
10: The Poisonwood Bible (Barbara Kingsolver)
This person gave high praise to the novel for having all the characteristics of a great book: "There's drama, there's definitely adventure, a little bit of horror. She stated that it also teaches the reader that "You just can't flee when your problems come in. How to just find ways to work through things because there's always a solution,
running away is rarely the solution."
Staff included: Ms. Leuthold, Ms. Wilcox, Ms. Banh, Ms. Maggiore, Mr. Janadi, Dr. Glass, Ms. Bell, Ms. Sprague, Ms. Hoffman, and Ms. Yao
About the Writers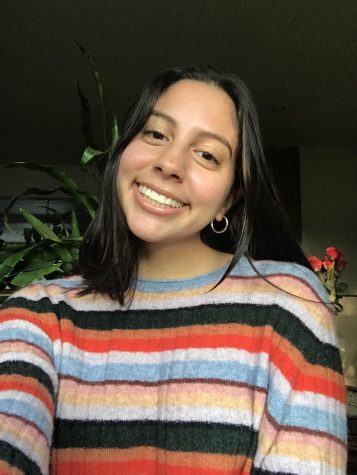 Daniela Arreola, Co-Editor


Daniela Arreola is a senior of Mt. SAC ECA's first graduating class and is a founding member of the Chronicle, of which they have been on the staff...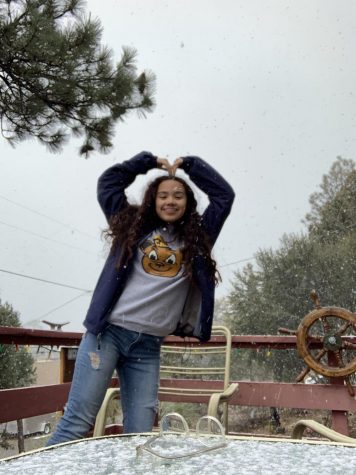 Payton Zarceno, Co-Editor
Payton Zarceno is a senior at Mt. SAC Early College Academy and has been on the Chronicle staff for 4 years. She has been part of the Activism Club for...