A.L.I.C.E. Lesson and April 7th Practice Drill
All students sat in class, conversing with the teacher and learning for the first time about A.L.I.C.E. lesson and tips on March 10th, 2023. Later, students move together to push their tables to block the doors, holding items like scissors or large textbooks to defend against an intruder drill on April 7th, 2023.
Mt. SAC Early College Academy students first got introduced to the A.L.I.C.E. lesson on March 10th, 2023 when they were put into different classrooms where teachers presented the information and taught preparation tactics to them. On April 7th, MECA students put the information to action in an intruder drill to practice preparing to block the door or windows and getting ready to defend themselves with common classroom objects.
A.L.I.C.E. is an acronym that stands for Alert, Lockdown, Inform, Counter, and Evacuate which is taught to prepare students in an event of a lockdown or school shooting. The lessons focused on teaching students to be first alert about what's happening around them. Then, they are taught to lockdown the area they're in and put up barriers. Informing is done while in lockdown by informing parents, friends, and police of the situation. Afterwards students would counter if the intruder got in by getting items like books and scissors to throw at the intruder. Then the most important step is to evacuate as it's meant to be done if it's possible by trying to escape the school and meet at an area that's safe or go to a safe location.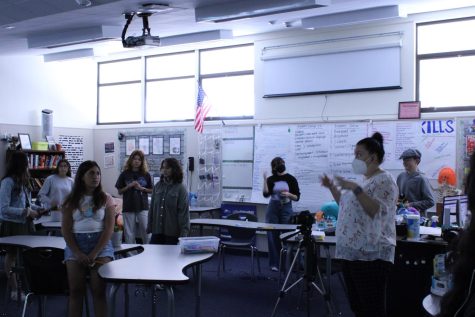 Some students had different perspectives on the A.L.I.C.E. lesson after the presentation and what some of the things were taught to them.
Martin Ruvalcaba, a sophomore here at MECA, comments, "I was in Mr. Nichols' class and he gave us very good tips on what to do if there was an active shooter. But this topic gives me anxiety because I was once in a 'shooter' like situation. I do think it was good for the school to inform us about it though. It's best to be prepared because we never know if it will happen."
A.L.I.C.E. provides information on some tactics like how to break a window and take out all of its glass in the frame to help with escaping.
All the tactics that A.L.I.C.E. teaches are meant to "give you the skills to increase survivability in the event there was a horrible situation," Ryan McDonnell, the Principal of MECA, explains.
Some past ways of training for school shootings didn't go in depth or just focused on hiding if a school shooting or intruder happened.
Compared to some past training for schools, "We [schools] originally enacted the run, hide, fight strategy," said Gabriel Nichols, the MECA Economics, Government, and 10th grade World History teacher.
A.L.I.C.E. still focuses on those ideas of run, hide, and fight, but "explained further the hide ideology," Nichols comments, "and so enacted properly that was a benefit itself."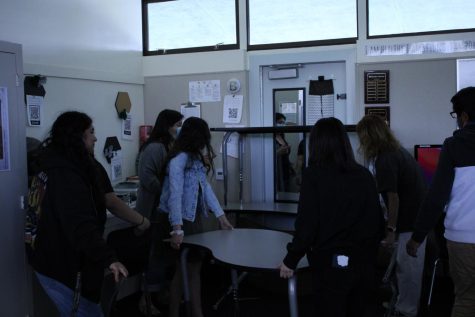 Even though A.L.I.C.E. expands on those ideas, it still lacks in some specific places like adjusting to different classroom layouts or in some of its training to teachers.
Nichols had a complaint where the "trainings we've (teachers) received has just not been thorough enough to hit all situations possible."
Nichols, has already emailed Administration on the problems he felt with the scenarios teachers were taught.
Not relating to the teacher's training, but instead with what students learned from the A.L.I.C.E. lesson. Some students agreed that the lesson had flaws with it.
"At some points that ALICE makes is essentially useless or unrealistic depending on the classroom you are in," Abigail Vargas, a senior here at MECA. "But for some it might have been useful, I'm not saying this training is useless, it's just in certain aspects depending on where you are, it is useless."
Some classrooms like Nichols and Elizabeth Hoffman's classrooms aren't the best in the event of a school shooting or an intruder coming into the school because of how their classrooms are designed.
A.L.I.C.E. still has flaws, but "even if we can't do it 100% perfect," McDonnell said, "It's better to have some training than nothing at all."
Another part of the A.L.I.C.E. lesson was WeTip, which acts as a reporting system that people can use to send information about anything that might be happening on campus. WeTip has already been used by students to help keep our campus safe.
A.L.I.C.E. also has been implemented in other school districts as well as West Covina's district, some before West Covina's district even started to teach it. School shootings and intruders breaking in is a scary prospect, but it's good to know that there is some teaching and preparations done just in case of it occurring.
Leave a Comment
Donate to The Academy Chronicle
Your donation will support the student journalists of Mt. SAC Early College Academy. Your contribution will allow us to purchase equipment and cover our annual website hosting costs.
About the Contributor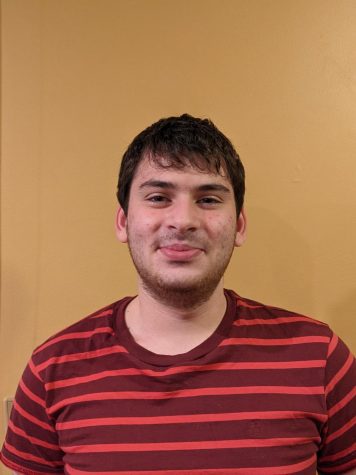 Isaac Lichtman, Staff Writer
Isaac Lichtman is a senior at Mt. Sac Early College Academy and is working in their third year as a Academy Chronicle Copy Assistant Editor. Isaac is in...