5th Times a Charm: Media Outlets Mistake BLITZERS for BTS Once Again
Since the beginning of the pandemic, the cases of AAPI hate crimes in the United States have skyrocketed. According to a survey by AAPI Data and Momentive, 1 in 8 Asian American adults declared experiencing a hate crime and 1 in 6 in 2021. The FBI reported approximately 279 anti-AAPI incidents in 2020, with the number of cases of AAPI hate crime rising 77% from 2019 to 2020. Some of the more common hate crimes experienced are harassment, assault, damage to property, verbal abuse, and offensive graffiti.
Though it is hard to list every type of discrimination the Asian community has experienced, some examples can be seen through KPOP artists.
Throughout the years, KPOP has become a global phenomenon and has become adored by many across the globe. While it is taking the world by storm due to its intense choreography, captivating performances, and catchy songs. However, KPOP idols are often criticized and discriminated against by the Western public. While the cases in KPOP rarely get physical, they are still subject to online abuse, harassment, and discrimination based on their race and ethnicity.
The Kelly Clarkson Show
On the April 3, 2020, edition of The Kelly Clarkson Show, Clarkson invited Coldplay's Chris Martin. They discussed various topics surrounding music and Coldplay's collaboration with BTS for their song 'My Universe.' The show attempted to project a picture of BTS, but instead, they showed a photo of BLITZERS.
BLITZERS is a 7-member boy group that debuted on May 12, 2021, with their EP album, 'CHECK-IN.' The group is still unknown in the K-Pop industry and has only won a handful of awards. In contrast, BTS is a 7-member boy group and is one of the most prominent music artists internationally. BTS debuted on June 13, 2013, with the lead single 'No More Dream' on the '2 Cool 4 Skool' album.
Despite being two completely different groups, with each member differing from the other, the two groups are often mistaken for one another.
On May 12, 2021, the same day as BLTIZERS' debut, scmp.com released an article entitled, 'Will Blitzers be the new BTS, or will their K-pop dreams be shattered?' The article simply stated the debut process of BLITZERS and their goals for the future. Yet, this association with BTS caused many ARMYs, fans of BTS, to reach out to the show asking for them to correct their mistake.
On the September 14's broadcast of Sirius XM, host Tony Simon got significant heat for asking a BTS-related question to SEVENTEEN's Vernon. After listing many notable achievements that SEVENTEEN has, Simon stated, "Starting [SEVENTEEN], there's no way you expected that 'Okay, we're gonna be up there just like BTS. We'll be the same level as BTS.'" This was deemed "unnecessary" by fans. Despite that, Vernon maturely answered that both groups had crossed a difficult journey to scale several heights.
And while no one denies the fact that BTS has accomplished so much in the nearly ten years they've been around. However, associating every other KPOP group with them affects how KPOP is perceived. Associating BTS with other groups that achieve anything remotely similar is unfair not only to the idols but to the industry as a whole.
News Outlets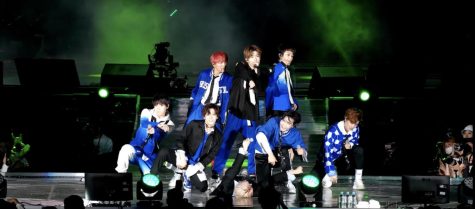 KTLA 5, a news channel based in Southern California, often brings KPOP artists onto the show to promote them for their upcoming concerts or events. NCT 127 was in the U.S. for their "Neo City – The Origin" Tour in 2019. So the members visited the KTLA 5 set to promote their tour. English-speaking members Johnny and Mark answered most of the questions asked on their members' behalf. During their interview portion of the segment, Rubin complimented Johnny's English, commenting," By the way, your English is phenomenal!" To which Johnny had replied, "Well yeah, I'm from Chicago."
Similarly, on February 12, 2020, Stray Kids visited KTLA 5 to promote their tour "District 9: Unlock," their song 'Double Knot,' and conduct an interview. The two fluent English-speaking members, Felix and Bang Chan, answered the questions during the interview. As the interviewers were trying to end the interview, and just like with NCT 127, they commented on the accents of both members stating, "You have a bit of an English accent." And both members indicated that they were from Australia.
The question at hand now is: Is it racism? Or is it a lack of research?
"Their goal was to make them feel welcomed and comfortable, and [media outlets] failed their only task by being ignorant," stated sophomore Samantha Soto. "It would be great if they understood whom they were interviewing; the least they could do was know their research. There have even been idols raised in English-speaking countries, and the western media immediately assumes they need to be more fluent and comment on how well their English is. Moments like that never fail to make me flinch and feel ashamed of them."
While this is an issue with Asian artists, the lack of research and assumption does not end with just people who are part of the AAPI community. On January 22, 2023, Mt. SAC Early College Academy's Speech & Debate team went to the Peninsula Invitational tournament in Rolling Hills Estates, California. Sophomore Ariana Parra was competing in the INF (Informative) event. Once she got back her ballots from the judges, one particular comment stood out.
"[One] of my judges comments was talking about my English pronunciation; even though… I am a native English speaker," stated Parra. "Like [it] made me upset because people will assume that [I came] here from Mexico by my looks. Yeah, it's where my family is from, even though I am a first-generation US citizen."
Xenophobic Comments
Being one of the most prominent artists internationally, BTS is subject to online abuse and people dropping their names for publicity. Most of the time, it's social media shoutouts from celebrities; other times, it is egregious comments from those in desperate need of some sort of media attention or controversy.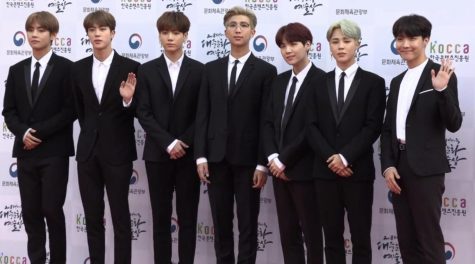 German radio host Matthias Matuschik made numerous xenophobic "jokes" about BTS on February 26, 2021. The remarks occurred after the release of BTS's cover of Coldplay's "Fix You" during their MTV Unplugged performance. Matuschik stated that the group needs to be eradicated with a vaccine for the Coronavirus (COVID-19) and also noted that the group needed to take a 20-year "vacation" to North Korea. He quickly received severe backlash from ARMY. He then issued an "apology" to the group and its fans. He stated he was playing a character attempting to "express his opinion in a clear, open and ironic, exaggerated way." Matuschik offered another apology statement to Buzzfeed Germany after the incident, claiming that he would react the same way ARMY did. And described the fans as "fanatical followers of a musical cash machine."
Likewise, rapper and media personality Joe Budden stated in the April 6, 2022, "We Can't Lose" podcast episode, "You can get mad at me… but I hate them BTS n—as." Co-hosts Ice and Ish asked Budden to elaborate; he added, "Do I need a reason?… I hate them n—as. I don't have to divulge my reason to you; I just hate them n—as. I don't wanna hear that s–t; I don't wanna see them dance moves, I don't wanna see you come down in the sky in a little umbrella. I don't wanna see your four f—in' [indecipherable] come from the audience and then link up like Voltron and do all of the 98 Degrees moves. I don't wanna see none of this s–t."
Once the episode was released, ARMY quickly responded by praising his co-hosts for calling him out about his xenophobic comments, the co-hosts stating that if he hates BTS, he should do it for a valid reason, not because he wants to. ARMY also hammered Budden on social media. In response to the criticism that he received, he stated on Twitter that he would not be "bullied" for his opinion.
The issue with these outright xenophobic comments is that these are not separated incidents. Throughout the years, BTS has received these types of statements from British writers and media personalities, Howard Stern Show staffer Salvatore "Sal" Governale, Chilean TV Show Mi Barrio, Dominican radio hosts, and famous FOX News reporter Tucker Carlson.
Is it only in the west?
The issue at hand is not only expressed in Western media; even in South Korea, idols are still at risk of being victims of xenophobic and racist remarks. BLACKPINK's LISA, who was born in Thailand, has been a victim of racist comments from the Korean public since her debut in 2016. One fan comments on social media, "With make-up on, she totally looks like a Russian elf … but with darker hair and no make-up, she looks like any average Thai woman."
A group chat full of anti-fans was leaked, and the messages were nothing but hateful. The messages revealed evil and racist comments, disproving Lisa's hard work and downgrading her success. The group chat even went as far as dehumanizing Thai people and Thailand in general. People also commented on Lisa's social media posts stating she is not privileged or famous enough to live in South Korea.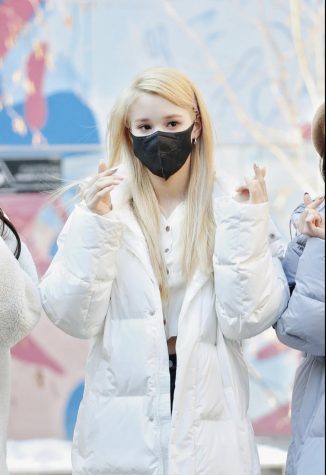 Young sister to Huening Kai and Lea, and a member of KEP1ER, Huening Bahiyyih has been the victim of racist comments since her appearance on Girls Planet 999. The hate initially started after revealing that she was related to Huening Kai, a popular TXT member. The hatred grew to the point where Bahiyyih was getting remarks about her physical appearance. Compared to other idols, Bahiyyih follows Western beauty standards rather than Korean. This is because her father is part Polish, British, and German, and her mother is Korean.
On January 21, 2022, KEP1ER held a fan sign to connect with its fans. During this time, fans interact with the members, give them gifts, and get autographs. Videos circulated online with all members playing with their gifts; however, Bahiyyih had yet to receive any gifts. In the footage, Bahiyyih looks embarrassed and upset. Some fans online even stated that it looked like she wanted to cry. Due to the nature of fan events, the international KPOP community was enraged.
"Thinking about all the training they go through and even being limited in their freedom," stated sophomore Samantha Soto. "I understand that they know what they are putting themselves through once they make it into the industry. But it's not fair. Whether a fan or not of those artists, it's always saddening to see their hard work not be appreciated by them and their fans."
As a minority in an industry where foreigners are rarely accepted, the Korean public zeros into these idols' nationalities and which race they look like. Regardless of what industry they are promoting, the AAPI community is subjected to harassment.
Leave a Comment
Donate to The Academy Chronicle
Your donation will support the student journalists of Mt. SAC Early College Academy. Your contribution will allow us to purchase equipment and cover our annual website hosting costs.
About the Contributor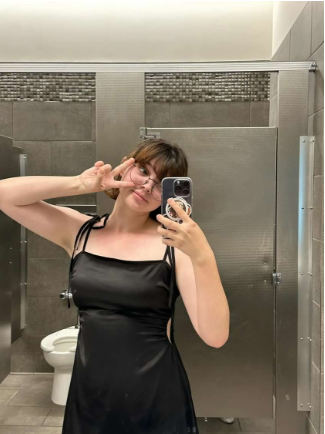 Annika Wotherspoon, Co-Editor in Chief
Annika Wotherspoon is currently a junior at Mt. SAC ECA and is currently in her third year on The Academy Chronicle staff, this year as Co-Editor in Chief....