WrestleMania 39: It's Going To Hollywood!
I had waited for this moment my entire life. The day had arrived, and I could hardly contain my excitement as I stepped into the massive stadium, surrounded by thousands of other fans, all eager to witness the most spectacular event.
As I walked through the crowds, I saw other fans' colorful and flamboyant outfits. They were all dressed in their favorite's gear, ready to cheer their favorite superstars on. I felt a sense of belonging among these passionate fans, united in their love for the sport.
The energy in the stadium was electrifying, and as the lights dimmed, the crowd erupted into a deafening roar. The anticipation was tangible, and I felt my heart racing in excitement. I could hardly contain myself.
The sound of the pyrotechnics filled the stadium as the first superstar made his way into the ring. As we cheered them on, I jumped out of my seat with thousands of other fans. The action was intense, and I could feel my adrenaline pumping as the two exchanged blows.
As the night progressed, I witnessed some of the most incredible moments in sports history. I saw performances of feats of strength and agility that I never thought possible. I saw dramatic twists and turns in the storylines, and the crowd's reactions were nothing short of phenomenal.
But the highlight of the night was the main event. The atmosphere in the stadium was electric as the two wrestlers made their way into the ring. The crowd was divided, with half cheering for one wrestler and the other half cheering for the other.
With spectacles like the Hollywood sign, the Hollywood Walk of Fame, the Chinese Theater, and Sunset Blvd, "The Grandest Stage of Them All," Wrestlemania 39 was bound to make its way to the west coast. The annual event hosted by the WWE, or World Wrestling Entertainment, was one for the history books. "The Show of Shows" features WWE Hall of Famers, legends, celebrities, and prominent figures in the locker room that everyone loves. This year, Los Angeles was blessed with its presence at SoFi Stadium from April 1st to April 2nd.
One of the most exciting aspects of WrestleMania is the sheer scale of the event. WrestleMania is a spectacle unlike any other, from the stage design to the pyrotechnics to the celebrity guests. And the event's production values continue to soar to new heights each year. It's a testament to the dedication and hard work of the WWE's production team, who spare no expense to ensure the fans get the best possible experience.
As a wrestling fan, I have seen icons in action like John Cena, The Undertaker, The Shield, Becky Lynch, Daniel Bryan, and Kane. I attended the Raw taping on February 25, 2018, the June 26, 2018, show of SmackDown Live, and multiple WWE Live! Events. Just sitting in the arena, there is this special feeling in the air. Amongst the crowd, you see long-time fans who are just happy to experience these events. And then, you see others creating core memories that will last a lifetime. And at WrestleMania, you see these moments in the making. Sophomore Angelo Karsouny got front-row tickets on Day One of the event. "Everything was amazing," Karsouny describes. "I mean, [the] crowd's energy was amazing. The people there were amazing. Everything was awesome."
The best part of this event is that it's not only the fans who dream of seeing the WrestleMania stage but also the wrestlers.
"I have been obsessing about this," stated Becky Lynch during an interview with Chuck Carroll of CBS ahead of WrestleMania 35. "Not just this year but since I was 15 years old, wanting to come into WrestleMania. So, it really is the culmination of my entire life's work. Just as soon as I got hot, I was just strategically planning this. How could I make the story so compelling? How could I get people so invested that they have to see this as the main event because they're just so invested? Even though it feels like this build has been happening for about 12 years now, I think the blowoff at WrestleMania is perfect."
What makes WrestleMania so unique?
WrestleMania is an annual event that is considered one of the biggest events in the world of professional wrestling. It is a culmination of months of storylines and feuds between WWE's top performers, leading to the year's biggest matches. The first WrestleMania took place in 1985, and since then, it has become an essential event for WWE and its fans worldwide. But what makes WrestleMania so unique? Let's take a closer look.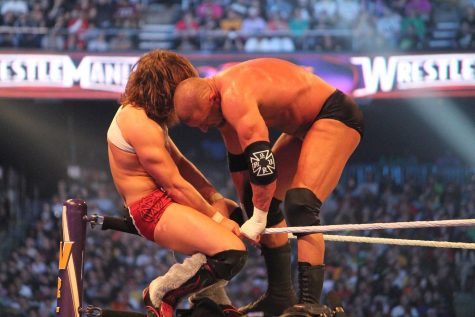 WrestleMania is more than just a wrestling show. It is a spectacle that combines athleticism, storytelling, music, and entertainment. It is not only about the matches themselves but also about the entrances, the stage, the pyrotechnics, the special effects, and the celebrity involvement. WrestleMania is an extravaganza that appeals to a wide audience, from hardcore wrestling fans to casual viewers.
WrestleMania is the culmination of several storylines that have been building up for months. WWE has a team of writers who create complex storylines that involve multiple wrestlers and factions. These storylines play out on weekly television shows, pay-per-views, and live events, leading to a final payoff at WrestleMania. The matches at WrestleMania are not just about two wrestlers fighting each other. They are about the resolution of these storylines and the crowning of a champion.
WrestleMania has seen some of the greatest moments in wrestling history. From Hulk Hogan body slamming Andre the Giant to The Undertaker's undefeated streak, WrestleMania has provided some unforgettable moments that have become ingrained in wrestling lore. WrestleMania has also been the site of some of the most iconic matches, including Bret Hart vs. Shawn Michaels, Stone Cold Steve Austin vs. The Rock, Daniel Bryan vs. Triple H, and The Undertaker vs. Shawn Michaels.
WrestleMania is an event that brings people together. Wrestling fans from all over the world gather to watch WrestleMania and share their love for wrestling. The event has become an annual tradition for many wrestling fans, providing a sense of community and belonging. WrestleMania has also been known to unite families, with parents passing down their love of wrestling to their children.
Mysterio v. Mysterio
During a previous feud between Rey Mysterio and Eddie Guerrero in 2005, Dominik Mysterio was the highlighted object of their controversial storyline. Guerrero and Mysterio turned from long-time friends to enemies.
Following an attack on Rey Mysterio on the May 5, 2005, edition of SmackDown, Guerrero threatened to expose a secret about the Mysterio family, and both families got involved. Guerrero's family and Rey Mysterio pleaded with Guerrero not to reveal the secret and set up a match at the July pay-per-view, the Great American Bash; if Guerrero lost, he would not expose the secret.
Guerrero lost that match but revealed that Rey Mysterio's 7-year-old son Dominik Mysterio that Rey wasn't his dad and Guerrero was his biological father.
In the following weeks, Guerrero revealed more personal details during a series of videos entitled "Eddie's Bedtime Stories." In summary, Guerrero claimed that his marriage was going through hard times, so he had a child out of wedlock. He stated Rey Mysterio and his wife were having trouble conceiving that, so he left Dominik on their doorstep for them to raise.
Guerrero threatened to take back custody of Dominik, drawing up custody papers and having his lawyers present them to Rey. The feud led to a Ladder Match at SummerSlam, with Dominik's custody papers hanging high above the ring.
In the end, Rey Mysterio won custody over Dominik after Guerrero's wife interfered with the match, pushed Gurerro off the ladder, and held him to the ground as Rey grabbed the contract.
Shocking, right? So would you believe me if I said that now Dominik is fighting against Rey because Dominik decided to betray Rey and disown him? Well, because he did.
At The Clash at the Castle event in 2022, the tag team match between Edge, Rey Mysterio, and The Judgement Day resulted in Rey and Edge winning. Dominik entered the ring and hit Edge with a below-the-belt kick. Rey was surprised at his son's actions and attempted to stop Dominik. However, Rey was met with an explosive clothesline. Many noted that it was similar to Guerrero's betrayal in 2005.
And their match at WrestleMania was a rollercoaster of emotions.
Rey sent Dominik into the ring post during the match and attacked him with a belt. Dominik then ridiculed his mother and sister, who were seated in the front row. The Judgement Day members, Finn Bálor and Damian Priest emerged at ringside. Santos Escobar, Joaquin Wilde, Cruz Del Toro, and Zelina Vega, better known by their group name: Legado del Fantasma and Latino World Order (LWO), attacked Judgement Day in retaliation. In the closing moments, Dominik attempted to strike Rey with the chain retained from Priest's jacket, and Bad Bunny, serving as a Spanish guest commentator, snatched the chain. Rey then performed the 619 and the Frog Splash on Dominik to win the match.
Logan Paul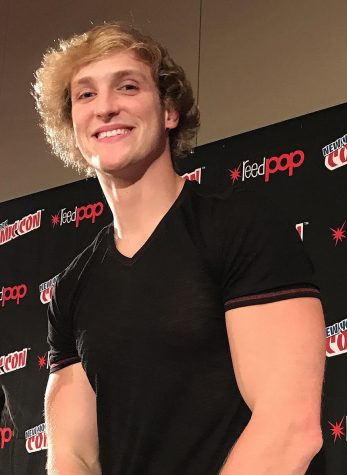 Let's be honest here when you hear the words "WWE Wrestler," you don't automatically think of Logan Paul. And I'll be honest; I am not the biggest fan of celebrities who decide to switch careers and join well-known sports companies. Logan Paul initially gained a following in 2013 through a former media platform called Vine. In 2015 Paul created his vlog channel on YouTube, which as of May 2023, has more than 23.6 million subscribers and nearly 6 billion views.
And while many argue that his popularity helped him move up the ranks in the WWE, his debut is controversial. The reason why was because of his notable trip to Japan in December 2017. During his visit, he visited the Aokigahara forest, which is widely known and named the "suicide forest." He created a vlog surrounding his visit, included a clip of a suicide victim's corpse, and uploaded it to his channel.
Another reason was his connection to Jake Paul, his brother, who was accused of scamming young followers several times, accused of sexual assault, his home being searched by the FBI, making xenophobic comments towards a Kazakhstani fan, and the list continues.
Because of the actions of both brothers, the Paul name will live in infamy and will always be tied to their controversial nature. So Logan Paul's appearance in the WWE was surprising at first. Especially considering that since the PG Era, WWE has tried its best to keep its wrestlers out of controversy.
However, Paul's performance at Wrestlemania and his improved athleticism indeed proved to the fans why he is in the company and why he deserves his spot at WrestleMania.
Not to mention, Paul's iconic double-springboard with ricochet at the Royal Rumble was impressive to say the least. Few wrestlers in the history of the WWE have been able to match Paul's athletic ability, but also his polarizing personality that fans have a love-hate relationship with. However, his charisma was extensively showcased during his entrance, where he made his way to the ring via zipline, which was shocking since most wrestlers did the bare minimum with their entrance this year.
"As a wrestler, he has potential," says Spanish 1 and 2 teacher Mr. Cordero. "He is very athletic [and] has a lot of skill. And of course, he has a lot of charisma, that's for sure."
Hall of Fame
The Hall Of Fame event is an event for the history books. It is an event where former and active members of the WWE come together to celebrate the careers of influential wrestlers. Originally known as the "WWF Hall of Fame," it was created in 1993 to honor the sole inductee, Andre the Giant. After 1996, an eight-year hiatus occurred once the WWF had been renamed to WWE. The event continued after 2002, and the Hall of Fame event became a conjunction with Wrestlemania in 2004.
As of 2023, there have been 239 inductees, with 127 individual wrestlers inducted, 46 legacy inductees, 18 groups (51 wrestlers), 13 celebrities, and 9 Warrior Award recipients. This year, iconic legends like Stacy Keibler, Andy Kaufman, The Great Muta, and Tim White were awarded the Warrior Award. However, this class' headliner was the recognizable luchador, Rey Mysterio.
"Mysterio Jr. comes from a family of luchadores," says Mr. Cordero. "Lucha libre, that style of wrestling is mainly high flying [at a] fast pace… coming from that background, you know, wearing masks. He was named where he was known to be [the] greatest mask of all time."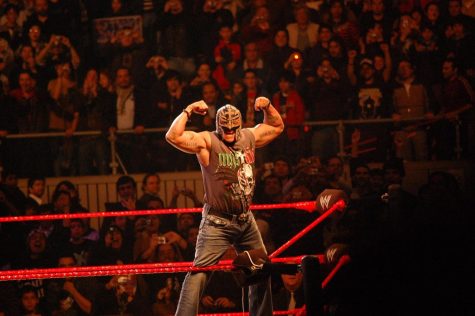 Rey Mysterio started his pro-wrestling career in 1989 at 14, on the independent circuit, then quickly signed with Asistencia Asesoría y Administración (AAA) in 1992. Later he performed a bit for Extreme Championship Wrestling (ECW); Mysterio departed to World Championship Wrestling (WCW) in 1996. During his time in WCW, Mysterio helped popularize lucha libre in the U.S. and eventually became a five-time WCW Cruiserweight Championship, then a three-time WCW World Tag Team Championship. Finally, he made his way to the WWE in 2002.
Throughout his 20-year career, Mysterio has held 24 championships between WWE and WCW, including three world championships. And to say the least, that's a huge accomplishment. Only some wrestlers have a resume that resembles Mysterios.
Mysterio has always been terrific at pushing wrestlers to the top card because of his miniature size. It is effortless for him to make other guys look good because they can throw him around like a rag doll.
And even though the WWE Universe dearly adores him, his co-workers also immensely love him. He has worked with up-and-coming wrestlers trying to make their mark on the industry to gain more experience. For instance, when Mysterio worked in a tag team with Sin Cara, he helped Sin Cara improve his wrestling skills and gave them a purpose in the company.
In an interview with The Athletic on March 31, 2023, Mysterio talked about how being inducted gave him a chance to reflect on his career. "For a while, I thought the mask would protect me from people seeing who I really was," stated Mysterio, "Overall, I think I'm extremely excited. I'm overwhelmed by this opportunity. I think this is an opportunity that doesn't come to many, and the fact that it came to me while still being active is a huge blessing. I've gotten time to reflect on 20 years just with WWE, but 34 years in total — and that's not including the years I spent training."
Injuries
While many outsiders claim that wrestling is fake, and it is mainly, the injuries aren't. On the March 11th, 2022, edition of Friday Night Smackdown, Big E, or Ettore Ewen, suffered non-displacement fractures of his C1 and C6 vertebrae after landing on the crown of his head when taking a belly-to-belly suplex. In his nearly 30 years of being a wrestler, Mick Foley has suffered from several broken bones, such as his wrist, cheekbone, nose, jaw, elbow, toes, ribs, and fingers; in addition to dislocation, other forms of fracture, shoulder separations, and even second degree burns due to falling through flaming tables.
And with the new year, wrestlers are still victims of career and possibly life-threatening injuries.
On Day 2 of Wrestlemania, "The Demon," Finn Balor competed in a Hell in the Cell match against Edge. The two have been in a heated feud since Edge founded The Judgment Day with Damian Priest and Rhea Ripley before Finn Bálor stole the faction from him brutally.
Since then, The Rated-R-Superstar has been trying to destroy the group he created. Edge has fought against Priest in his hometown, helped Rey Mysterio defeat The Judgment Day at SummerSlam, and even faced Bálor in an "I Quit" Match at WWE Extreme Rules.
There were moments even when I, a fan of gruesome, gory matches from the 1990s and early 2000s, had to look away. The sight of Balor getting hit in the head with a ladder while blood leaked onto the mat was… disturbing.
Finn later posted to his Instagram that he received 14 staples across his head and had major scrapes across the black, including bruises. It was later revealed on Balor's Instagram that on the March 10th edition of SmackDown, Balor suffered a grade 2 calf tear, which he and the WWE medical team put everything into ensuring that Balor could compete at WrestleMania.
Even backstage personnel were and still are concerned about the injuries. Jim Parsons of The Sportster released an article on April 13, 2023, entitled, "Backstage Worry Finn Balor Is Wrestling Despite Injury Issues." Parsons explains further in the report that Balor is dealing with multiple injuries and that management and producers are going for a cautious approach with him. And a particular match with Rey Mysterio could have quickly worsened some of his current issues.
Parsons also states, "Triple H was stuck for active in-ring competitors as travel issues greatly affected how the show was booked this past week, but it makes sense that there are some backstage wishing Balor would take it easy for a couple of weeks."
And as a fan of Balors for over a decade, I recall his injuries are usually career-threatening. In 2016 he had to relinquish his Universal Championship due to his right shoulder dislocation, resulting in a torn labrum. So this injury should not be taken lightly.
On the other side, Shane McMahon, a minority owner and the founder and executive chairman of Ideanomics, suddenly tore his quad while competing in his impromptu match against the Miz. Triple H confirmed during the WrestleMania 39 press conference that McMahon tore his quad. McMahon looked elegantly leapfrogged Miz before awkwardly going down with what seemed to be a severe injury.
McMahon has a long history of injuries within his career; he has been known for having the guts to try anything! McMahon has done every single thing ever known by man, and while they look cool, each one left damage.
At King of the Ring in 2001, McMahon fought against Kurt Angle in a street fight. A move was planned for McMahon to go through a pane of glass near the wrestler's entrance. However, someone messed up and used safety glass instead of sugar glass, a much safer glass to use. But it was unknown to WWE officials and the wrestlers that the glass when changed. So, as Angle perplexed McMahon into the glass, shockingly, McMahon didn't receive a concussion after falling on his head. As a result, McMahon received many stitches and has scars that are still apparent today.
And at Hell in a Cell 2017, he fought against Kevin Owens. The match was full of suspense and danger. Owens and McMahon climbed the cell. When they reached the top, Owens performed a Pop Up Powerbomb on Shane. Owens attempted to flee, but Shane followed and fought with Owens on the side of the cell. After a bit of fighting, Shane knocked Owens down, which caused Owens to fall through the announcing table. From there, McMahon attempted a "Leap of Faith." However, Owen's close friend, Sami Zayn, quickly pulled Owens away, causing McMahon to fall through the announcing table.
Shortly after the event, WWE.com reported, "SmackDown LIVE Commissioner Shane McMahon has been taken to a local medical facility… A preliminary report has determined that Shane may be dealing with multiple injuries, including neck trauma, fractured ribs, and a dislocated shoulder. "
Conclusion
As I walked out of the stadium, my heart was still racing, and my mind was filled with the incredible moments I had witnessed. I felt a sense of satisfaction, knowing I had been a part of something extraordinary. I couldn't wait for the next Wrestlemania to experience it all over again.
Leave a Comment
Donate to The Academy Chronicle
Your donation will support the student journalists of Mt. SAC Early College Academy. Your contribution will allow us to purchase equipment and cover our annual website hosting costs.
About the Contributor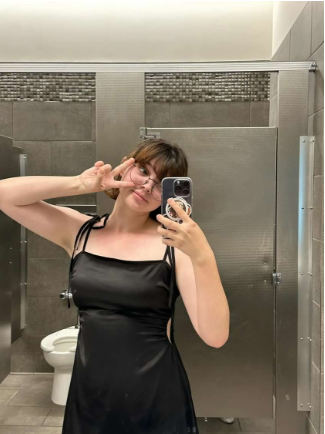 Annika Wotherspoon, Co-Editor in Chief
Annika Wotherspoon is currently a junior at Mt. SAC ECA and is currently in her third year on The Academy Chronicle staff, this year as Co-Editor in Chief....