MECA Movie Stars? Filmers Come to MECA!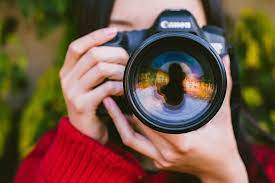 On Thursday, April 27, 2023, district-sent filmers came to film all the greatness that encapsulates MECA. There was a Free Fast Fun lunch activity that made some really entertaining content for them to record.
Students ran from one side of the field in the quad to the other with balloons and popped them. In order to get as much on film as possible, they also used drones to get more footage to show the close-knit school community.
The filmers, who were Northern California based were here from 12-1:30. They highlighted our "art, science, and small class sizes in Math and English," according to principal Ryan McDonnell. This means that they were here from lunch through sixth-period classes.
Chemistry teacher Tiffany Banh, had filmers come in during her sixth-period chemistry class.
The class was doing a lab where the students were burning string and candy. The sixth-period class has 23 students plus 2 peer tutors, so it made the classroom feel even more "crowded, especially when all the students are walking around and engaging in a lab," Banh states.
Even though the classroom environment felt a little different and cramped, Banh feels very "proud" of how maturely her students handled themselves.
She notes that even though the lab had to be pushed back a couple of days, it actually benefited the student's ability to use the materials for the lab, which in turn made them more confident.
The filmers spent the day going to different schools in the West Covina Unified School District. The finished product will be used as a marketing tool for the district as a whole, and then a separate highlight reel will be created for each school as well.
McDonnell is hopeful that "having a professional video will help show the community what our school is really about." He is "excited" to see the video and use it to recruit more future MECA students.