Habitat for Humanity: Isaac Lichtman
Isaac Lichtman is one of our beloved seniors here at Mt. SAC Early College Academy. He has played a great role in our school community, such as being the Associate Editor for The Academy Chronicle for two years. He is a very intelligent young man with endless potential. He's attending Cal Poly Pomona in the Fall Semester to major in Chemistry and minor in Physics. His academics are outstanding; he was awarded Principal Honor Roll seven times.
On Sunday, April 23, 2023, he received the Pomona Valley Habitat for Humanity Community Builder Award.
"A lot of times our [seniors] are not very communicative with all the amazing things they are doing," yearbook, journalism, and English I teacher Courtney Bell shares, "Isaac is definitely a good example of that…I didn't know about a lot of the stuff he put on his resume, and it was very exciting to see."
Despite Isaac's humbleness, we still want to celebrate his great achievements. This award honors his high-achievements and leadership qualities. Not only does he make our school campus and journalism class a better place, he also makes his overall community brighter with his dedication and passion.
"I sent out an email to the activities committee and was like 'Hey these are the 7 [seniors]; who do we think should be nominated for this award," Bell shared, "We all kind of discussed it. Isaac was a very clear [choice], like everyone was like, 'Yes! Isaac is definitely one of them."
The Pomona Valley Habitat for Humanity award is awarded to students who have outstanding academics and citizenships. The students who get awarded this tend to serve in their local community and volunteer at any opportunity they get, so it is no wonder that Isaac got nominated and won this award.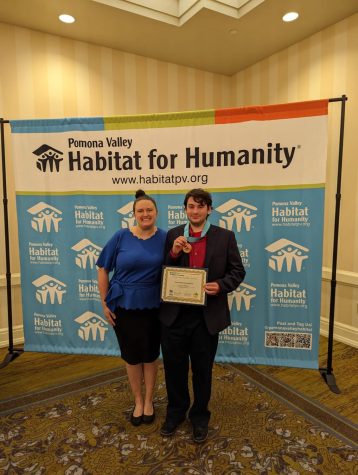 "I like to think I like to try to listen to what other people say while I'm a lead so I don't single handedly focus on what I want, so it isn't stressful and they can get what they want. Though, I don't know if I'm very good at it," winner Isaac adds, "But I think I've become a better leader. Being understanding of other people's needs and problems is good so I don't try to overwhelm them."
It came as a shock when Isaac was told he was nominated. He didn't expect it. He thought that there had been some sort of mix-up or confusion.
"I was told [about] it during my Senior seminar class. I was very surprised. It was out of the blue for me. I wasn't sure if I was the one that got it."
His nerves didn't stop there. When he was being called up, they resurfaced.
"[They were] going through a lot of people and they were taking a while to get to me…people kept passing by and by. By the time I got the award, I was fine. I got a medal and a paper to prove that I got it."
Despite his humbleness, he still managed to get the recognition he deserved. Isaac Lichtman is a true example of a leader.
Leave a Comment
Donate to The Academy Chronicle
Your donation will support the student journalists of Mt. SAC Early College Academy. Your contribution will allow us to purchase equipment and cover our annual website hosting costs.
About the Contributor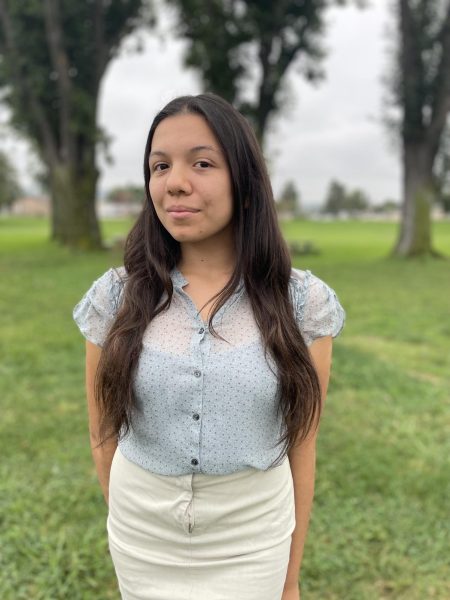 Sofia Hernandez, Staff Writer
Sofia Hernandez is a staff writer for The Academy Chronicle. She is a sophomore and this is her second year in journalism. Sofia enjoys crocheting, skateboarding,...