Avoiding the Concert Chaos 101
There is a trigger warning on this article that contains information and opinions pertaining to sexual assault. Please read with caution. For more information on assault visit https://www.rainn.org/safety-prevention or to speak to trained professional, call 1-800-656-4673 for the National Sexual Assault Hotline. 
Many people go to concerts for entertainment purposes and to relieve stress from their academics. People regularly attend concerts ranging in genres from k-pop with the boyband Stray Kids to deathmetal with Slipknot. While people attend with the expectation that security at the venue stays on point with aiding those who need help during the concert, most of the time concert-goers rely on themselves or those around them to help.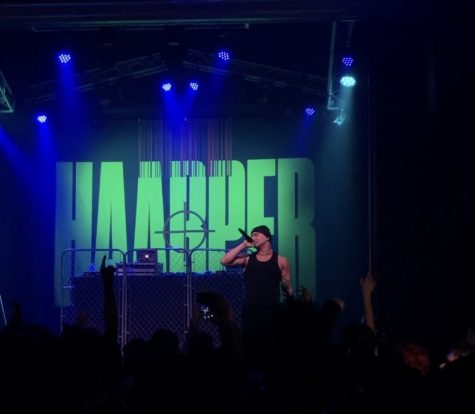 Don't get me wrong, I am not saying stop going to concerts, because of the dangers that could occur while attending. Hearing music live is a different experience and often leads to a more memorable experience in comparison to using music streaming services such as Spotify or Apple Music. Seeing an artist who you've listened to for a while live is such an experience as you're surrounded by people who also enjoy the artist, able to have fun, and get live entertainment. However, with that comes the concern of safety.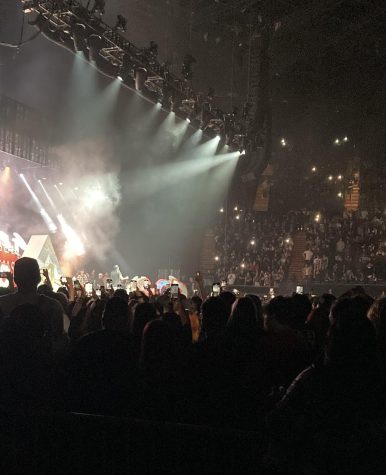 Issues arise when things like crowd surges occur. Crowd surges are a real issue when it comes to general admission venues. General admission is often referred to as GA and is when you choose your seat or place (when standing) during the live event. This often leads concert attendees to push others in order to get a better position or go for barricade to feel like you're a sardine in a can. This will lead to compression asphyxia which is when the lungs cannot expand due to an external pressure. An example of this was seen during the festival Travis Scott ran, Astroworld, in which ten victims passed from compression asphyxia due to how compact the venue was. To help avoid this push back on those pushing you forward and keep in mind that one's safety takes priority over seeing an artist perform. If you need to distance yourself from the chaos that's okay!
Senior Paulina Davlos who has attended several slipknot concerts and was able to obtain one of Jay Weinberg's drum sticks. She mentions safety regarding newcomers for concerts, "Generally if a mosh pit starts to open up, make sure to move away quickly where there's space and if you're not really sturdy, strong and experienced, you should try to get into the crowd and make sure you are not the wall of the pit, since people will be running and pushing into you and expecting you to push them back and have fun with it."
Dehydration is a real and present issue for concert goers as they will often forget to hydrate bef
ore the event or avoid drinking liquids to not have to use the restroom during the concert. This could be extremely dangerous as you could become dehydrated. And going to a concert will generally dehydrate you from sweat, tears, and through heavy breathing which could all occur while at a concert. It is important to make sure you stay hydrated and many venues offer free ice or water to combat dehydration. Safety is key!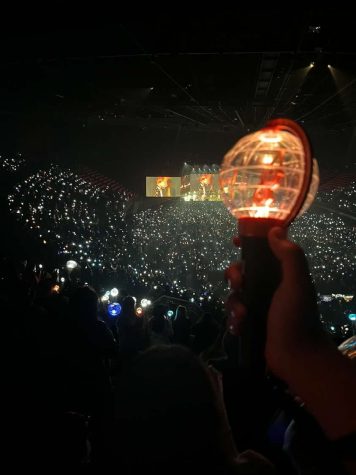 Senior Marcus Minor has attended KCon, seen Ateez twice, Stray Kids twice, and Enhypen all kpop boy bands! 
Marcus mentions, "Honestly I haven't been worried about safety as most people are really respectful. A safety tip I recommend is to go with a mask on to protect you as people are screaming their lungs out and cough a lot."
I will be discussing sexual assault (SA); please skip to the next section if this topic makes you uncomfortable. SA occuring at concerts is disgustingly normalized in today's society. Everyone knows the main guidelines for attempting to prevent SA: stay with friends, avoid intense crowds, and dress "appropriately." But doing these things does not necessarily prevent someone from being assaulted. Why is SA at concerts so normalized that we assume it's going to happen? Why can't venues add more policies to avoid these issues?
To be safe, we must work together. Concert venues need to enforce policies to help prevent these situations from
Trigger Warning: Sexual Assault 
 happening, and there needs to be an increase in bystander intervention. If one person calls the perpetrator out, the likelihood of them continuing their current behavior reduces, and it can even help to prevent future behavior. A large reason that offenders do this is because they are unlikely to be caught and face any consequences. Be an upstander and help those around you!
End of Trigger Warning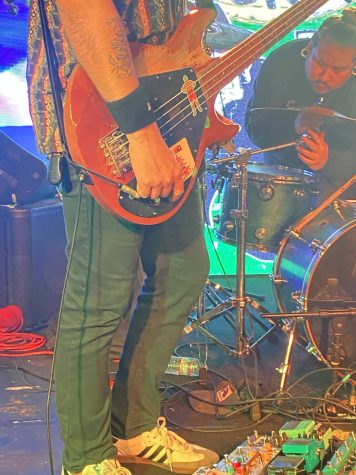 Davalos gives the safety tip, "If you're inexperienced in concerts, tell the people around you as soon as your area is semi full, they will help you out a lot." And this is true! Concert attendees are more likely to help you rather than the employees at the venue. 
This was not meant to scare students from participating in concerts or going to hear live music but rather inform others about safety precautions and spread awareness of how to combat unsafe situations. Everyone loves live music, however safety takes priority.