Warner Bros 100th Anniversary
It is a big year for the production company, Warner Bros. Entertainment, Inc this year as they will turn 100 years old on April 4th. Warner Bros was founded by brothers Jack L Warner, Sam Warner, Albert Warner, and Harry Warner in Hollywood, California. Warner Bros. Entertainment, Inc has created some of the most well-known TV shows and films, some of which you may not even know were distributed by them!
Their headquarters are located in Burbank, California, and are open daily for tours! You can see where some of their most famous shows and movies were filmed, and also some of their current projects as well. You are allowed to visit actual sets and experience how it feels to be an actor.
Last summer, I had the opportunity of visiting the Warner Brothers lot to take an immersive tour. I got to visit an actual set and learn some of their filming techniques. I would highly recommend the tour to anyone who has an interest in movies or filmmaking in general.
Jurassic Park, released 30 years ago is a film franchise well-loved by people worldwide. Samuel Amador, a sophomore here at MECA is one of the biggest fans of the films.
Jurassic Park made Samuel love dinosaurs even more, and as a child, that is what started his love for dinosaurs. He loves the first film, Jurassic Park the most, which came out in 1993. He shared, "Jurassic Park is overall my favorite film ever since it really is nostalgic and I feel it still holds up to this day." He would be correct, as there are many new additions to the Jurassic Park franchise, that continue to be box-office hits.
Another well-loved franchise is the Harry Potter films. One of the biggest fans here at MECA is sophomore Evangelina Dinsmore. Her favorite Warner Bros production of all time is Harry Potter and the Goblet of Fire. She loves the fourth installment the most because "of the setting, the new characters, the dance scene, and the different competitions in this movie."
Harry Potter gives her many "heartwarming" emotions associated with fond memories of the films.
One of her traditions during cold weather is to curl up on the couch with her family and have a Harry Potter marathon.
It turns out that most of the Dinsmore family are Harry Potter fans, including Dinsmore's younger brother. She's given him Harry Potter-themed gifts, and says she enjoys "seeing the joy in his eyes."
Fans can visit Universal Studios Hollywood to get the experience of what it would feel like to shop at Hogsmeade or walk through Hogwarts castle. These experiences brought "happiness" to Dinsmore's heart. She shared, "It is exciting to see a movie that I love come to life and feel like I am inside one." She recounted "trying butterbeer for the first time or going in different shops or on the rides," The Harry Potter Universe is her favorite section of Universal Studios.
The biggest worldwide box office hit of all time for Warner Bros was Harry Potter and the Deathly Hallows Part II, which was the last installment of the Harry Potter film series that was released in 2011.
All of the Harry Potter films are in the top 20 on this list as well. This is also including Fantastic Beasts and Where to Find Them.
Dinsmore shares that she would like to watch more Warner Bros films such as the DC superhero films and The Lord of the Rings.
Warner Bros is not just known for their movies, but their TV shows as well. One of their most popular shows is the comedy-drama series, Gilmore Girls which ran from 2000-2007.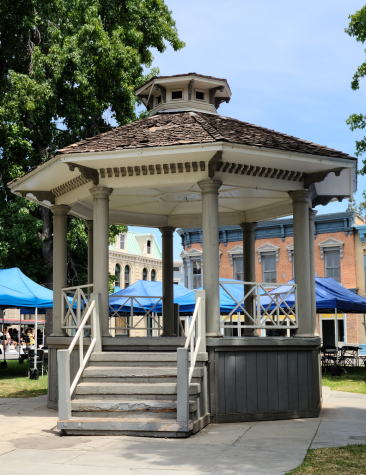 Jensen Barrett, a sophomore here at MECA, is possibly the biggest Gilmore Girls fan there is. She has rewatched the show many times as it is her comfort show.
She finds the characters "happy and sweet," and the theme of the show is very "cozy." She also notes the happy upbeat music that accompanies the show to make it even more enjoyable.
Her fond memories of the show stem from when it was a really cold day outside so she "watched it for hours because it was too cold to go outside."
Barrett cannot choose a favorite episode because they are all too good, and can't decide a favorite. However, she proudly shares that she is Team Jess (as everyone should be).
Warner Bros has had a long-lasting career, and they are far from finished! There will be much more success to come, with many more iconic films and shows.
Leave a Comment
Donate to The Academy Chronicle
Your donation will support the student journalists of Mt. SAC Early College Academy. Your contribution will allow us to purchase equipment and cover our annual website hosting costs.
About the Contributor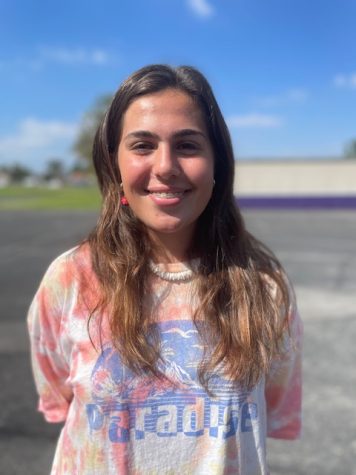 Julia Pollard, Staff Writer
Julia Pollard is a Sophomore at Mt. SAC Early College Academy and is a Staff Writer for her first year in Journalism. She is Delta Vice President in ASB,...