New Universal Park Coming to Frisco, TX
On January 11, 2023 Universal Parks and Resorts announced a new Universal Park Experience that would be targeted towards families with young children to get them coming to the city of Frisco, Texas. A Universal Halloween Horror nights experience was also announced for a massive Area 15 expansion in Las Vegas, Nevada. Once concept art for the new Texas Universal Park was shown off, many fans speculated that this park would be themed based off of the now Universal acquired Dreamworks Animation studio and its many franchises.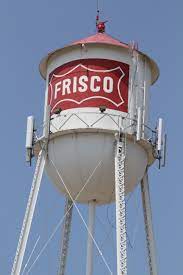 During the announcement, Woodbury said. "It's vibrant and full of energy and full of young families, which make it the perfect place for what we are doing."
Some of the themed areas seem to reference popular Dreamworks franchises such as Madagascar, Kung Fu Panda, Trolls, Shrek, and Camp Cretaceous, an animated spin-off based on the Jurassic World franchise. There were also empty patches of land for a possible expansion to the land. Possibly to introduce more in-house Dreamworks properties.
According to the company's social media, "The new park concept, set in a lush green landscape and featuring immersive themed lands, celebrates Universal's iconic brand of entertainment, humor, and innovation and brings to life its beloved characters and stories in ways that will wow even the youngest theme park goers."
The acquired land has been confirmed to be 97 acres. But the park itself will most likely be around a third of that which is obviously MUCH smaller than the other Universal parks located in the US with Universal Studios Hollywood being around 415 acres including its production or backlot area and Universal Studios Florida being 541 acres. 
When the mayor of Frisco, Jeff Cheney did an FAQ on Facebook about the project, he explained that the land will not hold any "dark rides." So rides similar The Secret Life of Pets ride at Hollywood or the new Mario Kart ride that will also be at Universal Studios Hollywood later this month. The park's opening hours are 8 AM-9 PM. However, the park is free to have a number of 20 events annually where the park can close at 10 PM but no later. However, the actual opening & closing times are set to change per day.
Other restrictions include no fireworks, no 'tall' roller coasters (40-50 feet max), and there will be no "big" buildings as the planned hotel will be around 4 – 5 stories tall. The park has an anticipated attendance of 7,500 visitors on Weekdays and 20,000 visitors on Weekends. Estimating at around 3.4 million visitors annually. However, the previous plans for the land would  be for apartments, office, and retail use, which would've dwarfed the attendance numbers of the upcoming Universal Park. 
CEO of Universal Parks and Resorts, Mary Woodbury has said that more "regional" parks would be made around the country if the new planned park is successful. Which could open up the door for more lands based on different universal brands and franchises such as Illumination or possibly even a sole Nintendo theme park. Only time will tell.