Thriller 40: Monthly Album Review
The 40th anniversary of the best-selling album of all time is nothing short of a big deal. Thriller by Michael Jackson has sold over 70 million copies worldwide and the special edition reissue is here.
"Thriller" was originally released on November 30th, 1982 with 9 tracks. With hit singles such as "Billie Jean" and "Beat It," there is no doubt that this album is a revolutionary part of our culture. To add to that, music videos from the album have a collective total of around 3 billion views on YouTube.
On November 18th, 2022, Michael Jackson's team released the special 40th-anniversary edition reissue of Thriller with 10 new tracks. These tracks include original demos, mixes, and new songs. The digital edition includes demos and collaborations from the 25th-anniversary reissue and additional songs for the 40th-anniversary reissue.
Since the original was a masterpiece, it's time to see what the 2022 version has in store for us.
Thriller (1982 Release)
"Wanna Be Startin' Something": This song couldn't be more groovy. The classic 80's beat and synth are not only danceable but also tell the story of Jackson's career life. According to his mixing engineer, Bruce Swedien, "Wanna Be Startin' Something" is about, "Michael's brothers' wives and how they were always creating trouble."
"Baby Be Mine": "Baby Be Mine" was written by Rod Temperton, who wrote a portion of "Thriller" including some of the demos and a couple of tracks on "Off the Wall." The vibe is unmatched by any other song on the album. Jackson's vocal range is truly shining in this song. You can really feel the passion of his voice through the music.
"The Girl Is Mine (with Paul McCartney)": Paul McCartney's feature was one of the best decisions Jackson and his team could've made. Jackson's heavy and proud voice compliments the softness of the most successful Beatle. This is one of the hidden gems in the highly popular "Thriller" album. It's a beautiful melody from start to finish.
"Thriller": If you know anything about Michael Jackson, it's likely you know his song "Thriller." Even if you don't know Michael Jackson, you almost certainly know this song. "Thriller" is not only a Halloween anthem but an all-year-round load of fun. The music video is an absolute classic and is anything but overrated. "Thriller" is a mixture of a clock-like beat and overtaking bassline with sound effects that perfectly match the song. It is, perhaps, the most danceable and recognizable song on the album.
"Beat It": Following up a classic with another classic. This song and music video inspired many parodies and dance-offs. Despite the song's title, the song is about Jackson trying to talk a troublemaker out of fighting. What was once a not-so-well-known fact, the guitar solo is credited to the famous lead guitar of Van Halen, Eddie Van Halen. "Beat It" is a memorable track that everyone is sure to love.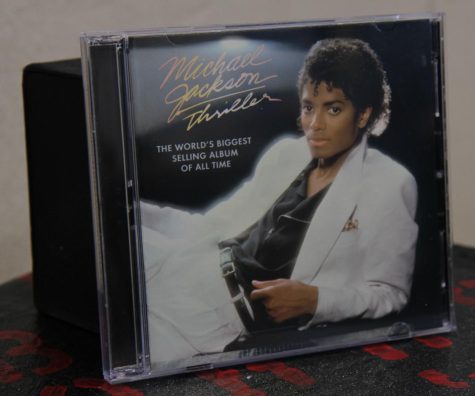 "Billie Jean ": My favorite on this album, as well as the favorite of many others', "Billie Jean" is a story told in the form of a striking song. It's directly related to a run-in with a fan that Jackson had where she told him that he was the father of his child. "Billie Jean" proves that Jackson can turn even an awkward run-in into one of the greatest songs of his time. This trio of songs and music videos on "Thriller" makes the album almost perfect in its entirety.
"Human Nature": "Human Nature" is a calmer song compared to the rest of the album. Many times, you'll find yourself swaying along. The guitar leads the rest of the song into a pleasant bliss. Its beautiful, sweet lyrics compiled with tender backing vocals hit your heart in the best way possible.
"P.Y.T. (Pretty Young Thing)": This top contender for first place could not be a better song if anyone tried. No one does it like Jackson and "P.Y.T." is no exception. Through the whole song, you'll not only be dancing but also singing along.
"The Lady in My Life": From the moment this song starts, the feeling in your heart is unable to be duplicated by any other song. It picks up Jackson's signature electric feeling in the middle and makes it a gorgeous track. This song is another hidden gem that we don't talk enough about.
Bonus Material (2022 Release)
"Starlight": Starlight was the original "Thriller." While the song sounds a little plainer without the effects, it's almost the exact same sonically. His energy did a 180 after developing it into "Thriller." With a complete change in lyrics and meaning, this song is truly a surprise if you've been hearing "Thriller" your whole life. Since "Starlight" is a demo, the uncompleted nature makes the transition even more surprising. To think we could've had this instead of "Thriller." It makes you think about what could've been and be grateful for what you received. That's not to say this song isn't great on its own, just different. I highly recommend listening to this track.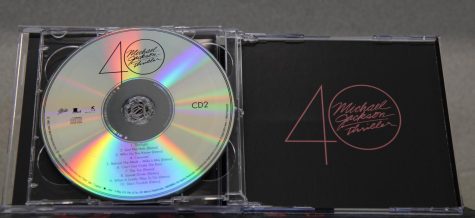 "Got the Hots – Demo": On the first listen, it was a surprise that this song didn't make it to the original release. It just might have stolen the show. The lyrics are catchy and the beat is hollow. There is nothing to say about this song except that Jackson's signature backing vocals absolutely shine once more. Have yourself a listen.
"Who Do You Know – Demo": The early 80's guitar tone and the simple drum pad is prominent in "Who Do You Know." This song gives more of a softer Whitney Houston or Prince, some classics of the time. It's definitely more mellow than the rest of the songs and had a lot of potential as more upbeat sonically and sad lyrically.
"Carousel": Another example of classic Michael Jackson backing vocals and repetitive chorus. At this point, we're seeing a lot of the same things in these demo tracks. The low whispering of choruses and not-so-unique melodies. Again, these songs had the potential to be loud and showcase more of Jackson's talent. I wouldn't say any of said talent went to waste on this song as it still is a beautiful, melancholy ballad.
"Behind The Mask – Mike's Mix (Demo)": "Behind The Mask," starts off as something unlike anything else on the album. It's a unique beat for its time and if done well, it might've gained popularity on the original release. His vocals blew me out of the water at first listen. Out of all the demo tracks, I would recommend this one the most as a definite listen.
"Can't Get Outta The Rain": "Can't Get Outta The Rain" takes us further back than the 80's to classic 70's disco. Another likely smash hit had it been on the original release. Jackson as co-writer has always proven to be a good decision. While the ending is mostly just repeating choruses and the song is shorter than the rest of the album, it is still an awesome song that'll get you dancing.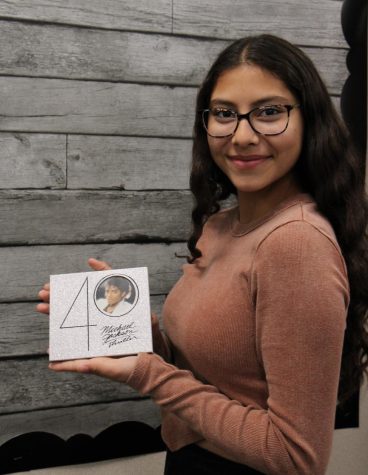 "The Toy – Demo": This song is a head-bopping, body-swaying, finger-snapping heartbreak of a song. Nothing says, "I love you," like your best friend telling you they'll never leave your side. "The Toy" is a nice way to calm down and be grateful for what you have after the roller coaster of emotions the album sends you through.
"Sunset Driver – Demo": "Sunset Driver" is the most unexpected song on the demos. Not because it doesn't fit the album well but because it fits the album *too* well. It's a surprise this smash hit never made it to the original release. His vocals, again, make the decision to not include this song evermore confusing.
"What A Lovely Way To Go – Demo": The piano throughout this song is astonishing. It's completely unlike anything we've heard Jackson do in "Thriller." His harmonization and unique melody chase your mind in circles. Although it's not his best, it might be the most obscure song he's done while still staying true to the 80's power ballads.
"She's Trouble – Demo": From the abrupt end of the last song to the low synth beat into "She's Trouble" is a change of heart. The pre-chorus into the chorus is groovy and gets stuck in your head quite easily. It's not a good ending track but it definitely belonged in the original release. Makes you wonder what Jackson's process was for the songs he accepted and denied entry into the 1883 release.
Thriller 40 Final Thoughts
It was more than a small surprise to see which songs made it in comparison to which songs didn't. The old songs are just as relevant and danceable as ever and I'm happy to have another listen. I highly recommend giving "Thriller 40" a listen if you want to have a good time.
Leave a Comment
Donate to The Academy Chronicle
Your donation will support the student journalists of Mt. SAC Early College Academy. Your contribution will allow us to purchase equipment and cover our annual website hosting costs.
About the Contributor
Lauryn Marin, Staff Writer
Lauryn Marin is a Staff Writer on The Academy Chronicle. This is her first year of journalism as a freshman at Mt SAC ECA. Lauryn is very passionate in...