BTS Going to the Military? What's next?
Billboard sensation, BTS, has answered the biggest fan question yet: are they exchanging their stage outfits for military uniforms? Their microphones for AK-47s? Their dancing shoes for tactical boots? Well, many fans were shocked to hear when BTS' label, Bighit, a branch under Hybe Corporation, announced BTS would in fact serve their time in the military. Their lineup will no longer be for concerts, but for their country.
Refusing military service is a crime in South Korea that may result in imprisonment, even for idols. At the least, ARMYs, the name of BTS' fans, hoped the boy band would get less time, but due to the laws, they have to each serve about 2 years. All fully-abled South Korean men between the age of 18-28 have to serve anywhere between 18-21 months. South Korea passed a new law that those who "excel in popular culture and art" can move their service to the age of 30.
HYBE released a statement saying, "All other members will also serve their mandatory military duty according to their plans." Hybe continued, "After the phenomenal concert to support Busan's bid for World Expo 2030, and as each individual embarks on solo endeavors, it's the perfect time and the members of BTS are honored to serve."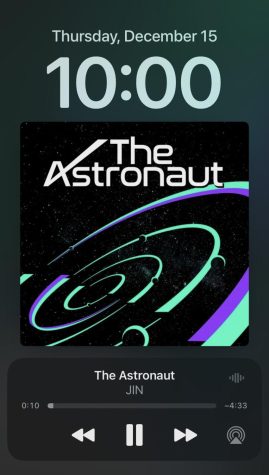 "I was definitely surprised to hear about it," said ARMY member and junior Gaby Jacobo, "but I knew it was coming eventually. It's a law in Korea so I knew it was happening sooner or later. Though I am still sad they have to go on hiatus because of it."
Kim Seokjin, the eldest member of the boy band, will be the first to begin his time in the military on December 13. In one of his social media posts, Jin hinted at his position as a front-line. As a goodbye gift to his ARMY, he released a song called The Astronaut. These soul crushing lyrics had fans emotional.
"[The Astronaut] definitely feels like a goodbye song," Kayla Nguyen, junior at Mt. SAC ECA said. "[Jin's] vocals are really pretty but also feel so lonely. Overall the song is very empty, in a good way, but nostalgic. So I think his intentions came through well and that fans will connect with it emotionally."
On December 11, Jin shared a picture with his hair buzzed; he was set to take off to the military two days later. The buzz cut was a big surprise for fans, but who can blame them? His luscious hair always framed his pretty face perfectly.
Now an even bigger question fans have is "Will BTS get back together after their military services"? In the same statement HYBE released when it was first announced that BTS' was to serve they included, "'Yet to Come (The Most Beautiful Moment)' is more than a track from their latest album, it is a promise, there's much more yet to come in the years ahead from BTS." It is now estimated for BTS to reunite in 2025 as a whole. But as BTS says, "We are forever bulletproof." Now, we wait to see if they really are.
Leave a Comment
Donate to The Academy Chronicle
Your donation will support the student journalists of Mt. SAC Early College Academy. Your contribution will allow us to purchase equipment and cover our annual website hosting costs.
About the Contributor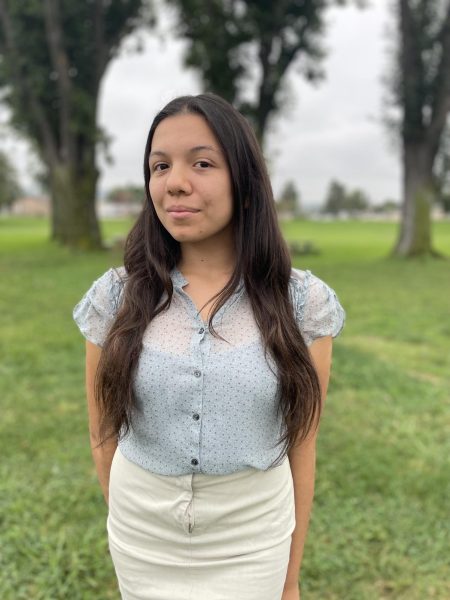 Sofia Hernandez, Staff Writer
Sofia Hernandez is a staff writer for The Academy Chronicle. She is a sophomore and this is her second year in journalism. Sofia enjoys crocheting, skateboarding,...