Disney Celebrating 100 Years of Magic
Next year, 2023 marks the 100th anniversary of the Walt Disney company. A century of Walt creating stories and worlds that would eventually lead up to one of the biggest animation studios of all time. So let's take a look at the past 100 years of Disney
In the Summer of 1923, Walt Disney had moved to California with a big dream but not much else. When he was still in Kansas City, Disney created a short film about a little girl in an animated world, called Alice's Wonderland. He decided that he could use it as a "pilot" film to sell a series of "Alice Comedies" to a willing distributor.
Not long after moving to California, Disney and his brother became a success. On October 16, 1923, a distributor in New York by the name of M. J. Winkler contracted to distribute more Alice Comedies  which just so happened to kickstart the Disney Brothers Cartoon Studio which would eventually become The Walt Disney Company.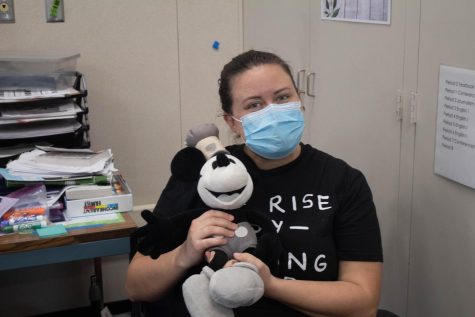 After 4 years of creating Alice Comedies in 1927, Disney decided he wanted to make a fully animated series. Disney had created a little rabbit called Oswald the Lucky Rabbit. In only a year, Disney created a whopping 26 shorts which is impressive given how animation was a lot more time consuming during that time. 
When Disney wanted more money from his cartoons, his distributor backstabbed Disney and signed up most of the young cartoonist's animators. It was found out by Walt Disney when he reread the contract that the distributor owned Oswald, not Walt Disney. 
On the train back to California, Disney was stuck. He couldn't tell his team that he lost the Oswald character so he had to come up with something quick. 
Eventually Disney came up with a character called Mortimer mouse based off an Alice comedy which showed a room full of animated mice. Mortimer would eventually become the Mickey Mouse we all know and love.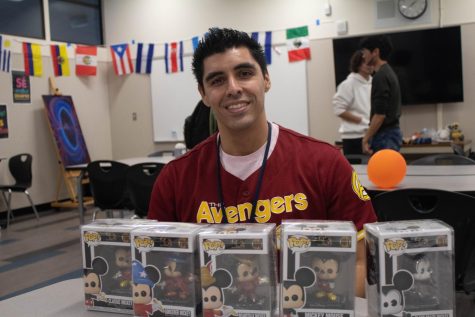 As Walt himself once said "I only hope that we never lose sight of one thing – that it was all started by a mouse."
To celebrate the 100th anniversary of the Walt Disney Company, us here at MECA (Mt. SAC Early College Academy) gave our thoughts on what makes Disney so Special to us. 
Ms. Bell, teacher and advisor of TAC Media at MECA says: "Well, the thing that makes Disney special to me is Disneyland [and] the Disney movies, like I have memories of watching Disney movies on loop when I was a kid and back then it wasn't as simple as just pressing the you know play again button."
Mr Cordero, Spanish teacher at MECA said: "It was, for me, actually a very special moment that has to do with family. Disney was one of the last moments that my family was whole and it was complete."
Bobby, caretaker of the MECA Media center explains"I think it has served my dad, [he] was very much a fan. And so I grew up watching the Mickey Mouse Club show [and the] old black and white one with him in the mornings and their music especially, and then he always wanted to work there."
As you can see, many people have many memories of Disney and its imaginative worlds. All these globally recognizable classics and  milestones can be traced back to a man and a dream. 
As Walt himself once said "I only hope that we never lose sight of one thing – that it was all started by a mouse."