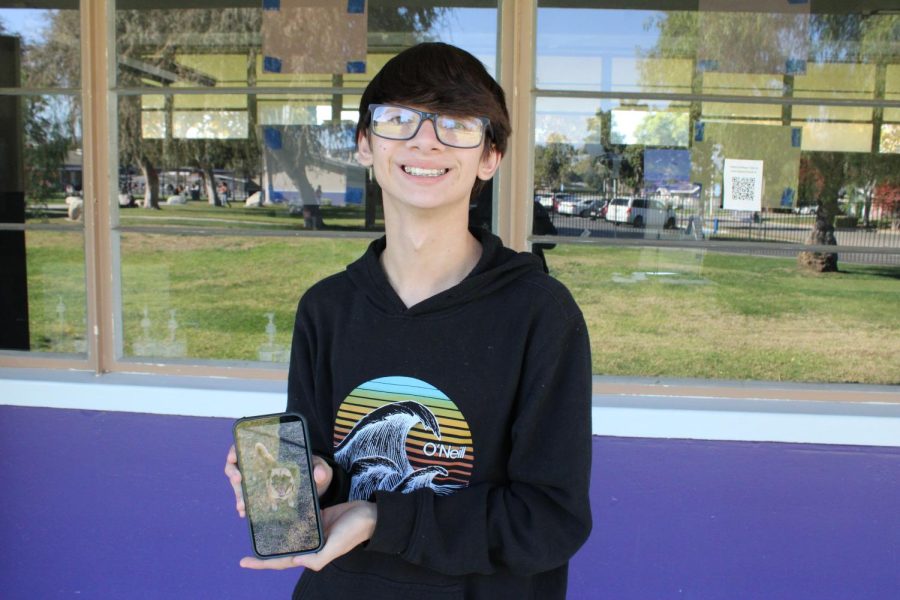 Image by Isaac Lichtman
Freshman Friday – Jeremy Jenkins
Jeremy Jenkins, a freshman here at Mt. SAC Early College Academy takes care of animals with his family.
Jeremy Jenkins with his family takes care of animals like dogs at his home. He and his family foster and take care of pets of other people for some time. Most of the time they take care of dogs. At the moment they're fostering a dog named Casper.
"He's currently living with us. Gets along well with the other two dogs we have . . ." Jeremy describes, "The owners are currently trying to find a place for him. If they [are] unable to do that, then they think that our home would be a good place for them."
People ask them to take care of their pets by going to their house and providing Jeremy and his family materials like food to take care of the animal. The main reason Jeremy does this is because it's something his father does and Jeremy helps him out.
"More or less like, with my dad it's like a kind of combined family effort when we have over and take care of dogs." Jeremy explains.
Jeremy also participates in clubs here at MECA and is president of the Pokémon Go club and contributes to the Esports club, playing in Super Smash Bros Ultimate, Mario Kart 8 Deluxe, and Splatoon 3.
"I made my club because I was originally inspired by Mr. Barriga because he played the game (Pokémon Go) too" Jeremy said, "I was kind of curious to see how many students in this school played the game or had an interest in Pokémon in general."
Jeremy also has hobbies and things he does outside of school like gaming.
"Gaming has always been very important to me because that's like the one thing that I always do good at," Jeremy says, "whether it be shooter games, rhythm games, most games I could adapt to easily."
Outside of school Jeremy also spends time working out to better himself. With his family he's been able to take care of people's pets and foster them when their owner is unable to do it. He's also the president of Pokémon Go Club and is a part of the Esport club as well.
Donate to The Academy Chronicle