It's the Place to be Right "Meow": Miko's Tea Land
Looking for the next "purrfect" place for you and your friends to hang out? Well, look no further! Miko's Boba Tea is found in the South Hills Plaza only 5 minutes away from Mt. SAC Early College Academy. 
Miko's Boba Tea offers specialty fruit teas, milk teas, slushies, milkshakes, and coffees that come with a variety of toppings you can choose from. They also have board games that you can play with your friends.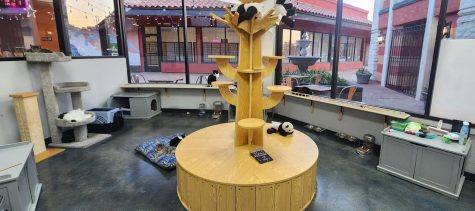 In addition to the refreshing drinks and fun games, there is an area where you can spend time with the adorable cats. Make sure you bring extra money to enter the cat area as a donated item bought from the store is needed for entry.  
Samantha's Thoughts:
Aside from the variety of drinks they offer, it was amazing to see so many cats in such a peaceful environment. There were a bunch of different cat toys and cat trees for the cats. There was also a pillow that these 2 cats occupied the whole time we were there.
I ordered their Sakura Slush with lychee jelly. It had a nice lychee flavor from the jelly, it wasn't too icy, and the color was really pretty. I've also had their Black Tea with Cheese before and it's one of the best cheese foam drinks I've had. I would love to come here again!
Julia's Thoughts:
Whether you want to simply enjoy a drink and some relaxing time, buy pet supplies, or spend quality time with cats, Miko's Boba Tea is the ideal place for you! It is a comforting environment fit for a fun outing with friends. I would definitely go back to see the cats again and see if they've added any new cats as well. I ordered a strawberry tea slush. It was sweet, yet still had the actual fruit flavor from the strawberries. I would definitely order it again! However, they had coffee with ice cream on their menu and that definitely piqued my interest for my next visit! There was one cat that looked like it was in a bad mood, yet I still tried to pet it. It seemed like it was okay with me, but then it tried to bite me! Nonetheless, all the cats were still really sweet, and I loved spending time with them.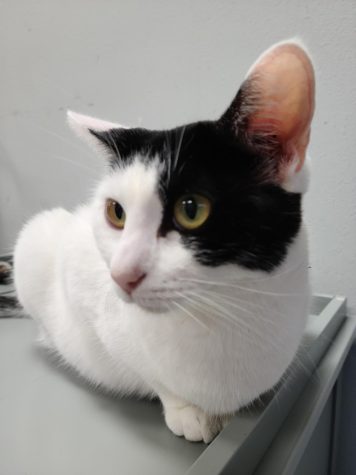 All in all, Miko's Boba Tea is a great place for cat and drink lovers alike. It is nearby and is the perfect spot to relax after school. Stop by and you may make a new best furr-iend!