Top 5 Formula One Fans At MECA
Formula One, the pinnacle of Autosport for the highest achieving drivers internationally. Racing at the rate of 223.6 miles per hour in an open single seater formula one car, here at Mt. SAC Early College Academy there are many devoted fans of F1. These are some of the opinions of the F1 fans at MECA.
Joshua Fermalino
F1 is not only a fast sport but it quickly conveys excitement. As we learn from Freshman, Joshua Fermalino he explains that his favorite team on the F1 grid is Team Mercedes AMG Petronas and Aston Martin Aramco Cognizant F1 Team.
"Mercedes and Aston Martin have really good media, so I like them the most," He said.
Fermalino talks about the reason why he loves Formula One, loving the thrill of cars speeding past each other and trying to make it through every rough turn. He also explains that he loves the dynamics of the car and how essential everything is.
Fermalino predicts "Max Verstappen wins the championship," (Belgian-Dutch F1 driver for Team Red Bull Racing)
Fermalino has never been to a race before but wishes to one day.
Angel Nunez
Redbull and Haas supporter, Sophomore Angel Nunez predicts that "Most likely redbull is gonna win constructors again and hopefully Haas scores more points," Nunez states.
Nunez voices his thoughts on the 2023 driver lineup and how he is quite sad about the drivers for next year and that Daniel Ricciardo (Mclaren Racing Limited Team Formula One Driver) won't be in it next year since he doesn't have a seat in a team confirmed yet.
Like Fermalino, Nunez has yet to attend a race but if he could he would like to go to The Suzuka International Racing Course more known as the Suzuka Circuit which is located in Japan .
Paulina Davalos
Senior Paulina Davalos, present F1 fan, speaks on her love for Formula One and how she got into it.
"I don't know, I just got into it when my dad was really getting into it, he's really into cars and so it was like a family bonding thing. Also it's really just entertaining, it's also like the only good sport." Davalos exclaims.
Some of her thoughts on the 2022 season so far which is soon coming to an end is that she revels in Red Bull's victory, winning both the world title (Driver championship) and the constructors championship (Most successful team in points for both drivers). She also stresses her frustration on Team Scuderia Ferrari S.p.A, and their efforts this year.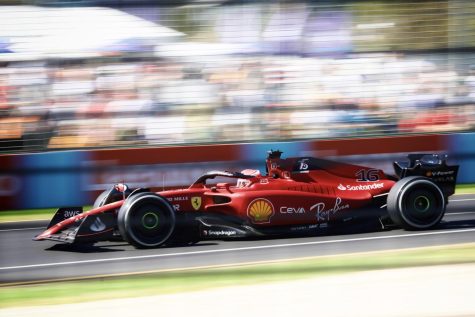 "Ferrari did really well but I think it's partially the car and the strategy and the Ferrari inbox is just… Their pitstops are the worst, and it's ridiculous because you count the time and I'm just hmm, let's see how long the other's are." Davalos explains.
"Mclaren is 3 seconds and you look at Ferrari are like in 4 seconds, and just like how are smaller teams having a better time and pitstop." Davalos continues"I think that's where they're lacking."
Anna Torres
Biology teacher, Anna Torres found her love for Formula One from Drive to Survive (DTS). A Netflix documentary series following the lives of Formula One team principals, teams, and the driver themselves. Each season follows the race season where they're filming the ruthless preparation, cooldowns, massive rivalries, and life risking races.
Torres explains another reason why she loves the autosport saying "It's very physics and science based, like it's really cool that they have to use the same manufacturer of tires, and same fuel."
She says "They actually take the mass of the car before they go out in the circuit and they lose fuel as they go. It depends on the weather, temperature or like the traction of the tire"
"It's all very physics based, very interesting." She adds.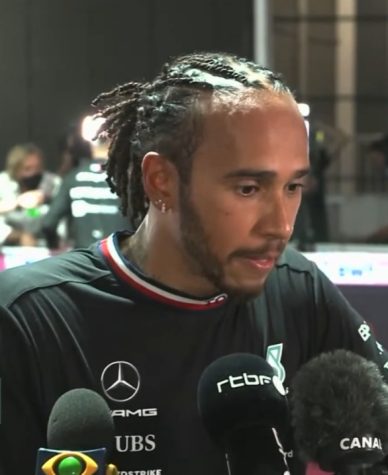 When asked for her thoughts on the 2022 season so far, she feels disappointed about Sir Lewis Hamilton's (The British Racing driver currently driving for Team Mercedes AMG Petronas) performance this season. This is because the Seven time world champion didn't win a single pole this year since making his debut in F1 back in 2007 with Mclaren Racing Limited Team.
Johan Cordero
Long time fan of Formula One racing, Johan Cordero (Spanish teacher) has been following this Autosport since Juan Pablo Montoyo's (Former Colombian F1 driver) racing days back in the early 2000s.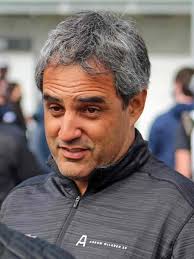 Cordero stated "So when I first started watching Formula 1, I was all about McLaren. That was my team for my childhood and the reason why is because Mclaren had my favorite driver at the time, His name is Juan Pablo Montoyo, and he raced Formula 1 for 7 years."
Cordero explains that the root for his love for the autosport was from his father rooting for a fellow Colombian, Juan Pablo Montoyo racing in Formula One for the Team Mclaren Racing Limited.
"The reason I like F1 is because my father got me into it and that was kind of our thing talking about Formula 1, talking about our favorite racer Juan Pablo Montoyo, checking on his stats and so forth and I guess also because Montoyo, he's colombian and I guess that would be a big connection for us," He explains.
"Like hey there's that Colombian pride, and that racer is driving Formula 1 and it was something my and my dad liked a lot," he adds.
Though MECA's top formula one fans all support different drivers and enjoy the autosport for different reasons, they all share the love for the exhilarating autosport. Sharing a similar thrill and excitement when your favorite driver passes the checkered flag or the anticipation and nerve racking feeling when a driver crashes into the sidelines.
Leave a Comment
Donate to The Academy Chronicle
Your donation will support the student journalists of Mt. SAC Early College Academy. Your contribution will allow us to purchase equipment and cover our annual website hosting costs.