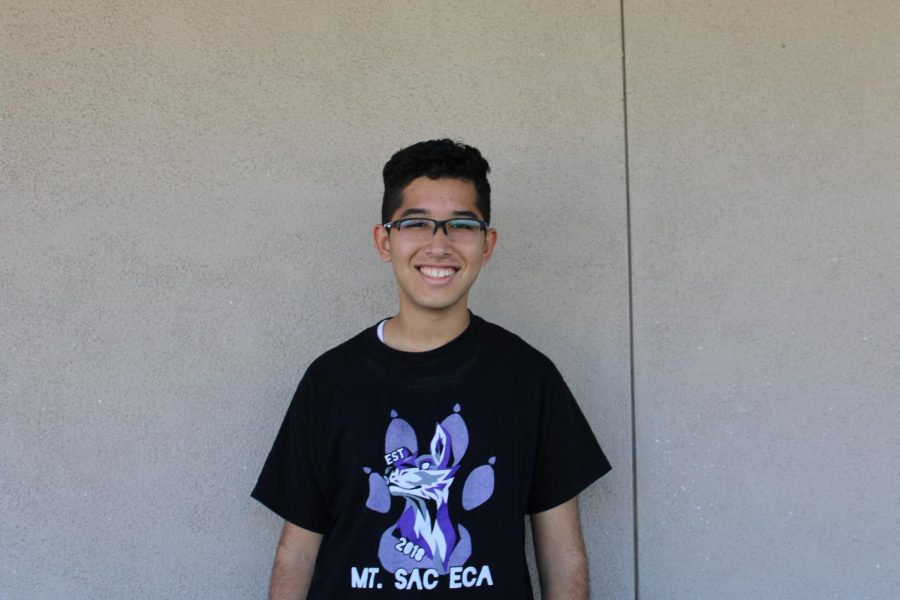 Image by Victoria Romero
Freshman Friday- Luis Milian Suarez
Freshman Luis Suarez is a kind, shy, interesting student here at MECA. Moving from Queretaro, a city in Mexico, to here in California to come to Mt. SAC Early College Academy.
"Some relatives who live in La Puente, California knew about this school and they told me that it was an excellent school in terms of good teachers, good neighborhood and good discipline" explained Louis, "in addition, that we can take two years of college."
Back in his hometown, Queretaro, Louis had said how nice the city was and how "It is a combination of old and modern, you can see old beautiful buildings in downtown and modern buildings in the suburb's areas."
Queretaro is much different than here in California, Louis noticed that some of the differences is that, "LA is much bigger that my hometown, Queretaro… it is surprising for me to see that here, are too many places to eat fast food, and the amount of food people eat, in Mexico we don't have that, although there are places like McDonald's and Burger King and other like those, most of the time we eat [with] all the family together at home."
Luis has two older siblings, a brother and sister. His older brother still lives in Mexico and " got a degree in international affairs and works for an American company", his sister, "an architect, studied and obtained her bachelor's degree in Germany, and now is in Finland, studying to get a PhD."
"I love them both" Luis said when talking about his siblings. He had also mentioned, "…Actually my sister is inviting me to go to Finland and study there."
Luis is also interested in tennis saying, "I also like to play tennis, although here I have not had the chance to play much because of the school, not much free time." Luis also happens to play the piano which he, " [likes] to be at home playing the piano most of the time."
Luis is a hardworking person and a good friend, the students and staff here at MECA are happy he came here to Mt SAC Early College Academy.
Donate to The Academy Chronicle