Super Mario Movie Mania
On April 7, 2023, The Super Mario Bros. Movie will release in cinemas throughout the United States. So until then, let's take a look at what it took to get to this point.
The Beginning
In October of 2014, Sony Pictures Producer Avi Arad sent an email to Studio Chief Amy Pascal stating that he struck a deal with Nintendo Co. in the hopes of securing the rights of the Super Mario franchise.
Unfortunately after the Sony Pictures hack in November of 2014, which leaked a lot of the Studio's data including corporate emails, Corporate data, and an estimated loss in $35 million, Arad denied that any deals have been made and that the negotiations only just started.
Years later, through a Nintendo and Universal Parks & Resorts collaboration to bring Nintendo-themed attractions to the parks, Shigeru Miyamoto, creator of Super Mario and many other Nintendo properties met Chris Meledandri, founder of Illumination, an animation division of Universal Pictures.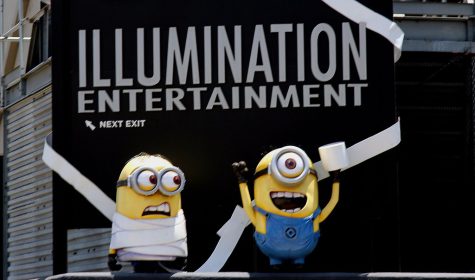 Through a share of creative similarities, discussions between Illumination and Nintendo had begun to create a Super Mario Bros. film, aiming for a 2020 release. However, once reports started to emerge in November 2017, the 5th president of  Nintendo, Tatsumi Kimishima stated that a deal was yet to be finalized.
In January 2018, it was officially announced by Nintendo that the film has officially begun production with Miyamoto and Meledandri as co-producers.
Production
As time went by, more Mario movie news was reported. With Aaron Horvath and Michael Jelenic, who had worked previously on popular shows and movies such as Teen Titans GO! and Batman: The Brave and the Bold. As well as Matthew Fogel working as a screenwriter. Who had previously worked on  The Lego Movie 2; The Second Part.
On September 23, 2021, Shigeru Miyamoto announced the cast for the upcoming Super Mario Bros. film. Featuring Hollywood stars such as Chris Pratt, Anya-Taylor Joy, Jack Black, Charlie Day, and Keegan-Michael Key respectively. Shortly after, the internet shattered. Creating memes and rants at the idea of such casting. 
But none other was more controversial than Chris Pratt as Mario. Many Nintendo fans were disappointed that the job wasn't given to voice-acting veteran Charles Martinet, who had been voicing the character since his first 3D outing. Although the official casting seemed ridiculous, fans could only wait until real footage was shown.
The Reveal
On September 22, 2022, New York Comic Con announced on Twitter that the trailer for The Super Mario Bros. Movie would officially debut on October 6, 2022, via a Nintendo Direct (A Nintendo broadcast that showcases upcoming games and updates). A few days before the big reveal, Nintendo posted a teaser poster on their social media pages.
Many fans were blown away by how alive and faithful the iconic Mushroom Kingdom looked. There were also quite a few nods to previous games. However, fans were relieved to find that Mario's design seemed very faithful to his gaming counterpart, at least from the back.
When the trailer was finally released, fans were stunned. The voice cast was surprisingly very fitting for the characters. With the exception of Chris Pratt's Mario. Junior Matt Diaz states: "I mean, it was kind of cringe but that's all right."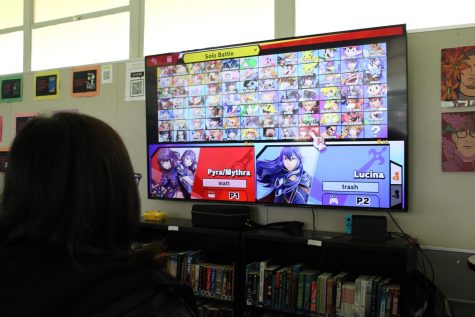 While many fans were content with the voice, others were disappointed as it was just Chris Pratt's normal voice, just with a bad New Yorker accent. The voice for Mario was hyped up by Chris Pratt. Stating "[It's] unlike anything you've heard."
Aside from the casting, the animation and overall art style, it received very positive feedback from fans and casual gamers. Freshman Sophia Limon says: "I think the movie has a lot of potential."
Many video game fans were relieved that the movie stayed true to the original games and their art style. As Illumination is notorious for changing the look of beloved properties such as The Grinch and The Lorax, while for the most part, they stayed true to the original source material, Illumination changed the art style enough to make it look bland. Near the end of the direct, Miyamoto and Chris announced that more footage would be shown leading up to the film's release.
Illumination's Super Mario Bros. Movie will officially be released domestically on April 7, 2022, and Internationally on April 28, 2022.