Midnights Album Review: Taylor Swift
Taylor Swift's newest album, Midnights, is an insightful look at love, passion, heartbreak, and self.
"I absolutely love Taylor and all of her work," said Karen Sanchez, a sophomore at Mt. SAC ECA (MECA), "Midnights was a 10 out of 10 album."
Midnights was released on Friday, October 21, at midnight EST (Thurs, 9 pm PST). The album consists of 13 tracks, one of which features alternative pop singer Lana Del Rey.
Three hours after the album was released another 7 songs were released on the deluxe version, Midnights (3am Edition). According to Taylor, these songs were written but didn't make the cut for the album's 13 songs.
"It was definitely a surprise since the entire album got leaked by accident and so that part was like 'Oh man! So we got a redemption! We finally got that excitement!'" said Ariana Parra, sophomore at MECA.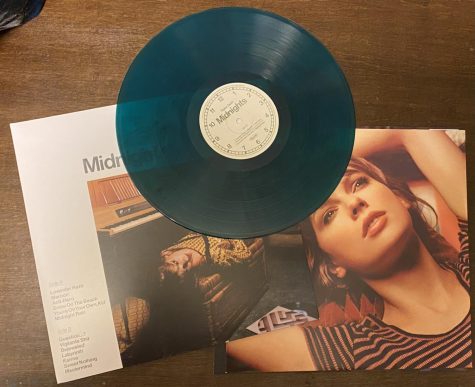 We, Autumn and Lauryn, listened to the album in its entirety. Here is what we think, track by track:
Midnights Album Review
"Lavender Haze": The ultimate first track, we couldn't imagine anywhere else in the album. No other song can perfectly capture how the rest of the album is. "I just wanna stay in that lavender haze," is an unforgettable lyric that has you singing in your head the rest of the day. Believe us, we can't get that lyric out.
"Maroon": The first few beats get you thinking, "This is going to be a great song." The verses sound darker than the first track but the chorus sweeps you onto the dance floor under a mirrorball. Midnights is unique because the beats are more prominent than in her past albums. An example of this shines in Maroon. This song is ideal to dance to, whether alone in your room or with friends.
"Anti-Hero": Taylor speaks her truth and leads us to explore her mind in Anti-Hero. We get to truly see how the world's voices take a toll on her internal voices. It might be her most relatable song on Midnights. The music video, written and directed by Taylor Swift, is another example of her musical and visual artistry.
"Snow On The Beach (feat. Lana Del Rey)": The blend of Lana and Taylor's voices are something ethereal. When we heard Taylor was coming out with a song that featured Lana Del Rey, we assumed that Lana would get more than just background vocals. Don't get us wrong, it is an amazing song, but "Would've, Could've, Should've" been faultless if Lana got a chorus, a verse, or more vocals in general.
"You're On Your Own Kid": Taylor is notorious for her personal, deep, and sad track 5's. "You're On Your Own Kid" is no exception. You'll go from dancing to crying in just a couple of tracks. Her stellar bridge-making is in every song on Midnights but especially this one. We agree that this is one of our favorite songs on this album.
"Midnight Rain": The first few seconds of the song is confusing and throws you off, but don't let that define what you think of the rest of the song. Midnights is full of experimental vocals and beats and is sonically different from the rest, which is what makes the album so great. Midnight rain is a mixture of her 6th studio album, reputation, pacing and a new type of pop.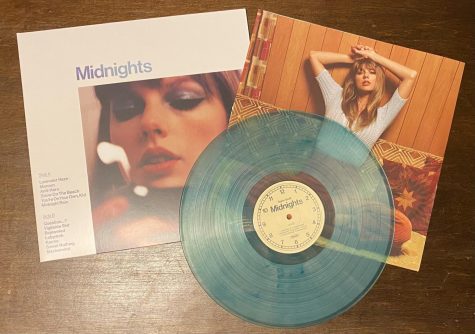 "Question…": Another song that gets lyrics trapped inside your head, where they are unable to escape. Nothing says, "It's just a question…" like this song. When you're not sure if you should ask so you pass it off as no big deal when it actually means the whole world. This is one of those songs that you can sing along to at 2 am in your room.
"Vigilante S—": This song is full-on reputation, and we love it. The beat reminds us of the "Cruel Summer" intro and Taylor handed us something cruel with "Vigilante S—". If you're the type to play sick songs while plotting revenge, it certainly deserves a top spot on your playlist. "Don't get sad, get even." The vocals may not get you sad, but when the song ends you will be.
"Bejeweled": Taylor displays a beautiful picture with her lyricism in "Bejeweled." That's likely why she chose this song for a music video. This is the only track that should be played after "Vigilante S—". When someone brings you down, get them back by being happier without them. Did I forget that you existed? "I can still say I don't remember." We agree that this is a TOP TIER Taylor Swift song and quite possibly our favorite on the album.
"Labyrinth": "Labyrinth" is definitely the saddest song on the album. It tells the story of someone who is afraid of falling fast, something they happen to do often, and their experience with experiencing love all over again. Its slow pace and devastating lyrics are nothing except "Sad, Beautiful, Tragic." A top contender for your sad song playlist.
"Karma": "Karma" is an interesting fast-paced song to be played after "Labyrinth", but we aren't complaining. Another great song to dance to, believe me, Lauryn is dancing while writing this article. "Karma is my boyfriend. Karma is a god." We couldn't agree more.
"Sweet Nothing": "Sweet Nothing" is exactly what we
need from an album full of self-hatred, fear of falling in love, and hating those who hurt you. Taylor Swift collaborated with William Bowery who, we learned from "folklore: the long pond studio sessions", is actually her boyfriend, Joe Alwyn. Their song is a wonderful piece of work that sounds like how a comfort person feels.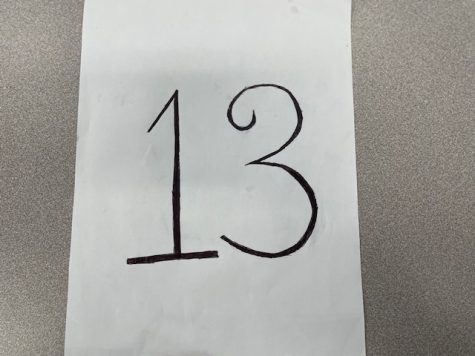 "Mastermind": "Mastermind" is the perfect song to end Midnights. Taylor said what we already knew, she is a mastermind of all sorts. She plans out her whole career in advance and bounces back from any disruption of her plans. Now, we learn that she planned her eventual relationship with the love of her life. For she knew all along, they were meant to be. Taylor, you really are the "Mastermind".
3am Tracks
"The Great War": The 3am tracks are an astonishing addition to Midnights. "The Great War" is no exception. The old Taylor came to the phone for this one. Her signature low beats and distorted string accompaniment are loud and clear in this song. "The Great War" has a catchy chorus and deep lyricism that will have you dancing in your feels.
"Bigger Than The Whole Sky": "Bigger Than The Whole Sky" is another sad song, packed with slow and meaningful lyrics. If All Too Well was less angry, it would be this song. Its beautiful melody outshines every other element of the song. We will have it on repeat until the final strike of midnight. The abrupt ending is a sad comparison of relationships that we thought were forever closing without us.
"Paris": Taylor's storytelling is immaculate and we really see that with "Paris". She goes back to "Bejeweled" musically but stays with the pattern of profound lyricism in the 3 am tracks. The memorable beat will have you finger-drumming along. The mellow ending is a notable close to this sweet love song.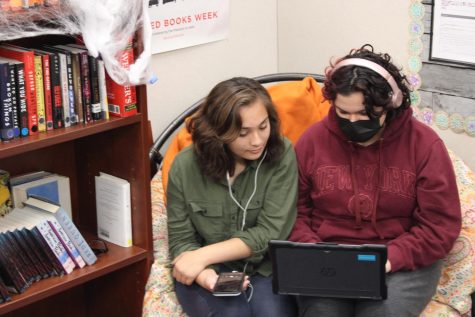 "High Infidelity": Writing songs about infidelity seems to be one of Tayor's favorite pastimes. Right below dropping dates in her songs which she also happens to include. What really happened on April 29th? Likely something beautiful that allowed this song to become so great. The bridge begins with her showcasing her vocal talents before going into a heartbreaking chorus that will be unforgettable.
"Glitch": "Glitch" is a simple song with a simple message of unnaturally falling in love with someone you never imagined falling for. The beat is basic and the message is humorous which is a nice break from the complex album of Midnights. It has a hint of reputation in it, and you know that means it will be a great time.
"Would've, Could've, Should've": "Would've, Could've, Should've" is our favorite song out of the 3am tracks and Lauryn's favorite out of the whole album. The bridge is arguably one of Taylor's best pieces of work. This is the greatest song to blast in your headphones late at night. The ending harmonization with herself is immaculate. However, the most amazing part is the string arrangement playing softly in the background. Lauryn is a huge sucker for string arrangements.
"Dear Reader": Taylor always picks the greatest songs to end her albums with, and "Dear Reader" is just another great example of this. Taylor does a good job of addressing her fans as well as all the people in her life who rely on her. The person who shines the brightest is the one who can't stop falling apart.
Midnights Overall:
Best album of 2022, hands down. She pours her heart and soul into the deepest of songs and explores the world of karma. From the electronic beats to the stellar lyricism, it is superior and deserves to win many awards. Seriously, we might cry if it doesn't.
Leave a Comment
Donate to The Academy Chronicle
Your donation will support the student journalists of Mt. SAC Early College Academy. Your contribution will allow us to purchase equipment and cover our annual website hosting costs.
About the Contributors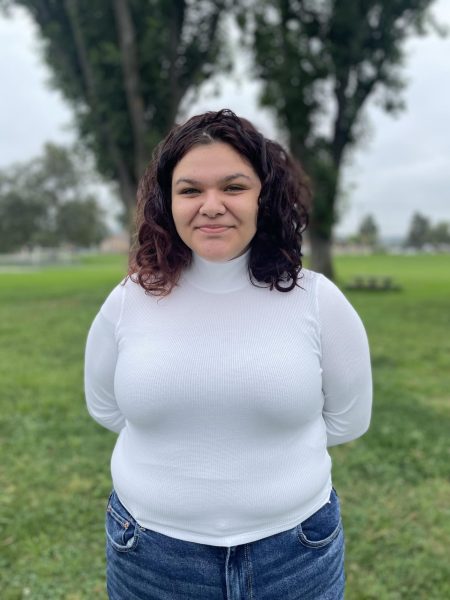 Autumn Pagan, Associate Editor in Chief
Autumn Pagan is a sophomore at Mt. SAC Early College Academy and is Associate Editor in Chief for The Academy  Chronicle.  Some of her favorite hobbies...
Lauryn Marin, Staff Writer
Lauryn Marin is a Staff Writer on The Academy Chronicle. This is her first year of journalism as a freshman at Mt SAC ECA. Lauryn is very passionate in...