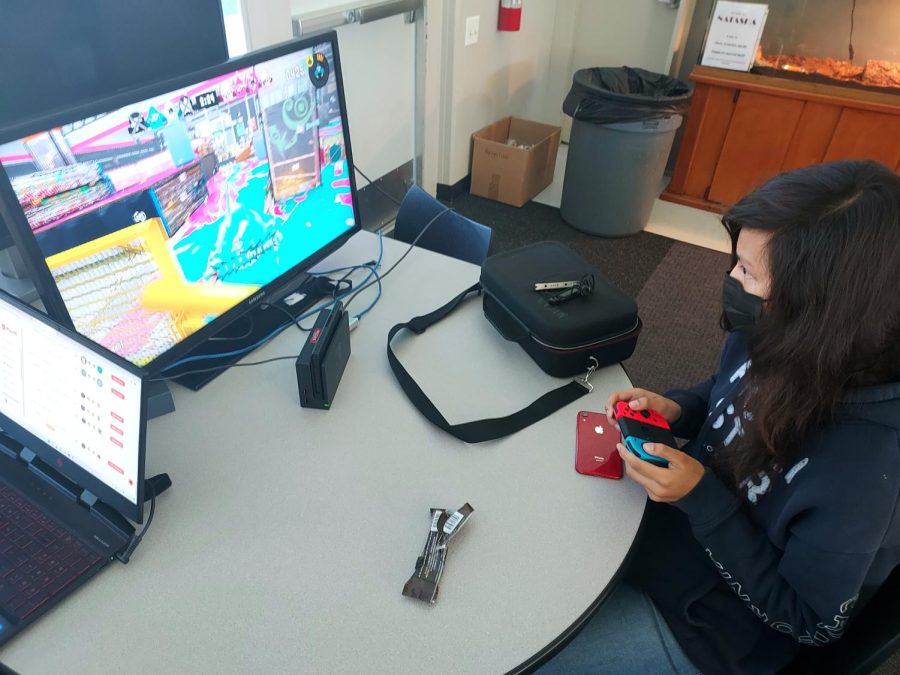 Image by Mackenzie Diaz
Freshmen Friday | April Gonzalez
No member of the MECA e-sports Splatoon 3 team would have guessed that one of their top players would be a freshman! Though humble, April Gonzalez prides herself in her skill, having played Splatoon ever since the first game hit the shelves and having fully completed every story mode.
"I don't really have a life outside of video games," April admits, playing mostly first and third-person shooters. However, despite this game-centric lifestyle, she possesses an incredible talent in these games- especially Splatoon. In her interview, she goes into detail about this passion and her playstyle.
Splatoon is a third-person shooter game set in a post-apocalyptic world filled from seafloor to surface with anthropomorphic sea creatures. Inklings (and Octolings) battle in turf wars wielding bright-colored ink and transforming from human to cephalopod.
To April, the appeal of this game is mainly the thrill. Combat is the best part. She prefers to be right in the flurry of flying paint. Therefore April is primarily an offensive or supportive player (it depends on the game mode) and uses shooter-class weapons.
When playing offense, she uses the Splash-o-matic because of its speed and accuracy. However, when going for support, she prefers the Splattershot Jr, the first weapon you get in the game, because of its versatility and its useful sub and special attacks.
Outside of story mode, Splatoon possesses a multitude of game modes for any type of player. And when it comes to these games, April reports that pacing is the deciding factor for her enjoyment. If she were to pick one game mode as her favorite, it would be Tower Control. Tower Control is a game mode in which players grapple to hold a tower that moves along a path through enemy territory. The tower that gets the farthest or gets to the end by the end of five minutes wins. Not only is it exciting and steadily paced, but this is where April's planning and offensive skill really shines.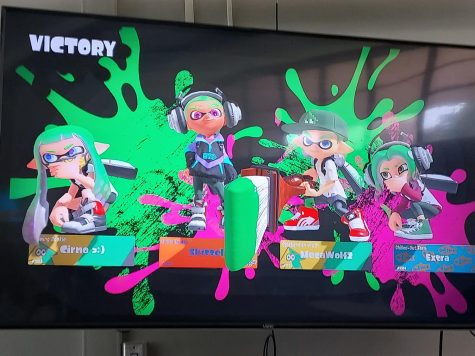 What mainly determines April's abilities (besides frequent practice) is, shockingly, the temperature of the room. The media center, where the team plays their games, is often cold and can hinder her play style. Even though April describes her exceptional aptitude as a 7-8 out of 10, her teammate and dubbed "second best offense," junior Madison Diaz, reports it as a "9, if not 10".
So, be it splatting cephalopods or going offensive on octopuses, is it rest assured that April Gonzalez is the freshman MVP of the team!
Donate to The Academy Chronicle