Image by Gloria Amador
Freshmen Friday | Katelynn Lee
Freshman Katelynn Lee is kind, humorous, creative, and intelligent, but the president of the fashion club is more than a fashionista.
In the fashion club, she aims to spread body positivity. Her and the members discuss about each other's styles and how they want their style to be.
"I like how in the fashion club everybody has a different style, and how everyone is able to express it," said freshman, Autumn Pagan, member of the Fashion Club.
During Fall Fest, Katelynn plans to have a miniature thrift store right here at MECA!
"We'll be taking donated clothes from members and we'll be selling them for thrift store prices," she said, "We'll also have a tie-dye station."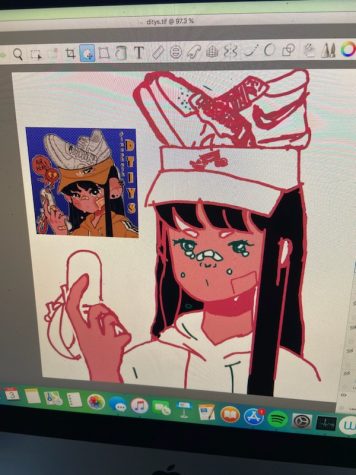 Fashion Club isn't her only pastime. Katelynn is in the book club, gardening club, and the kindness club. Additionally, she enjoys being with people she's close to.
"I like to hang out with my friends at the mall," Katelynn says, "Listen to music, bake, watch old Disney Channel shows, paint, and go to the gym."
Katelynn's home life is filled with fun activities and excitement. At school, however, she is focused and intelligent. One of her favorite classes is English.
"I like it! Most of my classes are really easy. Like bio[olgy] is kinda tough but that's pretty much it," Katelynn revealed.
Wherever Katelynn is, whoever she is with, and whatever she is doing, you always know she'll be the life of the party.
Donate to The Academy Chronicle