Pets of MECA
From wagging tails to hard shells, here at Mt. SAC Early College Academy (MECA), pets are important to students and staff. Who wouldn't like to talk all about them to show their appreciation?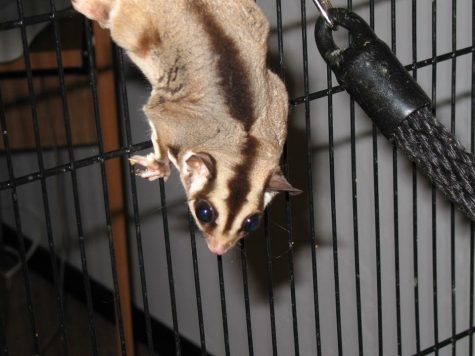 Students have all heard the stories of the infamous Natasha the box turtle, but who is the superhero behind her villainy? Robert Sanchez, Media Center Clerk known to students as "Mr. Bobby," is Natasha's keeper and owner. Natasha had been brought in by one of the clubs during the early years of Mt. SAC ECA. Though once COVID had hit and Natasha needed a home since the campus was closing, Elizabeth Hoffman, ceramics and art teacher, had taken her in for what was supposed to be only two weeks but ended up being 18 months. Natasha had ended up in Mr. Bobby's care after he had been hired as the media clerk for our school.

"

"When Ms. Hoffman and I got talking, she found out I was into animals and I run a rescue for hedgehogs and exotic animals and I also breed ball pythons and we got to talking. She said I don't have any knowledge with these guys, can we put Natasha in here? So we just kind of brought her in and she's kind of become like an unofficial mascot.""

— Bobby Sanchez

"

After a year in Bobby's care, Natasha had visited the vet multiple times which has helped him figure out that his box turtle is about 27 or 28 years old.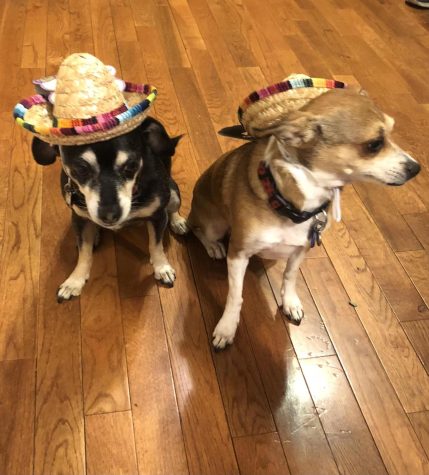 Though Natasha is not the only pet owned by faculty here at Mt. SAC ECA In fact there are plenty of teachers here that own pets of their own, such as Lauren Yao. The PE and CCR teacher owns two chihuahua mixes herself and has had them for a while. Lauren Yao has owned Cookie for a total of seven years after she had adopted the chihuahua mix from the shelter in 2015 when she was three years old.
Ms. Yao said that she had always been a dog person and had adopted Cookie after her dog, Roxy, had passed away in 2015. After getting Cookie she had decided that she wanted a companion for the chihuahua and so she got Gidget.
While Ms. Yao had attempted to train her dogs to do tricks, it seemed as if Cookie was too bossy of a dog to teach unless she was being bribed with treats. While Gidget is a tough one to train as she is unfortunately blind which makes it much more difficult for the owner.
But it seems Gidget and Cookie aren't the only hard ones to train as Savanna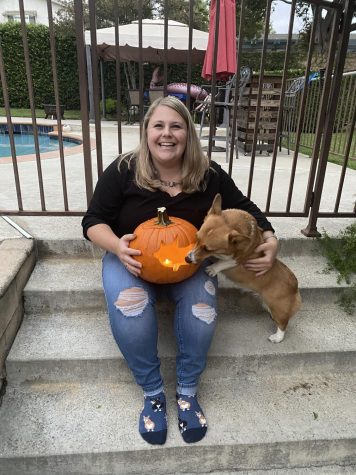 Sprague's corgi, Katie, is also a tough one due to all of her sass.
Sprague had mentioned that her family has always owned corgis and that was what led her to taking Katie in after Katie's previous owners had to rehome her due to numerous fires happening in 2020 around Northern California.
Katie is about 3 and has settled in very well with Ms. Sprague and her family thanks to her love for cuddling which is a rare trait in most corgis.
"
"I actually like to take her to pet classes, so we've been working on it. She can sit, she can wait, so if I like, you know, have her wait for a treat. She can respond if I call her.""
— Savannah Sprague
Though speaking of pets that have settled in well with their owners, Tiffany Banh's cats have adjusted greatly since their adoption. Daisy and Cliff are both domestic shorthair cats that had been adopted when they were kittens. Ms. Banh had been wanting a kitten for quite some time and had adopted Daisy during a PetSmart adoption event.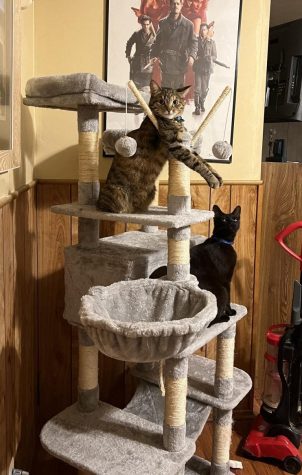 Cliff had been adopted from an animal shelter by Ms. Banh's boyfriend who had gone to the shelter to get his friend a kitten.
While he was there, a small black kitten sat down on his lap and her boyfriend couldn't help but take the kitten home.
"
"Daisy is named after my favorite flower! My boyfriend actually named Cliff, it's his cat actually and we raise them together, and I think he just thought it was a cool name for the cat.""
— Tiffany Banh
As of right now, Ms. Banh is working on getting the supplies she needs to adopt a ball python and is also planning on bringing her parents dog, Masie, to come and live with her and her boyfriend by the end of the year. Wish Ms. Banh luck on getting her snake and hope Masie adapts well with her cats.
Leave a Comment
Donate to The Academy Chronicle
Your donation will support the student journalists of Mt. SAC Early College Academy. Your contribution will allow us to purchase equipment and cover our annual website hosting costs.
About the Contributor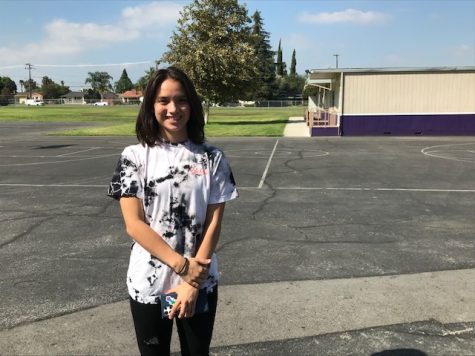 Marlene Torres, Staff Writer
Marlene Torres is a first year journalist for The Academy Chronicle. Marlene is part of MECA's Book Club & Comics and Illustrations Club. In her...