Fall-Tastic Recipes
Fall is here, and it is finally getting to be the perfect time to turn on your oven or stove and start cooking! Get your oven mitts on or grab a warm cozy blanket and see some recipes perfect for fall that will get your mouth watering!
Peachy Crumble
When fall arrives, warm, sugary treats are a perfect way to get yourself in the mood for the season. Who can deny a slice of peach crumble? Especially when you can top it off with a sweet scoop of ice cream! This recipe for peach crumble comes from Merced Hernandez, mother of Mt. SAC Early College Academy (MECA) junior Julia and freshman Sofia Hernandez.
Filling:
6 cups sliced, peeled peaches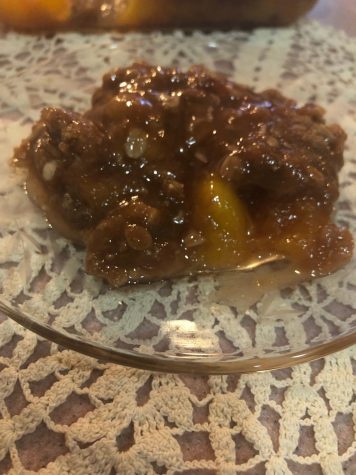 ¼ cup packed brown sugar
3 tbsp. all purpose flour
1 tsp lemon juice
½ tsp grated lemon zest
½ tsp ground cinnamon
Topping
1 cup all purpose flour
1 cup sugar
1 tsp baking powder
¼ tsp salt
¼ tsp ground nutmeg
1 large egg (lightly whisked)
½ butter, melted and cooled
Directions:
Preheat the oven to 375°. Put peaches in a greased pan, ovenproof. In a small bowl combine brown sugar, flour, lemon juice, zest, and cinnamon. Sprinkle over the peaches.
 Combine flour, sugar, baking powder, salt and nutmeg. Stir in egg until mixture turns into crumbs. Sprinkle over the peaches. Pour batter over the topping.
 Bake for 35-40 minutes.
 Let cool and enjoy. Add ice cream if wanted.
Albondigas- A Savory Meatball Soup
Of course, fall is not only meant for just sweets. It can also be the perfect time to enjoy a warm, delicious, savory soup, especially when you can eat it while snuggling under a blanket! This recipe for albondigas, which is a traditional Mexican dish, is by Olivia Pagan, mother of Autumn Pagan, a freshman at MECA.
Meatballs:
1 pound of ground beef
1 pound of ground turkey
1-2 eggs
1/4 cup of milk
1 cup (or less) of breadcrumbs

Fresh albondigas to keep you cozy. (Image by Autumn Pagan)

Salt

Pepper

Minced onion
Garlic powder
Cumin
Basil
Oregano
Vegetables:
4-5 carrots peeled and cut into thirds
2-3 sticks of celery cut into fourths
8-10 potatoes peeled and cut in half (depending on the size, they may need to be cut into quarters)
½ of a cabbage cut
1 Italian squash sliced
1 green squash sliced
1 can of whole tomatoes
Broth:
8 cups of beef broth
10 cups of water
Directions:
Mix ground beef, turkey, eggs, milk, breadcrumbs, and spices into a bowl and use your hands to form into rounds.
Cut your vegetables.
Add your water and beef broth into a pot and let simmer.
Once simmered, add all vegetables except for the cabbage and squash and add a dash of salt, pepper, cumin, basil, and oregano. Add the can of whole tomatoes.
Once it starts to boil, add the meatballs and reduce heat.
After 30 minutes, add the squash and cabbage.
Once another 30 minutes passes, turn off the heat and wait 5-10 minutes.
Serve and enjoy! (optional: add white rice).
A Berry Delicious Cake
Another treat you can make that is perfect for the cool weather is a dump cake! Although the name may not sound very appealing, never judge a book by its cover. This recipe is by Rosemary Juarez, great-grandmother of Autumn Pagan.
Ingredients: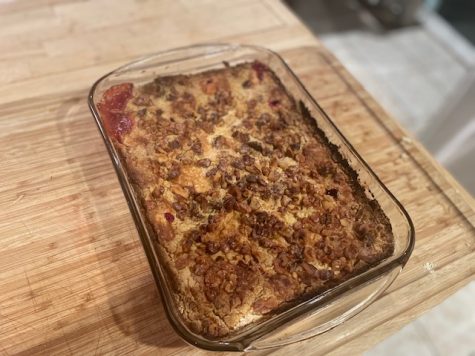 1 box cake mix (yellow or white)
1 can of crushed pineapple
1 can of cherries (or any berry pie filling)
1 package of crushed nuts (pecans or walnuts)
[1 to] 2 sticks of butter or margarine
Cool Whip®
Directions:
Preheat the oven to 375°.
Use a loaf pan [or any big pan] and grease it well.
Spread pie filling evenly on the bottom of the pan.
Add pineapple and spread evenly.
Pour cake mix on top evenly. Do not mix!
Spread nuts evenly.
Cut butter into small pieces and sprinkle all over the top.
Bake in the oven for 45 minutes to one hour.
Let cool.
Serve with Cool Whip® and enjoy!
Boo-tiful Cookies
Boo! Halloween is just around the corner and a great way to celebrate is to stir up some yummy treats to share with your friends and family. And what's scarier than these spider peanut butter cookies? The recipe below is by Mercedes Hernandez.
Ingredients:
1 cup peanut butter, smooth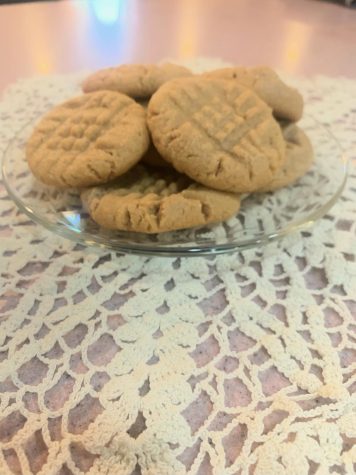 1 cup granulated sugar
1 egg
1 tsp baking soda
Reese's Peanut Butter Cups
Edible eyes
Directions:
Preheat the oven to 350°.
Add peanut butter, sugar, egg and baking soda. Mix thoroughly.
Roll balls of dough. Place them onto the baking sheet. Lightly press down with a fork to make indentation for your peanut butter cup. Add edible eyes onto peanut butter cups.
Place in the oven for 10-12 minutes.
Enjoy!
Whether you make these treats for your family, friends, or even just for yourself, these recipes are a perfect way to get you in the mood for fall. Even if fall may not be one of your favorite seasons, you can't deny the multitude of delicious foods and treats that are made throughout it!
View Comments (3)
Donate to The Academy Chronicle
Your donation will support the student journalists of Mt. SAC Early College Academy. Your contribution will allow us to purchase equipment and cover our annual website hosting costs.
About the Contributors
Sofia Hernandez, Staff Writer
Sofia Hernandez is a staff writer for The Academy Chronicle. She is a freshman and this is her first year in journalism. Sofia enjoys painting, skateboarding,...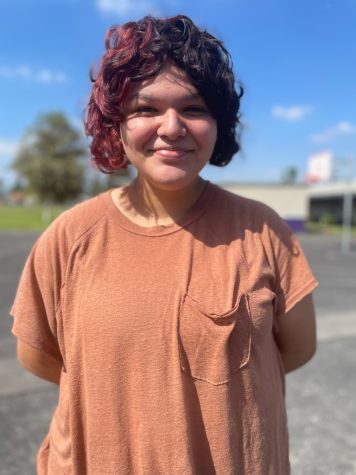 Autumn Pagan, Staff Writer
Autumn Pagan is a freshman Staff Writer for Mt SAC Early College Academy and this is her first year in Journalism. She is a member of various clubs like...