What To Do Over Summer Break
The summer heat makes its way to West Covina's schools as the school year ends and summer break starts. Photo taken by Jolene Tang.Summer is long, and your to-do list probably isn't any longer. Go out into the world and touch some grass! Explore new things! Here are 10 things to do over your sweaty summer break.
Read books
Gotta' keep that comprehension up when school's not around! There's tons of books to read and explore. Don't give up after just one book! Some popular recommendations are The Inheritance Games by Jennifer Lynn Barnes, Tell Me Three Things Julie Buxbaum, or The Sun is Also a Star by Nicola Yoon.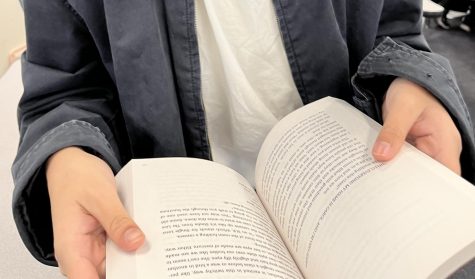 Head to the Beach
Summer is perfect for a trip to the beach. At Manhattan Beach, you can take your friends along shopping districts and beach volleyball courts. Ms. Bell recommends checking out Scotty's on the Strand in neighboring Hermosa Beach. Another option is Huntington beach with their long pier, surf shops and restaurants.
Summer Classes
Learning doesn't stop with the school year! Going to summer school is a great way to avoid the sluggish start of the next year. Attending summer school doesn't just have to be general education classes; some schools offer hobby-oriented programs like music classes, acting classes, and even lessons for fencing. And don't forget about Camp Timberwolf, being offered five Fridays over summer for MECA students exclusively! Sign up here! 
Here's some available art-orientated summer classes that span from five weeks to one week:
https://issuu.com/weareocsa/docs/csarts_academy_summer_2022_brochure_of_classes_fin?fr=sNzc1ODQ3Njc1MTM 
Amusement Parks
Amusement parks are the first thoughts that come to mind when someone says, "summer." The bustling atmosphere and the $10 bottled water add up to having a great day with friends or family. 
Pick up a new hobby
With 2 months full of free time, exploring your interests is a great way to spend it. Surround yourself with new hobbies and discover something new about yourself. Hobbies you can try out for size are martial arts, writing, sewing, or even learning a new instrument.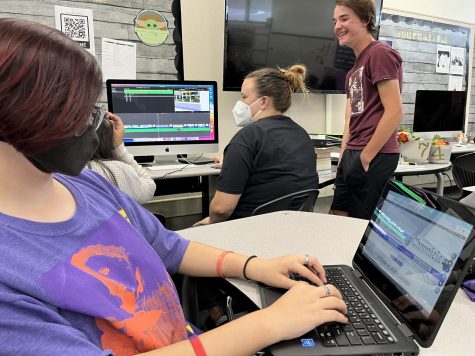 Try a new series or movie
A ton of new shows and movies are getting ready for release in the summer. With the second half of Stranger Things Season 4 coming this July, many will be busy binge watching it. Other high demand releases are The Summer I Turned Pretty on Prime Video, Thor: Love and Thunder in theaters, and Minions: The Rise of Gru in theaters.
Visit a new city
Not many people get to get out of their neighborhoods during the school year. Take the opportunity to visit a new city! Downton LA is full of different cultures and places to explore. Little Tokyo has beautiful architecture and it's a hotspot for foodies. Try the Japanese cuisine and shop around for clothes, trinkets and even groceries! 
With the school year coming to an end, hopefully this helped you fill your summer calendar with fun and entertaining activities.