A Guide to DKB's Concert
With their first U.S. tour, K-Pop boy group DKB (다크비) is making their presence known in the K-Pop community. The group will be visiting cities such as New York, Chicago, Atlanta, Dallas, Denver, and Los Angeles! They will be performing at the Wilshire Ebell Theatre in Los Angeles on Sunday, June 19, 2022.
"When I saw that DKB were going to have a U.S Tour, I had just woken up from my sleep so I was in disbelief," says Adri or @LUNETEEZ on Twitter. "I didn't think it was real because I was quite literally still half asleep. To be honest I still feel like I'm half asleep. It just feels so surreal."
The news of the sudden tour shocked DKB's fans, otherwise known as BB. In the K-Pop industry, small entertainment companies often do not have enough money to send their groups on tour. This is due to the industry's complex ways for artists to make it big. If someone were to debut in one of the more well-known companies, it is often that their debut song is to reach the top of the music charts. In contrast, it is hard for smaller companies' artists to make it to the Top 100 charts. Entertainment companies such as Brave Entertainment apply to this.
DKB is a nine-member boy group under Brave Entertainment. The group comprises Teo, GK, Heechan, Lune, Junseo, Yuku, and Harry June, with leaders E-Chan and D1. DKB debuted on February 3, 2020, with their EP album "Youth" with the title track "Sorry Mama." In 2020 at the Soribada Awards, they won the "Next Artist Award" alongside solo artist AleXa. In 2021 they won the "Focus Singer Award" at the Asia Artist Awards (AAA) alongside Kingdom and BLITZERS.
"There is something special about DKB when it comes to performance. Whenever they have the chance to perform, whether it is on music shows or just on a short segment of an interview or a show, they always give their 100%," says @BB_chocopie on Twitter. "It is so evident and so powerful. They do not waste any second to showcase their incredible abilities. As a fan of multiple K-pop groups, I can confirm that not all groups are like this."
With nearly 100 groups debuting each year, it can be hard to gain popularity and stand out. According to many BBs, including Monday or @HeeChansFriday on Twitter, the thing that makes DKB stand out is the group's individuality and unique abilities. "How many other groups have a DJ and Acrobatic line?" asked @HeeChansFriday. "I also super strongly believe they stand out as dancers. Multiple times it's been brought up outside of BB how fantastic of dancers DKB is."
With DKB's vast discography and cover list, fans have been speculating what songs the group will be performing. "I really hope to see some sort of unit stage or solo stage! Just so they are able to showcase and highlight their own talent," says Adri. "It would be nice to be able to fully pay attention to one or two members at a time and fully admire their own talent."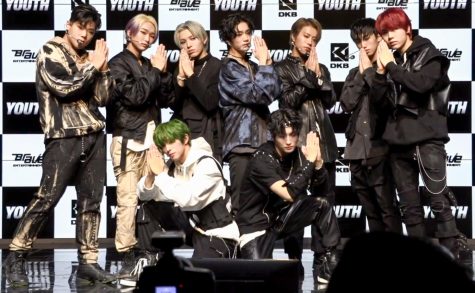 Fans like 티 or @CallMeT____ on Twitter, and Xia Coronel, said they would like to see the members doing solo stages. They hope to see Teo cover Sam Smith's "To Die For'' and GK's cover of Marteen's "Sriracha" as they were famous covers amongst BBs. Fans would also like to see self-choreographed dances for the members to showcase their skills.
DKB, like many 4th generation groups, debuted during the pandemic. Therefore the group has had limited opportunities to perform in front of an audience. There have been a few instances where the groups have performed in front of a live audience. The majority of those performances were at fan events. "I think this tour will give them more experience as live performers," says Jessie, @rrana_783. "I also think it will help get their name out there as a touring group who have enough fans to sell out tickets."
"When I heard the news of the tour I felt so happy," exclaims @BB_chocopie. "DKB is a performance-based group and knowing that soon they will finally have a chance to perform in front of BBs after such a long time makes me so happy!"
But the question now is, where do we purchase concert tickets? And what type of tickets can I get?
You can go to kpoptickets.com and click on the DKB tab at the top, and purchase tickets there!
At the moment, only T3 and T4 tickets are available for purchase. T3 and T4 ticket holders will only be granted concert admission. In comparison, VVIP ticket holders will receive a free poster, VVIP badge, lanyard, free entry to the premium section, and concert admission. They will also be able to experience a hi-touch, group photo, and fansign. VIP ticket holders will get a group photo, hi-touch experience, badge, lanyard, and concert admission.
Fansign is an event where fans can get up close and personal with their idols. At a fansign, there are usually around 150 people in attendance, but due to COVID restrictions, the number varies. At the fansign, the fans that got into the event will be seated in numbers. Once the fans are all seated, the idols will come and chat with fans, then invite them onto the stage. Usually, fans will line up on one side of the stage and are allowed one to two minutes with each member. Fans often ask the idols questions or conversate with them until it's time to move on to the next member.
But T3 and T4 ticket holders can also purchase SNAPSHOT photos with the members.
The SNAPSHOT photos, or Pick-A-Pose photos, are when any ticket holder can take a one-on-one polaroid photo with a member of the group. If you purchase the Pick-A-Pose photo, it will occur after the concert. Once it is your turn, you will tell the photographer which pose(s) you would like to do with the artist, and the photographer will take the photo. Check Studio Pav's Instagram or Twitter to see all the poses available for each member.
Note: You are not allowed to make up your own pose; you must choose one of the poses provided. It is also crucial that you do not touch the artist. If you bought multiple photos with different members, you will return to the back of the line and continue the process until you no longer have any tickets.
For more information, follow Studio Pav on Twitter or Instagram.
Leave a Comment
Donate to The Academy Chronicle
Your donation will support the student journalists of Mt. SAC Early College Academy. Your contribution will allow us to purchase equipment and cover our annual website hosting costs.
About the Contributor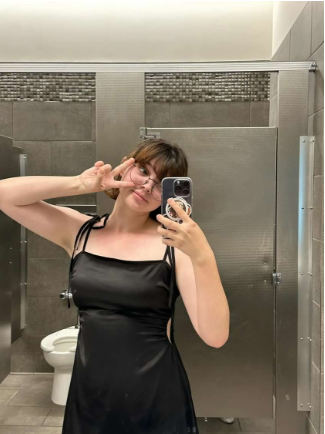 Annika Wotherspoon, Co-Editor in Chief
Annika Wotherspoon is currently a junior at Mt. SAC ECA and is currently in her third year on The Academy Chronicle staff, this year as Co-Editor in Chief....