MECA: 4 Year Retrospective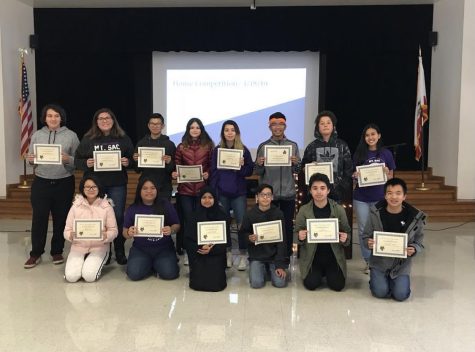 Mt. SAC Early College Academy first opened its doors in August of 2018 and has come a long way since. Not many of these attending students know the history of their school, from humble beginnings as a tightly-woven community of 58 students to a bustling group of 300 students today.
"
"There's more of a community here now because it's hard to have a community with 58 students, the numbers really helped make it feel like more of a high school environment."
— Senior Anisa Oza
"I was offered jobs at two different places, but I liked the idea of starting a new school and being a part of a foundation for it to grow in the years to come," explained Ms. Hoffman, an art and ceramics teacher.
The prospect of a new school, which was abnormal in the sense that it simultaneously offered college and high school classes, was enticing to incoming teachers and staff who would build the foundation of the school for years to come.
"We had to talk a lot about mission statements, school philosophy, our school values, grading policies, disciplinary policies," Ms. Banh, a biology and chemistry teacher, explained, "There's all of this stuff that goes into getting a school off the ground, a lot of it in part is decided by the administrators and the teachers are able to give input where it is applicable."
Some of the school traditions that students today are familiar with were determined in the first year of the school starting. The idea of Houses, the school's mascot of a timber wolf and the school colors were created by Ms. Leuthold, the principal at the time.
"Houses were a thing when the school started, it was something that our principal at the time had decided to do and we went along with it, the freshmen were sorted into their houses and it's continued since then," explained Ms. Banh, "It's just something that's a part of our school."
The selection of the high school classes in the first year was small and limited, only having English I, Biology, Math I, Math II, Physical Education I, College Career Readiness, Spanish I, Yearbook, Journalism and Art I. Classes since then have grown, with Art I being a prime example.
"We started only with Art I, that first year, and in four years we've gone from just Art I to Art II, Art III, Art IV and Ceramics," explained Ms. Hoffman.
Whether figuring out the gist of teaching properly or figuring out how to teach the subject matter in a way students can better understand it, teachers themselves have grown throughout the four years of teaching.
"In the four years, you learn how to better structure your classroom, you learn what kind of classroom environment you want to have, classroom management skills," explains Ms. Banh, "You learn how to organize your lesson plans more better and you definitely learn to separate work from your personal life and have a little bit of a balance, so it is a lot of growth just in the first year of teaching."
"
I went from knowing every face I saw, to now there's people I see walking down the hallways and I'm like, 'Wow, I've never met you before and haven't heard your story yet.'"
— Senior Angelina Martinez
Throughout the last four years of adolescence and the transition into becoming young adults, there is no doubt that the graduating students have also grown since their first year.
"Instead of an academic experience that I was getting from school, I also learned to take that weight off my shoulders and know people around me, not necessarily to just prioritize my academics, which of course are important," stated Senior Angelina Martinez, "But also to prioritize my families and also prioritize my friendships as well." 
As MECA continues to grow, it is important to look back at the beginnings of the school and see how far it has progressed from the first days all the way to the present.
"Everything that we've built, it's starting to build off more and more," Angelina added, "just seeing what people are doing on the campus, the lowerclassmen, that's been a really awesome experience because they're bringing in a new aspect of creativity that we never had."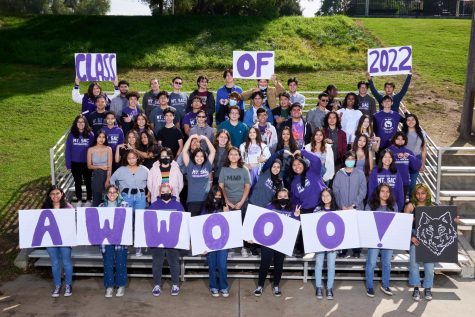 The Senior Panorama photos will be available to students in the yearbook, which will come out May 20th.