Wrestlemania: The Showcase of the Immortals
WWE Hall of Famer Shawn Michaels once said, "WrestleMania is the time of the year where careers are made or broken."
I've grown up watching these wrestlers on TV; I've watched careers flourish and others end quickly. I've seen Daniel Bryan compete in multiple matches at WrestleMania 30 against Batista and Randy Orton to become the new WWE World Heavyweight Champion.
WrestleMania is known for being "The Grandest Stage of Them All," the event features WWE Hall of Famers and Legends, and celebrities. As well as the majority of WWE's roster, competing in a variety of matches.
"WrestleMania is something I never miss," says Mr. Cordero, World History and Spanish 1 teacher at Mt. Sac ECA. He explains that throughout his 20+ years of watching wrestling, WrestleMania has been an iconic and memorable event.
One of the most memorable moments was at WrestleMania 30, Brock Lesnar vs. The Undertaker. I remember it being  my birthday and I was watching the match intensely. The Undertaker had a streak of 21 wins at WrestleMania, and I had no doubt in my mind that it was going to turn 22 very soon. But to my, and many others fans' surprise, it stayed at 21.
Another was at WrestleMania 24 when Shawn Michaels fought against Ric Flair. The match was highly emotional towards the end. Before pinning Ric for the win, Shawn mouthed, "I love you" at him. Then he performed  his 'Sweet Chin Music' finisher, which ended Ric Flair's in-ring career. I remember rewatching the match when I was older and shedding tears. Both Shawn and Ric have had incredible careers and have changed how pro-wrestling is viewed. 
History of WrestleMania
WrestleMania dates back to 1985. WWE created the idea to ensure that the world had its eyes on the company. The first-ever main event featured WWE Champion Hulk Hogan teaming with Mr. T against "Rowdy" Roddy Piper and Paul "Mr. Wonderful" Orndorff which has turned WrestleMania into the must-see moneymaker it is today.
2022 marks the 38th edition of WrestleMania. The WWE hosted the two-day event in Arlington, Texas, at AT&T Stadium. Many fans like Mr. Cordero were excited; he explains that he was the most excited about the title unification match between Brock Lesnar and Roman Reigns, two of the biggest WWE wrestlers in modern day wrestling.
In recent years, fans of the company have turned away from the WWE due to the booking of their wrestlers. "Vince is the head of WWE and has all final say in matches and stuff. So it is Vince using recycling old storylines," says Mr. Cordero. "The fans know about it and have an issue with it. I think that is why many fans prefer watching AEW."
AEW, or All Elite Wrestling, is a top competitor of the WWE.
Compared to the WWE, AEW features a more gruesome style of wrestling. AEW emphasizes the competitive sports side of wrestling rather than the entertainment factor.
AEW is often referred to as the modern-day WCW. Over two decades ago, the WWE was a part of the now-famous "Monday Night War." WWE competed with other wrestling promotions WCW, or World Championship Wrestling. The two companies battled each other for supremacy in the wrestling industry. From 1995 to 2001, the two promotions fought fiercely; in the end, WWE reigned supreme.
However, in 2008, WWE's rating went down, this was due to WWE's decision to go PG. Since their decision, the general tone of WWE's show is family-friendly, which means that the violence is toned down and explicit imagery is nonexistent.
Many former fans noted that once WWE completely changed the tone of its product, they lost interest. This is because WWE cannot uphold those product standards. After all, they are used to all of the adult-oriented themes, swearing, excessive violence, and blood.
Nevertheless, as of WrestleMania 38, many fans are tuning into WWE. The reason is that former executive vice president and founding member of AEW, Cody Rhodes, made his return to the WWE Ring. Rhodes started his wrestling career in 2006 with the promotion Ohio Valley Wrestling (OVW). He later joined WWE for his first run in 2007.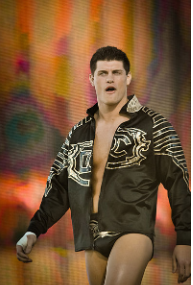 "He was in WWE but was known as a top mid-carder, meaning that he was never made for main events," commented Mr. Cordero, "So when he left the first time, it made sense."
AEW allows wrestlers to shine and explore different characters compared to the WWE. When looking at WWE booking, the same five people have been staying on the main card for the past few years. An example of this is WWE wrestler Roman Reigns. In 2014, he was given an automatic push when he started his solo wrestling career. For the past eight years, he has main evented WrestleMania five times. He also had multiple reigns as WWE Champion and WWE World Heavyweight Champion.
At WrestleMania 38, Roman was in a title unification match for the WWE Championship and WWE Universal Championship, in which he won therefore making him a double-title holder.
WWE wrestlers such as Charlotte Flair, Brock Lesnar, John Cena, Seth Rollins, and Randy Orton have had the spotlight and main-title opportunities competing on the main roster. WWE has many outstanding wrestlers signed, but it is possible they will not have a title under their name because of some veteran wrestlers.
An example of this is the case of Randy Orton and Kofi Kingston.
In 2014, WWE veteran Randy Orton was in a match against Kofi Kingston. Kofi accidentally botched a move during the match, which made Randy extremely angry. When the match was finished, and the two returned to the backstage area, Randy talked to management. Randy ensured that Kofi would not be receiving a push any time soon. For the next decade, Kofi was not in the main title picture. And over his 11-year career with the WWE, he only held the WWE World Championship once.
In contrast, with each new member signing with AEW, wrestlers are allowed to show off their skills and earn opportunities to compete for a title. In AEW, there is no such thing as a booker. For context, a booker is a wrestler who constantly loses to make other wrestlers seem better. Wrestlers are also allowed to create their characters and collaborate to create storylines.
"But the issue with AEW is that they give their wrestlers a lot of creative control. So the wrestlers can complain and not perform. With Cody, he wanted more of a decision-making role because he did not get that. He got into some beef with the owner, Tony Khan, and just left."
After he departed from AEW, he announced that he signed with WWE. Wrestling fans speculated when he would make his in-ring return.
"When WWE was promoting the matches for WrestleMania, one of the matches was Seth 'Freakin' Rollins against an unknown person," says WWE fan Anelka Wotherspoon, "In a promo, it was revealed that Vince would decide who would face Seth. Everyone had heard about Cody, so the majority figured Cody would be the one competing."
Is wrestling real?
It is a question that is often asked and debated. In the WWE, from the promos to the storylines majority of it is heavily scripted. If someone goes off-script, they are reprimanded by WWE officials backstage. There are very few instances in which they would not get in trouble. Sometimes injuries are even scripted, but they are instances in which a wrestler does get injured for reals.
Even though wrestlers are trained to perform in ways that will help reduce the number of injuries, they are still injury-bound.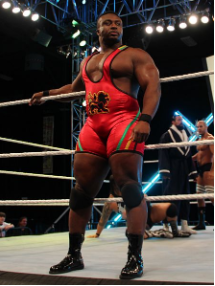 A wrestler often will obtain an injury that will leave them in recovery for months. Over their careers, there is a constant risk that they will experience brain damage, paralysis, or even death. Concussions and spinal injuries are some of the most severe injuries that a wrestler will experience.
Big E, or Ettore Ewen, recently suffered non-displacement fractures of his C1 and C6 vertebrae, but his injuries did not damage his spinal cord. According to CBS News, the injury occurred after landing on the crown of his head when taking a belly-to-belly suplex. "Big E did not fully rotate to his back and instead took the bump square on the top of his head," writes Shakiel Mahjouri of CBS News, "Big E appeared to be injured and laid motionless after landing on the ground. Commentator Michael Cole noted that medical personnel were attending to the members of New Day."
He posted a video of himself in a hospital bed on Big E's Twitter. "I can't thank all of you beautiful people enough for your concern and your messages; it's very heartwarming," Big E said, "I can move all of my digits [fingers], you see that that's nice. That's always a good thing. Strength feels fine, but unfortunately, right now, they tell me my neck is broken. I'll be alright; I'll be good, don't worry."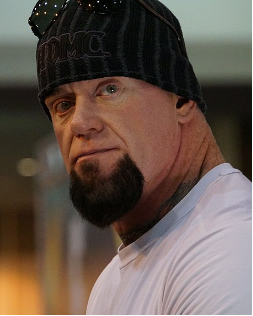 The Hall Of Fame event is an event for the history books. It is an event where former and active members of the WWE come together to celebrate the careers of influential wrestlers. Moreover, this year, wrestlers like The Steiner Brothers, the late Vader, and Sharmell claimed their spots in the Hall Of Fame. However, the focus of this year's inductees was the Undertaker.
The Undertaker is one of the most iconic wrestlers to set foot in the squared circle. Throughout his 30-year career, he has won multiple titles, including the WWE Championships, World Heavyweight Championship, the Hardcore Championship, and the World Tag Team Championship. He has worked with icons such as Kane, Dwayne "The Rock" Johnson, John Cena, Brock Lesnar, and Stone Cold Steve Austin.
In an interview with CBS Sports, the man behind the character, Mark Calaway, expresses how he is honored to be inducted. "I'm excited to be able to share some things with the fans who have been with me all these years," Mark tells CBS Sports.
Even though the man behind the character of The Undertaker has hung up his wrestling boots, he is not the only icon to retire.
Triple H, or Paul Levesque, has been a part of the WWE since 1995, making 2022 his 27th year under the company. He is a 14-time WWE World Champion, often referred to as "The King of Kings" by WWE talent. He was a part of legendary factions like DX, Evolution, and The Authority. He has won nearly every major WWE championship, two Royal Rumble victories, and the King of the Ring crown during his nearly three-decade career.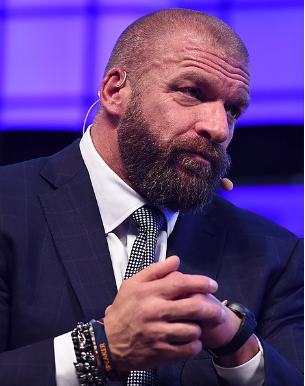 In an interview with ESPN's Stephen A. Smith, his retirement is due to suffering a cardiac event last year. Initially, he suffered from pneumonia and began to cough up blood. Doctors informed him to go to the emergency room immediately as he was experiencing heart failure. It turns out that doctors found fluid near his heart and lungs. "For me, as far as in-ring … I'm done," Triple H told Smith, "I won't, no, I would never wrestle again."
"I felt that it was the right choice and time," noted Mr. Cordero, "Wrestlemania is the biggest wrestling event of the year, and this year they had a crowd of over 70,000 in attendance. So it felt like the right time to announce his official retirement and say goodbye to wrestling in a big way. I think the people chanted, 'Thank you, Triple H!' That was the right moment."
Triple H will solely focus on his role as executive producer of NXT and executive vice president for Global Talent Strategy & Development of WWE.
Shad Gaspard was another wrestler honored at the Hall Of Fame ceremony.
During the event, Gaspard received the Warrior Award. WWE launched the Warrior Award to honor those who have demonstrated "unwavering strength and perseverance and who lives life with the courage and compassion that embodies the indomitable spirit of The Ultimate Warrior." (WWE) Shad received this award because he passed away while saving his son.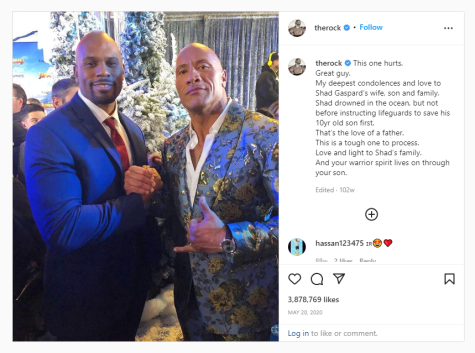 Shad and his son went missing at Venice beach. In a statement by the Los Angeles Police Department, it was said that Gaspard and his son were caught in a riptide, and rescue teams attempted a rescue. Nevertheless, Gaspard stated, "Save my son."
The last time Gaspard was seen was by Chief Ken Haskett of the fire department's lifeguard section. In an interview, he stated, "he got pushed back down under a wave, and that's the last he's been seen."
After his body was found and identified, many former co-workers went to social media to express their condolences.
In the Hall Of Fame inductions and WrestleMania events, fans have experienced a lot. Fans have seen wrestlers end their careers, return beloved wrestlers, and share a hero's legacy. 2022 will no doubt impact how the WWE is viewed and how the future of pro-wrestling will change because of the legacies of those before them.
View Comments (1)
Donate to The Academy Chronicle
Your donation will support the student journalists of Mt. SAC Early College Academy. Your contribution will allow us to purchase equipment and cover our annual website hosting costs.
About the Contributor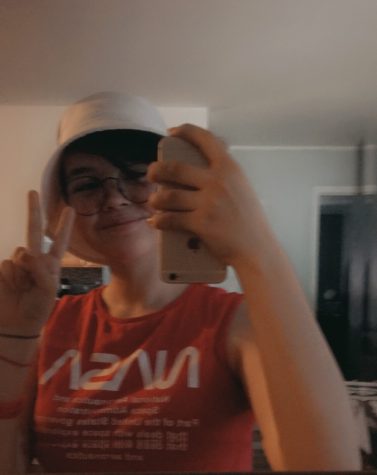 Annika Wotherspoon, Associate Editor of Broadcast
Annika Wotherspoon is currently a sophomore at Mt. SAC ECA and is currently in her second year on The Academy Chronicle staff, this year as the Associate...