Behind the Scenes of COVID-19: 2-Years Later
March 19, 2022, will mark two years since Gov. Gavin Newsom announced a stay-at-home order for California after concern over the spread of COVID-19. Since then, medical frontline workers around the world have been working tirelessly to defeat the battle of the invisible enemy and treat those who have fallen sick to it.
Garden View Post-Acute Rehab in Baldwin Park is one of the thousand medical facilities fighting the Coronavirus and their ever evolving variants first-hand.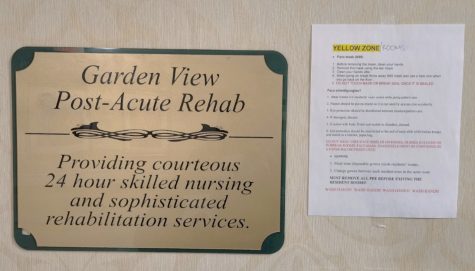 The recent Omicron variant has caused L.A. County's highest surge of COVID-19 infecting over 45,000 L.A County residents in one day. Though this is the highest number of cases L.A. County has experienced so far, the average death rate is lower than the first COVID-19 surge in late 2020 to early 2021. 
Dr. Rodolfo Perez explains that the Omicron variant is easily transmittable but the effects are not as severe as the Delta variant. He also believes that the vaccine is contributing to the milder symptoms and the shorter recovery time people are experiencing. 
With the evolving COVID-19 variants, the staff at Garden View have also evolved over this 2-year journey and taken up new responsibilities. 
Apart from being the head of Central Supply, Adrian Racpan is also responsible for creating strategic plans with the board and the staff to plan, track, and contain any COVID-19 situation that may arise.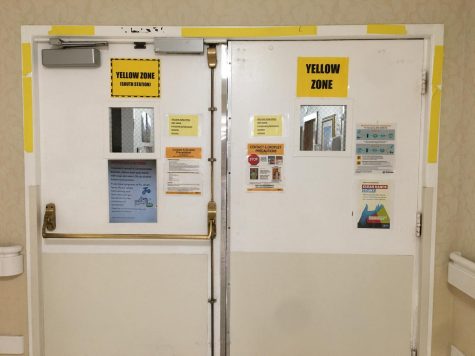 Racpan describes how he believes that as health care workers and a facility, they are more prepared for COVID-19 situations that may arise."We are more knowledgeable in the sense of anticipating what we can expect," he says. "It's broken down the stigma and the stereotypes we may have had before," he adds. 
Along with the stereotypes around COVID-19 being broken, Racpan also believes that people  view the pandemic differently now than from how they viewed it from before. 
"In the past people before were so afraid of it and people were thinking, 'Oh my God I got COVID' as opposed to today people get covid and it's 'OK, it's just- it's COVID," he said.
Staff at Garden View Post-Acute Rehab are also noticing that those that were infected with COVID-19 in the past are getting infected again.
However, despite the overwhelming number of cases that L.A County has received, Dr. Perez clarifies that it is extremely difficult to predict the long-term effects of each variant.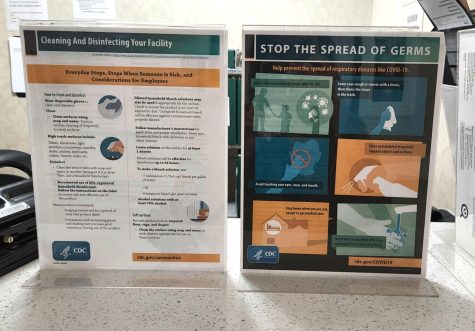 While it is unclear what the long-term effects of COVID-19 are, the frontline workers of the pandemic have already felt how the pandemic has affected them. From the physical stress to the emotional turbulence they have felt, they have seen the toll COVID-19 takes on themselves and others. 
Kamille Trance, a Registered Nurse at Garden View Post-Acute Rehab, explains how it is "hard to see them, you know, in that situation when one day they are talking to you, conversing with you and the next thing, you know, you're resuscitating them."
Experiences similar to these have taught the staff at Garden View Post-Acute Rehab and many others to value the things that they might have taken for granted before the pandemic. 
Along with patients Trance has lost along this 2-year journey, she has also lost her own loved ones. With that she learned to spend quality time with her family more often, "because you never know when the next  outbreak is." 
Spending more time with family is a common theme between people who have seen the effects of COVID-19 first-hand; possibly because they witness the pain that many who have been infected with the virus go through and how it affects their family. 
Racpan wishes to celebrate with family without restrictions. "I had a family member die," he explains, "and the first thing out of their mouth was, 'Are you vaccinated?' cause of the funeral." Expressing his frustration he says, "That's not the question I want to be asking when we get together."
However, under all the hardship and adversity the virus has brought, it has also resulted in many positive outcomes. 
Trevor Lords is the administrator of Garden View Post-Acute Rehab. He is responsible for running the day-to-day operations of the facility. 
Lords describes, "In difficult situations you find out who's really with you, you know staffing wise." He further explains that it separates the people that "are just there for a paycheck as opposed to people that really care about their jobs."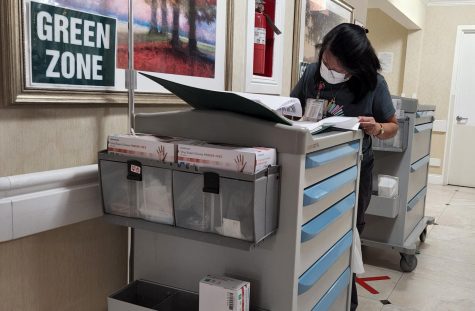 At their peak, Garden View Post-Acute Rehab handled 17 positive cases of COVID-19 at once. However, this didn't deter the industrious and compassionate staff that are determined to help stop the spread of COVID-19. 
Once it is safe enough, Lords wishes to, "celebrate the staff that have been here everyday and the ones that really deserve the credit … doing something for them."
"
"[nurses]  should be celebrated and treated as heroes too and I hope that once we get through this too that they will be recognized." "
— Trevor Lords
With the recent updated mask mandates in L.A County, it seems that the staff at Garden View Post-Acute can soon decompress and celebrate themselves and (what seems to be) the start of the end of COVID-19.