VIP Experience – Blitzers Op-Ed
Rising K-pop group BLITZERS, formerly known as WUZO CIRCLE, kicked off their "CHECK-IN" U.S. tour in LA. The group performed at the El Rey Theater on Saturday, February 5, 2022.
The group will also be visiting the cities of San Francisco, Seattle, Atlanta, New York, and Chicago.
"I've been a blee since right after breathe again came out," said fan Vik Tabunshchyk. "It just popped up in my YouTube Recommended and I thought the thumbnail looked cool lol [sic] so I watched it and was immediately entranced by their dancing and all of go_u's parts."
BLITZERS is a 7-member boy group under WUZO Entertainment. The group debuted on May 12, 2021, with their EP album, 'CHECK-IN'. There are 7 active members and 7 former members. The current line up consists of Go_U, Juhan, Jinhwa, Sya, Chris, Lutan, and Wooju.
Their 10 song tracklist consists of songs like BLITZ, Raindrop, We Will Make a Mistake, and Forever In My Heart. Each member prepared special solo performances, with the youngest member, Wooju, covering Harry Styles' "Falling" at the LA concert. The group's performances stuck with fans.
Atlanta fan Audrey Borgatti stated, "Dream Pilot is probably the performance that sticks with me. But also, Bobbin. Their outfits and the stage presence was just fantastic. The vocals were awesome. Everything was just awesome. They put their all into that performance (same with the other performances)."
Ticket options include GA, or General Admission, and VIP. General Admission ticket holders will be able to experience the concert. While VIP ticket holders received a signed poster, key ring, VIP laminates, and a hi-touch.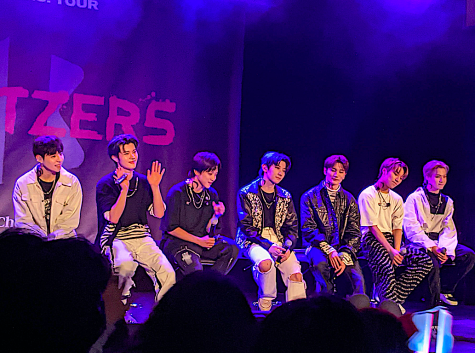 "I got a VIP ticket and honestly I was a little nervous about hi touch," said Vik Tabunshchyk, a VIP ticket holder. " I didn't even know what to say once I saw them because it was just so surreal to get to see them so up close. So I just thanked them and told them I really loved them and they all seemed so excited to meet blees. They were smiling so much to everyone. It was crazy cuz their whole personality shone through in the few seconds that I had with each of them"
Throughout their tour, BLITZERS has received a tremendous amount of love from BLEEs. But there have been moments in which other events have had the spotlight.
"I went to the concert as a chaperone for my child, so I don't know everything that is going on with them," said LA parent Odette Wotherspoon. "But my kid was telling me that BLITZERS went to another group's concert as special guests, and before the concert passed out flyers to the other group's fans."
News of BLITZERS handing out flyers at the ATEEZ concert made its way onto Twitter. ATEEZ fans expressed their disappointment to BLITZERS. Whilst other atinys defended BLITZERS stating that it's not the idols fault, but rather their company's fault. Other fans stated that if ATEEZ's company wasn't okay with the group's actions, they would've removed them from the venue. Audrey stated, "At the ATEEZ concert, I don't see an issue with them performing. I'm 100% sure KQ was alright with it. Otherwise, they would've stopped BLITZERS. So if KQ doesn't care and is fine with it, that's what matters."
Even with the rumors and controversies, BLEEs enjoyed the concert. "I would for sure go again if BLITZERS has another concert near me," said LA concert attendee Jasmine Ramirez. "Post concert depression has really been hitting. I hope one day they can come back to the U.S and perform the new songs they'll have for BLEE."
Leave a Comment
Donate to The Academy Chronicle
Your donation will support the student journalists of Mt. SAC Early College Academy. Your contribution will allow us to purchase equipment and cover our annual website hosting costs.
About the Contributor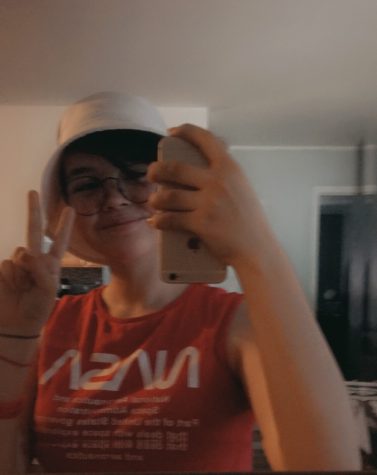 Annika Wotherspoon, Associate Editor of Broadcast
Annika Wotherspoon is currently a sophomore at Mt. SAC ECA and is currently in her second year on The Academy Chronicle staff, this year as the Associate...