ATEEZ Leaves Their Imprints In Atinys' Hearts!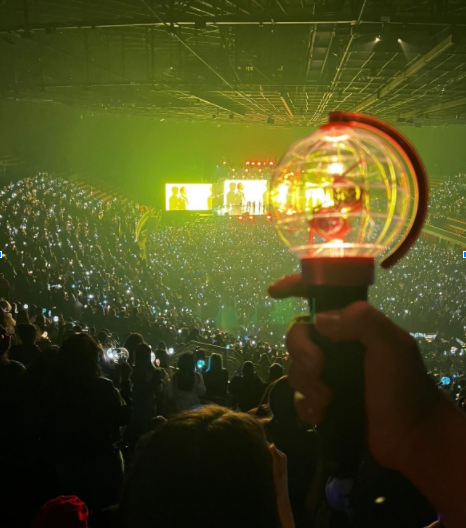 K-pop group ATEEZ recently took The Forum by storm with their newest tour titled "Fellowship: Beginning of the End". Starting in South Korea and ending in Los Angeles, ATEEZ performed tirelessly for their fans, Atinys. With 27 songs on the setlist, said Atinys had many things to say about the experience. 
"Personally I don't think the health and safety guidelines were up to par," said junior Marcus Minor, an attendee of the show. "I liked that the staff reminded everyone to keep their masks on above their nose to ensure everyone's safety, however they did not check negative covid tests/vaccination proof."
Attendees Cassie Meza, Brittany Ruvalcaba, and Triana Limon agreed, adding that although safety requirements weren't completely up to standards, Atinys kept their masks on the entire show, even while sweating and screaming.
All four Atinys expressed how the security guidelines were not up to standards, and the show was unorganized. From security barely checking tickets, to bunched up lines, many things overall could have went wrong.
As for the actual show, Atinys were very enthusiastic.
Meza and Limon both expressed how the most memorable song of the show for them was ATEEZ's song "Turbulence", the last song they performed.
"I felt so many different emotions hit me at once during it," Meza said. "Sadness, content, acceptance, joy, and even a sense of calm."
"This song is a special song for ATEEZ and Atiny." Limon added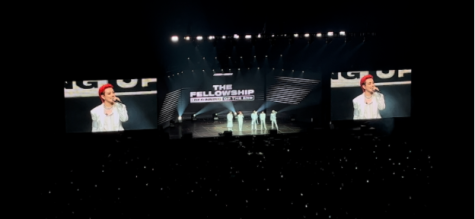 ATEEZ constantly expressed how grateful they were throughout the concert that fans sang along with them.
"Atiny knew the songs really well," Minor expressed enthusiastically. "There was not a song that they were not screaming for or excited for hearing. I almost always heard everyone singing all of the songs which was really enjoyable to me."
Most Atinys thought of merchandise prices as expensive and even overpriced, while others thought of it as reasonable.
To Ruvalcaba, Meza, and Limon, ATEEZ member Seonghwa stood out to them the most for various different reasons. From his stage presence, charisma, raw vocal ability, confidence, and extrovertism, Seonghwa stole Atiny's hearts!
"Their energy was out of this world," Meza enthusiastically expressed. "They are truly talented and throughout the entire show you could hear their raw, unfiltered voices, and they sounded just like the recordings. The fact that their voices were so steady all while dancing to intense choreography says a lot about how hard they work"
Minor added how ATEEZ always made the fans shout in excitement, and how they were always dancing along.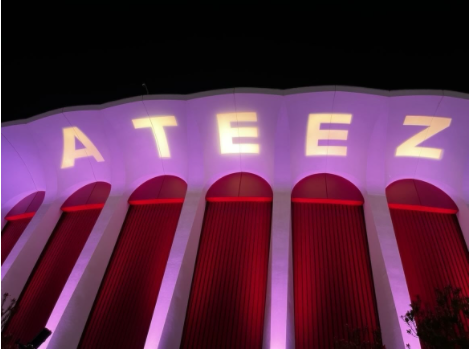 Overall, it seems as though ATEEZ left their imprints permanently in Los Angeles, either through their performance or just them as people.