Peer Leadership Presents Kindness Week
Peer Leadership, a class offered at Mt. SAC ECA, helps provide a sense of community within the school. According to Ms. Hoffman, advisor of Peer Leadership and MECA art teacher, peer leaders came up with the concept of kindness week, the challenges, ideas, and prizes.
Kindness Week began with free hot chocolate on a cold Tuesday morning. Wednesday offered a relaxing lunch activity of "Free Your Mind". The concept of "Free Your Mind" was created by none other than Ms. Hoffman! 
"The activity was meant to help students free their mind," Ms. Hoffman said. "To paint freely and to relax during lunch." 
Thursday offered a chance for students to compete in the Kindness Challenge. Peer leadership also gave out stickers with various encouraging messages to students around campus. Friday let students relax under the tree with a picnic.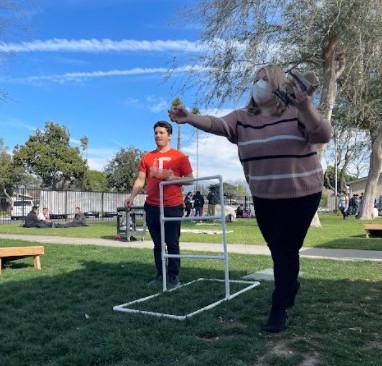 Ms. Hoffman added that the challenges were easy and different from the everyday routine. The challenge concept was from "The Great Kindness Challenge was to spread kindness awareness was created as a national school challenge. 
The houses competed for the free frozen otter pops. With Kappa and Sigma competing for the lead, Sigma won! Gerhard Lopez said, "I completed four challenges, but was honestly surprised. Glad we [Sigma] won't though!" Sigma was in the lead with 94 points. Kappa was 2nd, Delta was 3rd, Gamma was 4th!
"Wow it is just amazing," junior Eli Tate said. "Honestly we should have this every other week. It would be cool to have more weeks like this one. It would help students with their mental health to be kind to each other and it could lift the spirits of someone who needed it."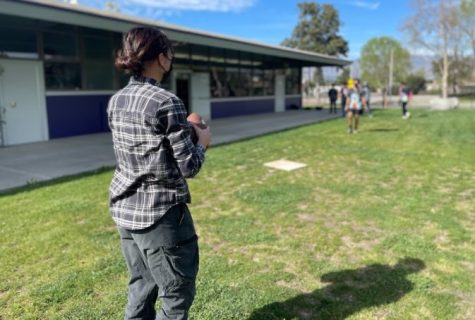 A week of activities such as this one often lightens students' moods. It is different from the everyday routine and aids their mental health.