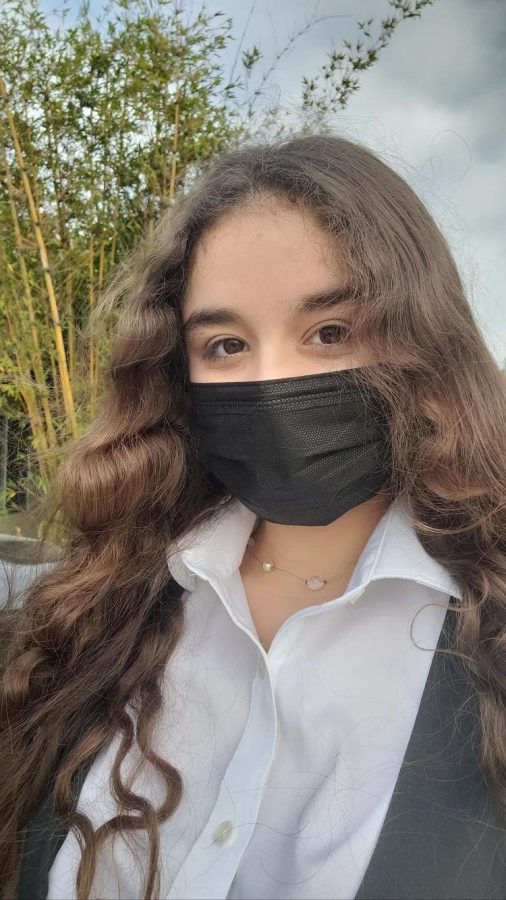 Image by Samantha Soto
Freshman Friday | Samantha Soto
A compassionate friend who is always nearby whenever needed. An advocate of self-love and appreciation. A student of Mt. SAC ECA whose presence carries the essence of what it means to be altruistic. These are just a few of the many lovely qualities of one Samantha Soto.
"Samantha is one of the kindest, most understanding people you could ever meet," said Samantha's friend, freshman Karen Sanchez, "They really know what to say to make you feel better if you're ever down."
Samantha Soto is someone that you can rely on whenever you need a shoulder to lean on, "I just want to bring happiness to people." She released, "I want to be someone that anybody can come to if they have a difficult time."
She's a sweet person who says her biggest fear is "not being able to care for the people I love". For now, it seems as though that fear won't come true anytime soon. Karen Sanchez assures that Samantha is truly attentive and "she really cares about people and always makes sure to put other people's feelings into consideration." 
It appears that freshman Audrey Spencer feels the same way since she expressed, "My favorite thing about them is their understanding, you could tell them anything and they'd somehow can get how you feel and give advice."
Giving compassion is something that Samantha is natural at, but not just to others, herself included. "I've always wondered and found new ways to grow, I just really love the concept of self-growth and healing"
Her Journey through self-understanding continues to progress as she learns more about herself and how she handles her emotions. "Breaking toxic cycles and recognizing my triggers and what brings certain emotions and feelings, it's not only taught me about myself but it's also gotten me very curious about others as well since your thoughts do create." She specified, "Instead of seeing the bad in people I can be more understanding while still setting healthy boundaries, I'm quite happy with this discovery. I don't let certain things affect my mood anymore"
"I learned that it's important to treat yourself as someone you love. I'm really proud of learning to heal myself," Samantha expressed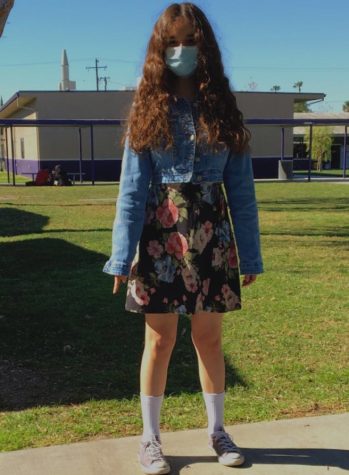 Speaking of love, Samantha's friend Audrey Spencer shared their thoughts on Samantha, "I love them! They're so kind and amazing. As soon as you're near them you get a sense of happiness and bubbliness that's contagious."
 "My favorite memory with them is when I first met them and invited them to sit with me at the benches. Our friendship was almost immediate. I knew then they were a great person to be around," Audrey further explained. 
Karen Sanchez also presented a favorite memory that she shared with Samantha, "we were in the middle of PE and she randomly did this funny dance move. It was really funny and we both laughed about it."
"My great memories are times I've spent with friends that I really care about," expressed Samantha.
"
I don't really go by a nickname but my friends like to call me 'Sammy Sam'"
— Samantha Soto
Freshman Giselle Martinez says that Samantha is "the kindest person I have ever met." If asked to name their favorite attribute of Samantha, most would agree with Giselle: "Their humor, kindness, personality, and fashion sense. I can't choose!" 
Samantha Soto is growing and learning more about herself every day while being beside her friends and living in content. "I just really like to romanticize life."
Donate to The Academy Chronicle