Are you i-Ready to Party?
Diagnostic and standardized testing has been a major discussion for school districts and students, here's Mt. SAC ECA's take on the newly introduced i-Ready test.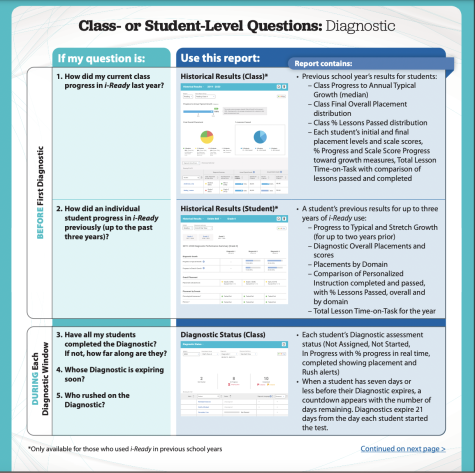 For 30 years, diagnostic testing has been the backbone of school funding and measuring students' success. MT. SAC ECA is no different. 
Upperclassmen and underclassmen alike have taken the i-Ready test, a lengthy diagnostic test that is used to set a baseline for student performance in reading comprehension and language.
With the implementation of the i-Ready test, English teachers are worried about how the loss of instructional time will affect students' performance in their classes. 
"Yes, it [the i-Ready diagnostic test] robs me of instructional hours," said English II and III teacher, Mrs. Berrong. In the past few years, students have taken the i-Ready twice in total, but this year, students have already taken the test twice and will still be expected to take it this semester on top of CAASPP and PSAT testing. For students at other secondary schools like West Covina and Edgewood, they may be subject to the i-Ready diagnostic test, IB/AP testing, SAT/ACT testing, and CAASPP testing.
"The district has doubled down on the amount of testing that we do [so] every time I give that test, I lose a minimum, minimum of two days' instruction," Ms. Berrong continued. "So, now we're taking a test whose results, many teachers don't think yields even accurate results to begin with." 
A diagnostic test is meant to be taken at the beginning of the year and the end of the year in order to measure student growth and give time for the students to learn. This year, however,  underclassmen had to take the diagnostic twice in one semester, a few weeks apart. The second was meant to be a "mid-year" assessment but was taken two months into the school year because the district wanted to see student results before CAASPP testing. 
"We don't believe it's fair to set a student up for failure," said Director of Student Services Dr. Marc Trovatore. "We want to make sure that that student has been prepared and equipped. So they are successful on any exam that they're required to take."
Some students would disagree.
"I don't think it helps me at all, I did worse on it [this year] than last time. I don't think it shows what I know, a lot of questions repeat and they're kind of easy so you kind of remember it and  you just fill in the blanks," said senior Adriana Sanabria, "and none of it is really interesting so you just kind of speed through the test."
Do you feel that the iReady Diagnostic has prepared you for the CAASPP and/or SAT?
Sorry, there was an error loading this poll.
While seniors at Mt. SAC ECA were required to take the test, seniors at Edgewood and West Covina High School were not. At other WCUSD sites, if a student is participating in the IB or AP Program they are not required to take the diagnostic, which raised some questions with Mt. SAC ECA seniors who were already taking a college-level Freshman Composition course. 
"I don't think any of the seniors took it," said Edgewood High School senior Aaron Tran. Instead, seniors took part in an informational meeting about senior events and activities.
According to the i-Ready website, "i‑Ready is a comprehensive assessment and instruction program that empowers educators with the resources they need to help all students succeed." But students are still left wondering how this test is supposed to benefit them when they only see the material twice a year and their results are never expanded on.

Dr. Trovatore called it a "work in progress," stating that the instructional component of the i-Ready diagnostic, which would give students personalized instructional activities, is not used at the high school level. The teachers are instead required to make the adjustments themselves.
"You're not learning during that time- you're getting assessed, which is great-but you're not getting new instruction and things like that," said Dr. Trovatore, "So how do you kind of balance all that out? That's what we're still looking at."
 With hundreds of students in the district taking English classes, it brings into consideration how educators are expected to individualize the learning experience. But the question students are asking is if the instructional time lost to this test is less important than the results of another diagnostic.
Leave a Comment
Donate to The Academy Chronicle
Your donation will support the student journalists of Mt. SAC Early College Academy. Your contribution will allow us to purchase equipment and cover our annual website hosting costs.
About the Contributors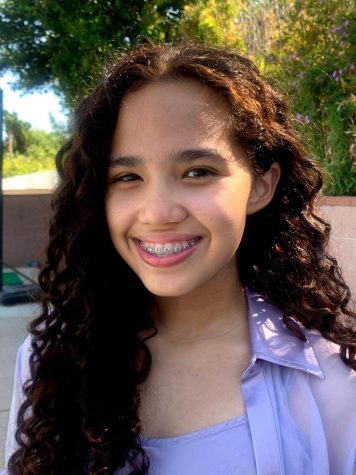 Payton Zarceno, Co-Editor
Payton Zarceno is a senior at Mt. SAC Early College Academy and is a founding member of The Academy Chronicle. She has been part of the Friends for Progress...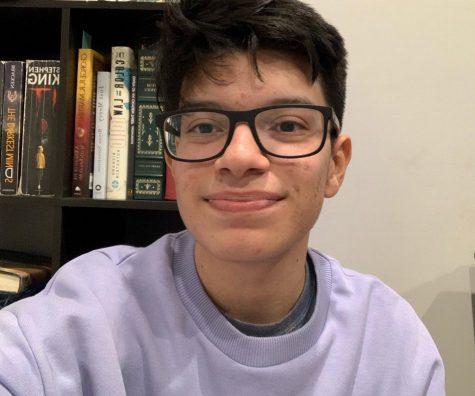 Jordan Alvarado, Copy Editor
Jordan Alvarado is in his senior year and this is his 2nd year on the Academy Chronicle staff. They are the secretary of the UNICEF club and are a part...