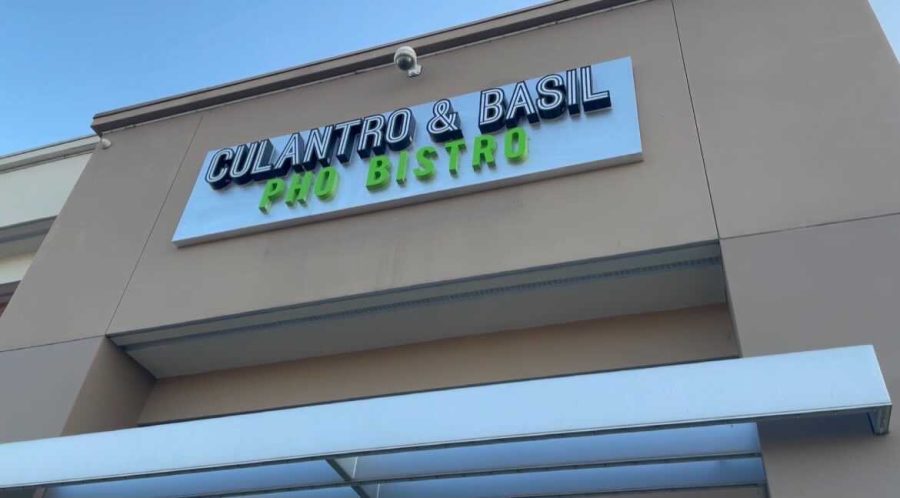 Image by Jolene Tang
It's Un-Pho-gettable: Culantro & Basil Pho Bistro
Calling all hungry students and staff!  Looking for a place to eat? Pho Bistro, Culantro & Basil has finally opened to the public. The restaurant sits in the Yes Plaza, 2626 E Garvey Ave S Ste D, West Covina, CA 91791. For those who don't live nearby, there is a second location about 16 miles away from Mt SAC ECA.

This restaurant is a walkable distance from Mt. SAC (a 20-minute walk), so go and check out their menu of many varieties.

Their  menu focuses on Vietnamese food, pho being their star entrée. Of course, there's more than enough food for everyone. Vegan or vegetarian? No problemo. They have vegan pho, tofu rolls, lemongrass rice plates, and many more. Not a fan of pho? There's rice plates, egg rolls, and even garlic fries. Problem solved.  If you're not hungry, there's Thai tea and Vietnamese coffee to get your daily dose of caffeine.

Jolene Tang and Melanie Briones

"I love Culantro & Basil," says freshman, Madi Yee, "it's a wonderful place to go after school for a delicious warm bowl of pho."

Their pho broth takes a full 24 hours to make, each dish being prepped with care. Everything is made fresh to order and looks identical to the photos on the menu.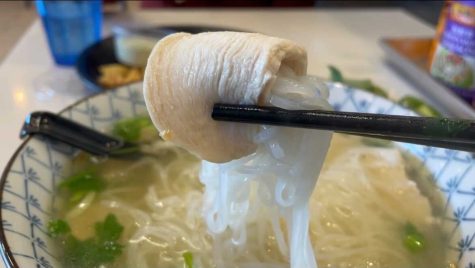 Drooling yet?
Not only do they have a variety of foods for everyone to indulge, many dishes are cheaper than most places. Sitting at $9.25 for a regular and $10.25 for a large, their chicken pho stands as their best seller.
They usually have no wait time, however their busiest times are during lunch hours (12:00 p.m.-1:00 p.m.). They have flexible hours stretching from 11:00 a.m. to 8:30 p.m. Even if you can't sit down and eat, they have take out and delivery (with no delivering fee!).
The restaurant is aesthetically pleasing to the eye with a modern take on the classic pho dining experience. A pink, neon sign hangs on the white wall saying Made Pho Each Other, adding that finishing touch to the modern look.
"The environment was really friendly and you could just tell that they put a lot of effort into making the pho." Says freshman, Sophie Moreno. 
Along with all of the good reviews from customers, Cilantro & Basil Pho Bistro has a five star rating to go with their wonderful food.
Donate to The Academy Chronicle