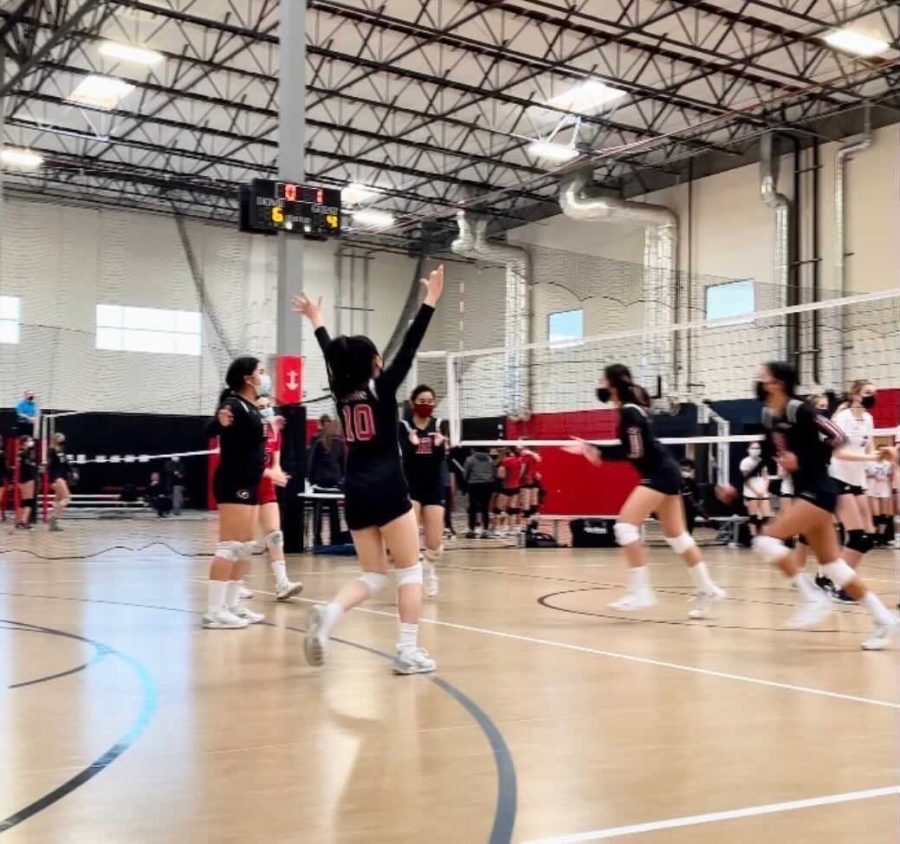 Image by Derrick Yee
Freshman Friday | Madi Yee
Madi Yee, fifteen, is an outgoing and fun freshman attending Mt. SAC ECA. She has straight A's and is able to balance her social life and personal life extremely well. She enjoys meeting new people and socializing. 
"Everyone knows who she is," according to freshman Bethany Huang, a good friend of Madi's, "She can always make everyone laugh without even trying."
Not many people would consider Madi to be someone quiet and reserved. She finds conversing with people enjoyable and people enjoy her company back. 
On top of her school life, Madi is currently practicing with her volleyball team in preparation for tournaments starting this December, and for travel tournaments later in the year. However, Madi is still recovering from a foot injury and is currently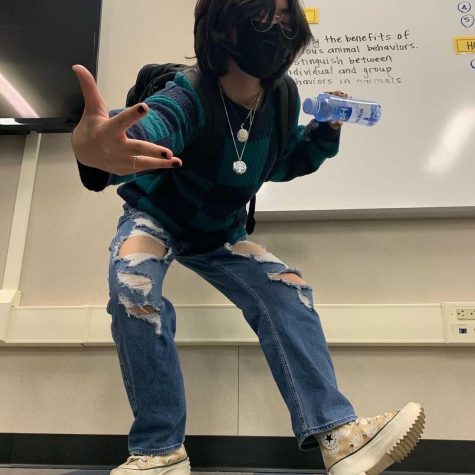 conditioning to stay in shape.
"I started playing in sixth grade because I wanted to be more athletic, because at the time I was definitely not athletic," says Madi. 
According to Madi, the mental aspect of volleyball is the scariest part about going into tournaments. "The pressure, coaches and teammates can really mess with your head," 
Most of the time Madi has an easy time socializing with people and has many friends,
"I like hanging out with Madi because she's a great and funny person who cares about her friends," says freshman Karen Sanchez.
Madi has influenced many people to become a better version of themselves. "Madi has impacted my life by making me more confident and comfortable with myself," states Sanchez.
Madi makes herself known when she's in a room with her outstanding social skills and ability to talk about anything.
"She is really funny and she can light up a room," states Huang. 
Madi is currently in clubs JSA and UNICEF, and has an interest in politics. After highschool, she plans to go to a four-year university and live in a big city.
She has a knack for listening to music, collecting vinyl records, making plans with friends, taking naps, and occasionally makes jewelry.  She lets her artistic side shine at home, where she makes bracelets and necklaces for her friends.  
She also adores music. Some of her favorite bands are The Beatles, The Cure, Her's, The Regrettes, and The Neighbourhood. She has been to multiple concerts, and is checking each band off her bucket list. 
Another one of Madi's bucket list items is to go overseas on a bike tour in rural Japan and Europe. However, sitting at the very top of her bucket list is becoming wealthy. 
"My favorite thing about her is probably the way she talks confidently in what she's saying and knows what she's doing," states Madi's friend, freshman Maritza Cervantes.
Each and every one of her friend's think of her in a positive light. According to freshman Cassidy Lin who is a close friend of Madi's, she's supportive and accepting no matter how close you are to her.
Donate to The Academy Chronicle