Top 5 Halloween Activities for 2021
With Halloween approaching faster than everyone could comprehend, it's safe to say that some ideas for the spooky month of October are needed. Any of these ideas can be completed with friends, family, or even alone, and all in the comfort of your own home!
Spooky Photoshoot
Pictures are always a great and effective way to store memories, so why not take advantage of that and construct a spooky Halloween photoshoot with friends, family or even alone?
Grab a camera of any kind, some friends, and get to work! 
The choices are limitless! Go outside at night, make a DIY backdrop, or perhaps even drive to a specific location to take the photos.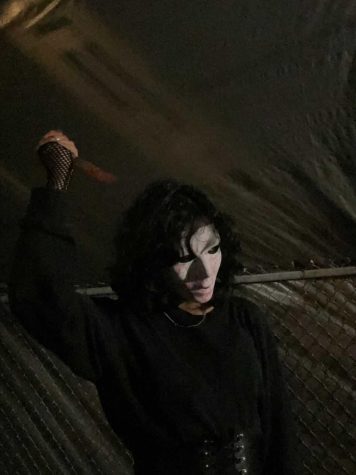 If you want to make the photos more aesthetically pleasing or spooky, purchase some fake blood and take the pictures during nightfall or in the dark. This will create an eerie feel for  the photos.
"Spooky photoshoot seems cool, you can use fake blood in a forest," Junior Brittany Ruvalcaba said.
Halloween Cake Decorating Contest
Adore art or competition? Try a halloween-themed cake decorating contest.
Gather a few friends and put your artistic abilities to the test by attempting to decorate a festive cake. 
Here a few tips from Junior Cassie Meza to help aid you in winning the contest:
If you are making a two-tiered cake, insert 2-3 wooden sticks in the cake to keep it steady
Before you frost the cake, stick it in the fridge for about 20 minutes after it cools
To make whatever design you desire, grab some parchment paper, and a piping bag filled with melted chocolate. Pipe desired design onto the parchment paper and then stick it in the freezer for an hour. When you take it out, the design will be frozen so you can just peel it off and stick it on the cake!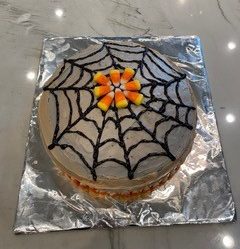 "Dress as that Celebrity" Contest
Believe you can have the BEST Halloween costume in the room? Grab some friends or family and try dressing as your favorite celebrity, and see who has the best recreation.
In order to get better results, the proper materials are needed. Places like Party City, Spirit Halloween, and Walmart usually have the most affordable items for costumes.
Whether you dress as Britney Spears, Pitbull, or Harry Styles, as long as you are creative and have the bare minimum amount of materials, winning will be no problem!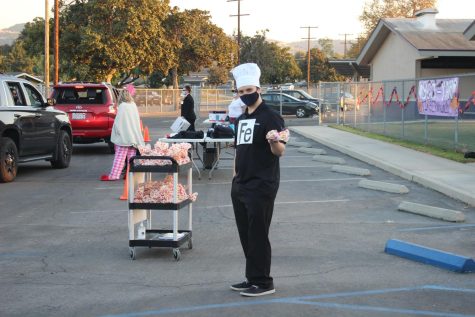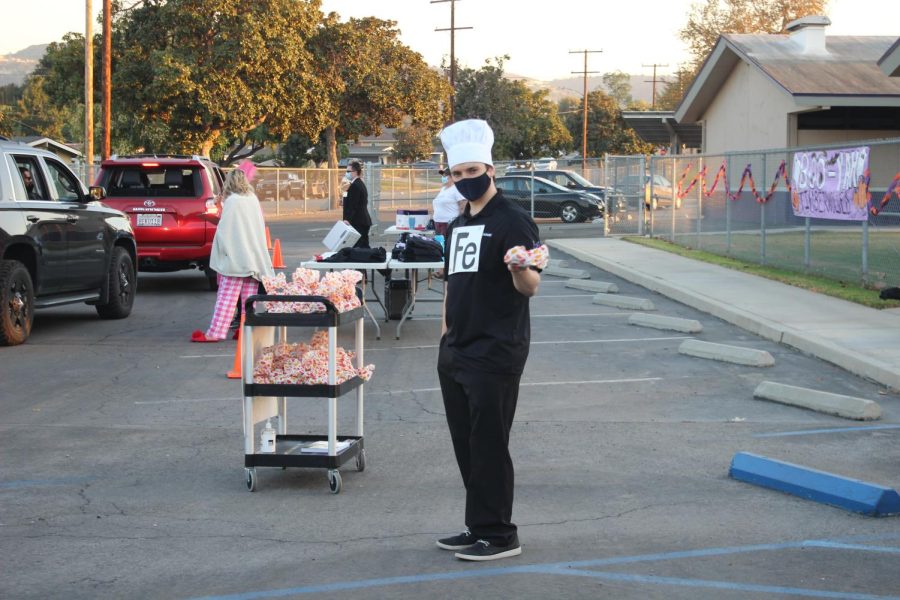 The most affordable way to construct a costume most of the time is to mke it on your own, especially if it's a celebrity as they typically wear clothes that can be recreated easily.
Junior Maya Quintero recommends going to different thrift shops for more affordable finds!
SFX Makeup Contest
If spooky characters or scary creatures are on your list of personal favorite types of costumes, try an SFX makeup contest! Grab some friends and get to work.
However, SFX makeup isn't easy, so just in case, here are some tips to help. According to Salon Success Academy:
To make fake blood, all you'll need is red food coloring, corn syrup, and yellow food coloring mixed together. It's just like the real deal. Too light? Add soy sauce. Too thin? Add cornstarch.
To create bruises, powder eyeshadows and a selection of skin-tone colors are absolutely necessary. You must understand how the colors of a bruise transform as time goes by, and depending on that, apply the needed colors and blend into the skin. To finish, add a setting powder.
For SFX makeup, liquid latex is a must. Apply the latex, and once it dries shape it into the form you want. If you desire to create wrinkles, simply "pull the skin outward while the liquid latex is drying. When you let go, the latex will wrinkle, creating the illusion of aging skin."
Modelling wax is also a very important part of SFX makeup. Apply your desired layer, and blend the edges into the skin, and finish with power!
Film Your Own Halloween/Horror Movie
Into acting? Perhaps film-making? This Halloween, spice it up by creating your own horror movie. This can be done with friends, family, or alone.
An expensive camera isn't always needed, just the correct angles and acting. The movie can be filmed on a phone as well!
"To film a good horror movie, especially from home, is having a good set up. Story wise you want to hook everyone to the main character, then tap into some sort of fear," Senior Vincent Hernandez said. "Then start to give the audience a small taste of interaction between the horror and our main character."
Vincent is a part of video production class, and he also advises to give long, suspenseful clips, and perspectives from both the main character and the horror device.