Election Poll Workers
Mt. SAC ECA juniors dove into a hands-on experience of democracy as they volunteered at the polls this past year. Many spent their weekend and Election Day, Tuesday November 3rd, at polling locations all across Los Angeles County. A majority of volunteers were LA County employees, but the student program for elections allowed students 16 and older to participate.
Students spent most of their day assisting voters with check-ins and ensuring that the voting area was properly sanitized. Election workers typically work all day, and the students were no exception. Student workers were required to be there from opening to closing, working two 13 hour days and on November 3rd, a 15 hour shift.
"I really enjoyed working at the polls. I thought it was a great opportunity for me to learn more about America's voting system first hand", student poll worker Anisa Oza, junior at MECA, explained, "Because we were using a new kind of voting method and adjusting heavily due to COVID-19, I was able to witness what exactly it was that people were hesitant about."
This year, there was an exceptional need for election workers. Most of the time, Election workers are 60+ years old, but with the current pandemic it has become dangerous for them to work at these locations.
One of the largest pieces of American democracy is the idea that every citizen is able to exercise their right to vote, and before the former administration no one questioned the system we had in place. No one even thought of the idea of "voter fraud" or "stolen elections." But now, even months after the American people chose their new president, many are still stuck on the idea that this president is illegitimate. Even after the president's first 100 days have passed, many GOP officials have called for an audit in key states like Arizona.
In Arizona, private company Cyber Ninjas hired in March of 2021 to affirm the election even though the company had no prior experience dealing with these types of situations. In fact, no journalists or reporters were allowed to be inside the facility; only "observers" were allowed until the Arizona Democratic Party and Arizona Secretary of State Katie Hobbs filed a lawsuit, claiming that the audit process violated state laws.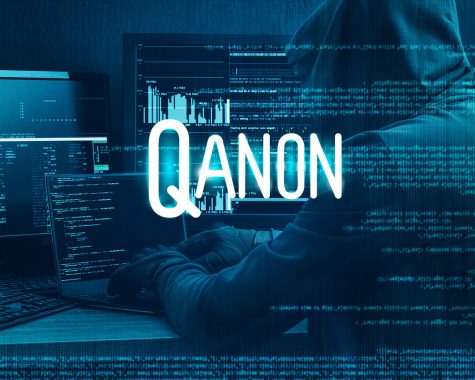 But who or what exactly is Cyber Ninjas?
No one knows.
Headquartered in Florida, no political group, action group, or committee has any clue who this firm is, and in turn, have no idea how reliable this company is; only that it was founded in 2014 by Doug Logan.
Christian Ziegler, vice chair of the Republican Party of Florida stated in an interview, "Doug Logan? Cyber Ninjas? No. I don't know these guys. Never heard of them."
The firm only presents itself to clients as an anti-hacking program, but has no experience in elections or counting ballots. Allegedly, the counters working for the firm were instructed to look for bamboo fibers and machine marked ballots, reason being to test a conspiracy theory that South Korea flew in false ballots. In the beginning, counters were looking for watermarked ballots due to a popular QAnon conspiracy that former president Trump watermarked the ballots in order to fight cheating.
"I worked at the polls and I think this conspiracy theory is simply outrageous….The ballots itself were pieces of paper with a few distinguishing features that were inserted into printers; confusing these ballots with fake watermarked ones is unlikely," said Daniela Arreola, another Junior who worked at the voting centers last year.
"Everything was secure and we had lots of precautions to protect against voter fraud. Stories like these just cause more voter suppression."
The issue of voter suppression has been on the rise the past few years, and even more these past couple months. Over 361 voter restriction laws have been introduced in 47 states by legislators. 55 restrictive bills are currently in the process of moving through the legislature and 29 have passed at least in one chamber.
These laws are aimed towards minority communities, ones whose vote can change the color of a state.
They can be interpreted as a modern day, legal, type of gerrymandering, one that will threaten honest democratic processes.
"Historically it's not surprising that people are imploring these topics so that they stay in office, or so that they cannot be specifically affected by different demographics of people. There are even connections between how influential the government could have been by passing harsher restrictions like the three-fifths compromise," said student poll worker Isaiah Rodriguez.
"It's changed, but they still remain in control even when it seems they aren't. "
.
Leave a Comment
Donate to The Academy Chronicle
Your donation will support the student journalists of Mt. SAC Early College Academy. Your contribution will allow us to purchase equipment and cover our annual website hosting costs.
About the Contributor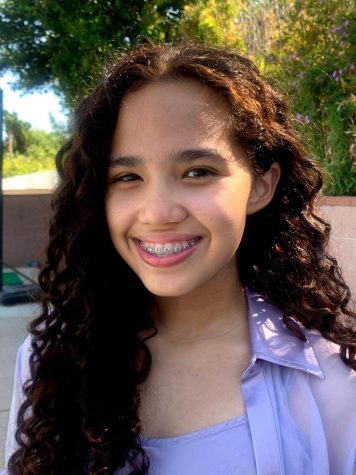 Payton Zarceno, Co-Editor
Payton Zarceno is a senior at Mt. SAC Early College Academy and is a founding member of The Academy Chronicle. She has been part of the Friends for Progress...