Ms. Hoffman's Latest Art Craze: Ceramics!
Ms. Hoffman is Mt. SAC ECA's beloved art teacher and is planning on introducing ceramics during her fourth year at the school! In previous years she has taught embroidery, murals, and printmaking; next year she will be instructing ceramics among other projects. Her creative art projects inspire students everyday to explore their artistic side and break out of their comfort zone.
Before teaching at Mt. SAC, Ms. Hoffman had an exciting childhood growing up in various different places around the world, including New Zealand, Paris, and then finally settling down in Pasadena. Fun fact: the house she currently lives in is her childhood home. After highschool, she moved to New York and attended Marist College where she played water polo and studied art. After college, Ms. Hoffman returned to California where she worked at an elementary school for a year, transferred to our school, earned her teaching credentials, and in her own words: "I've been here ever since!"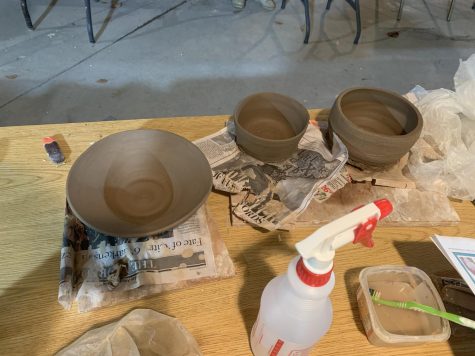 Currently, her next big project is ceramics! Ceramics is being offered as an elective next school year and Ms. Hoffman is already getting prepared to teach the newest class on campus.
"I have enrolled myself into a few ceramics classes and we're just gonna learn alongside one another," she says. "I think that is the best way to be in a classroom. I don't want to lie and teach you guys something that I don't actually know. I think it's way more important if we both can learn and figure it out together. Everyone is learning, I'm learning, students are learning."
Ceramics is a very hands-on art form that involves molding clay into various shapes, typically bowls. Ms. Hoffman has a passion for art projects like these because they offer a chance for students to express their creativity but also create something useful.
"I really love art that is functional and tactile. I also love the functionality; creating something useful for your life, or your home, or somebody else."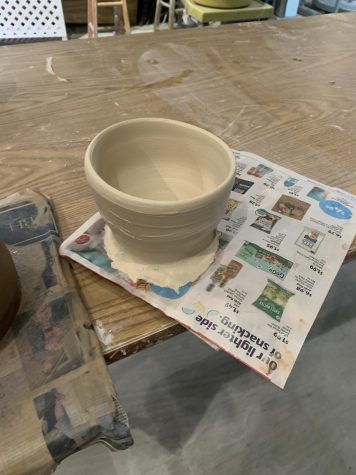 Incorporating ceramics into the art program here at Mt. SAC ECA is a big step in keeping the arts thriving at our school. It also allows students to take art throughout their entire high school career.
"I was really advocating for there to be a way for students to take art all 4 years. I am very interested and excited about it. I think it's an amazing thing to be adding to a school because it's an expensive program that a lot of high schools actually cut. The fact that we're adding to the arts is just incredible."
With everyone back on campus next year, Ms. Hoffman is looking forward to getting back into the groove of things and making some amazing art.
"I think you're going to love ceramics. It'll probably be a mess, but it's gonna be so fun!"
Leave a Comment
Donate to The Academy Chronicle
Your donation will support the student journalists of Mt. SAC Early College Academy. Your contribution will allow us to purchase equipment and cover our annual website hosting costs.
About the Contributor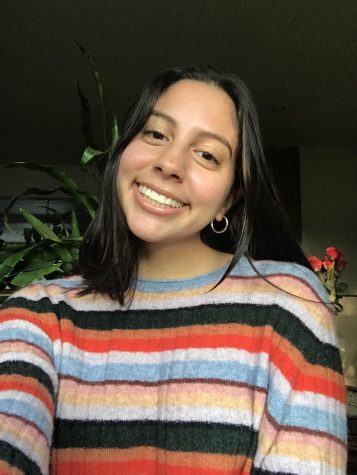 Daniela Arreola, Co-Editor


Daniela Arreola is a senior of Mt. SAC ECA's first graduating class and is a founding member of the Chronicle, of which they have been on the staff...