Top 5 Broadway Musicals
For many years, Broadway has been a foundation for all musical theatre. And although reopenings are planned soon, this past year has been tough for everyone, but especially Broadway, as a lot of people from the Broadway industry like actors, stage crew and many others have been laid off during recent times due to shutdown. To many, theater is an escape, an inspiration or maybe just an enjoyment and for that here are some top memorable picks you might want to go watch as soon as those theatres and stages are back in action.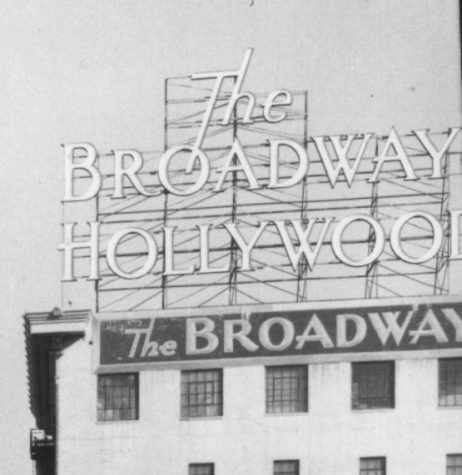 Hamilton
For many Hamilton is a musical you can never go wrong with. Directed by Alex Lacamoire with cast like Lin Manuel Miranda, Philipa Soo, Jasmine Cephas, Renee Elise and many mo
re, this musical tells the story about an, American Founding Father Alexander Hamilton and his ascent out of poverty and to power against the backdrop of the American War of Independence. (Streaming now on Disney+)
Freshman Madison Diaz says, "What I was thinking when I saw this musical was how beautiful the lighting and stage production was. When I resaw it I was thinking about how interesting the storytelling was".
"I would go watch Hamilton again", adds freshman Jasmine Sampat.
Freshman Annalise Navarro explains, "you could clearly see and hear the thought Lin Manuel Miranda put into each of the songs".
Freshman Gracie Padilla says, "I think this musical was written so well and deserved the popularity it gained when it came out."
Mean Girls the musical
Keeping true to the American cult classic Mean Girls the musical is a nostalgic and amazing performance for many young and older. Based on the 2004 movie, the musical is about a teenage girl named Cady who moves from Africa to a public high school for the first time, she soon becomes a member of a group of popular girls at the school called "the plastics". Through this she leaves her true friends behind and even loses her own self values. (No streaming platform yet but is said to have a streamable version soon!)
Madison Diaz thought, "[I] was mostly thinking about how good the singing was, I would love to see this again and actually in person."
Wicked
The true meaning of opposites attract, this musical tells the story of a witch named Elphaba and a fairy named Galinda, who although may seem very different at first, build a bond and connection with their opposing personalities. Throughout the show we find out how the world of Oz came to be through tragedy, love, and romance as well as how both seeked their titles iconicly known as the The Wicked Witch of the West and Galinda the good witch.
Freshman Jasmine Sampat says, "I thought a lot about the little hidden details in the songs."
"It's almost impossible to describe the feeling you get when the theater darkens and the overture starts. You get chills and butterflies. It's a magical experience," adds freshman Annalise Navarro.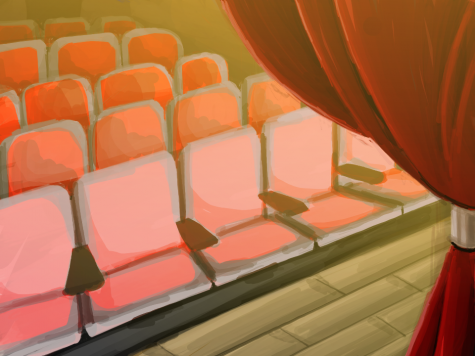 Gracie Padilla exclaims, "watching this musical live on stage was amazing and I enjoyed it A LOT. The effects that that show had plus the costumes and actors made that musical phenomenal. I would go back to see it any day."
Prom
This musical follows 4 Broadway actors who can notice either fame being faded away in the public eye. With some much needed attention they find trouble in a small conservative town of Edgewater, Indiana. Through this musical they stand behind a lesbian student Emma, who was banned from bringing her girlfriend to the high school prom.
Freshman Gracie Padilla says, "I think this musical had great LGBT representation and I adore the characters as well as the music. I would 100% go back to see this musical. It's so peppy and a feel good story, there's nothing to hate about this one."
Lion King on Broadway
True to the Disney classic Lion King on Broadway is about a young lion king, Simba, who flees his home in fear of his wicked uncle. He starts a new life with two unlikely friends Timon and Puma. As tension builds back home Simba is left with the weight of responsibility and fulfill his destiny as the king.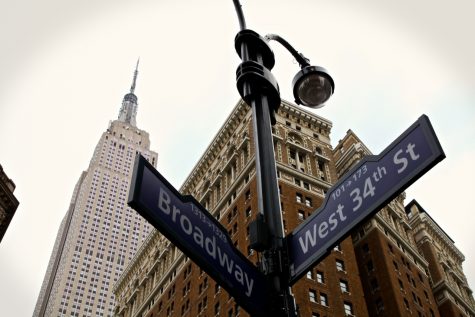 With that being said it's exciting to know Broadway may open soon. It has been a hard year for many but there is light at the end of the tunnel and I'm sure we could all use some theatre at the end of all of this.
Leave a Comment
Donate to The Academy Chronicle
Your donation will support the student journalists of Mt. SAC Early College Academy. Your contribution will allow us to purchase equipment and cover our annual website hosting costs.
About the Contributor
Rene Garcia, Staff Writer
Rene Garcia is currently a freshman at Mt SAC Early College Academy and is in his first year as writer whithin the chronical staff. Rene is also currently...