10 Things To Do Over Summer
With school closed and the warm sun beaming, summer is a time everyone looks upon as an enjoyable break. But one of the biggest issues that occurs during summer is not knowing what to use your time upon. Many people seek to have a summer with loads of fun. To help you brainstorm ideas for your summer we made a list with 10 fun, safe, and engaging things to do over the summer. 
DIY ice cream 
The most frequently eaten item in summer is ice cream; ice cream is a great way to stay cool during the heat and have a yummy dessert at the same time. However, rather than buying ice cream from the store you can make DIY ice cream in the comfort of your home. DIY ice cream is a very yummy way to enjoy your summer and the process is very simple and fun.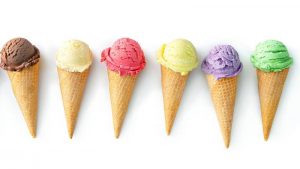 According to an article, "The Best (and Easiest) Ice Cream You'll Ever Make," Barefeet in the Kitchen, the best homemade ice cream recipe is as follows:
"Pour 1 cup of the cream into a saucepan and add the sugar, salt. Scrape the seeds of the vanilla bean into the pot and then add the vanilla pod to the pot."

"Warm the mixture over medium heat, just until the sugar dissolves. Remove from the heat and add the remaining cream, milk, and vanilla. Stir to combine and chill in the refrigerator."

"When ready to churn, remove the vanilla pod, whisk mixture again and pour into ice cream maker. Churn according to the manufacturer's instructions."

"Transfer the finished ice cream to an airtight container and place in the freezer u

ntil ready to serve."

Backyard Camping (Courtesy Photo/Chris White)
Camping in your backyard
Camping is a great way to get fresh air and enjoy nature with family and friends. However, what if I told you there is a way to still enjoy it in the comfort of your house? Backyard camping is a very fun, safe, and easy way to enjoy your summer with family and friends. The main 6 THINGS needed for backyard camping are a tarp, tent, water, food, flashlight, and, of course, a backyard. 
Sports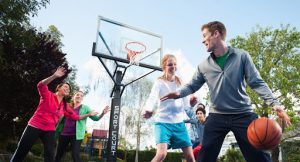 Another great way to enjoy your summer is by staying active with sports. Not only is being engaged in sports very convenient for your health, but it's also a great way to get fresh air and have fun at the same time. Some awesome ideas of outside sports you can engage in are running, jogging, tennis, soccer, biking, basketball, etc.
Painting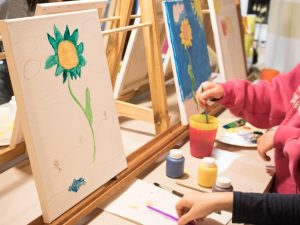 Learning how to paint or even growing upon your painting skills is a great and fun way to enjoy your summer. Painting allows everyone to express themselves through creativity and their imaginations. Painting can also be engaged with friends and family allowing everyone to have a good time. The main 5 THINGS needed for painting are paint brushes, a canvas, paint colors of your choice, paper towels, and a cup with water.
Trying new foods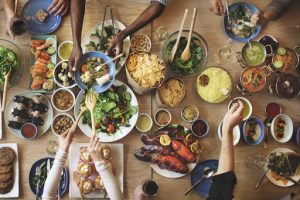 There are millions of different foods around the world with many different cuisines. And a great way to not only enjoy your summer but also expand your taste buds and horizons is by trying new foods. A great way to try new foods is by searching on Youtube for recipes to make at home or even going to a local restaurant or small business. According to, "Why is Trying New Foods Important?," Food VacBags, some benefits from trying new foods are "eating healthier, introducing you to different cultures, and adding more nutrients to your diet."
Movie marathon  
Hanging out with friends and family watching your favorite movies is always fun. Try making a whole day out of it.
Grab some snacks and loved ones and enjoy your night. For some movie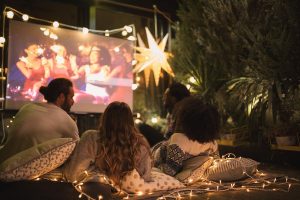 suggestions click the link "The 17 Best Movie Marathons You Can Stream Right Now." And the options to have a long distance "Watch Party" are much better now than they were pre-pandemic. Currently, Amazon Prime and Netflix both have "Watch Party" features so you can have a movie marathon even with those people who can't come to your house.
Game night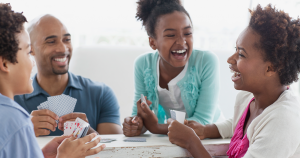 Jenga, Uno, Sorry, Taboo, Monopoly, and even Candyland are games that the whole family can enjoy. There are so many games to play you'll almost never be bored. Of course you can't forget the snacks. Chips and Salsa is a game night staple food. So if you're not sure what to get just start there. There's nothing more to it, enjoy your game night. 
Picnic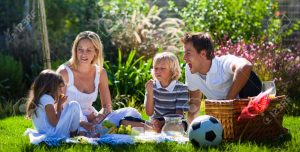 Picnics are great for soaking up that summer sun. Walking to your local park if it's not crowded and having a delicious meal is a great way to pass the time. Pack some of your favorite food and beverages. Maybe bring a game or paint the things you see. You can also take some pictures and explore the park. There's so many fun things to do when you're outside so get out there and do those things!
Backyard Water Park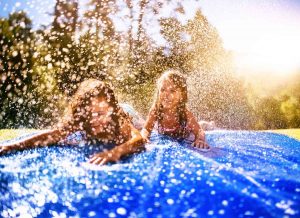 Water parks in California are slowly reopening, but for now a cheaper way would be sticking to sprinklers, or water balloons. They're such an easy way to  cool off in the summer heat and have some fun. For example, try using Bunch o'Balloons. A quick and easy way to "Fill and Tie 100 water balloons in less than 60 seconds" Not only are the balloons biodegradable but the pieces that blow up the water balloons are 100% recyclable.
Try Something New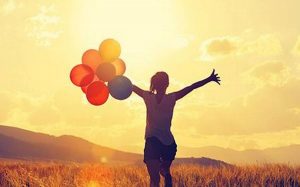 Summer can seem a little repetitive when people are always doing the same thing and going to the same places. How about spicing things up? Do something you've never done before. Pick up a new hobby or go places you've never been before. Trying new things can be frustrating but it never hurts to try.

Goodbye and Farewell. We hope your summer is awesome.
Leave a Comment
Donate to The Academy Chronicle
Your donation will support the student journalists of Mt. SAC Early College Academy. Your contribution will allow us to purchase equipment and cover our annual website hosting costs.
About the Contributors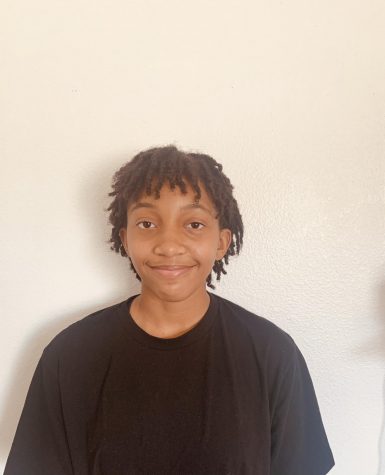 Kyndell Jackson, Staff Writer
Kyndell Jackson is a freshman at Mt. SAC ECA and has just started being apart of the academy chronicle as a staff writer. She enjoys listening to music...