George Floyd Act Passed
Amid riots and protest, a bill was introduced to hold police forces accountable and prevent excessive force from possibly being made. It's called the George Floyd act and was created after an event where a man was killed because of police brutality, and the bill was passed on March 3rd of 2021.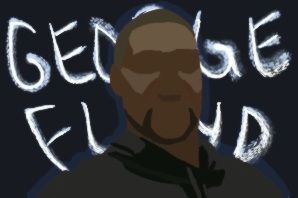 George Floyd was a 46-year-old Black man who died after being arrested outside a shop in Minneapolis, Minnesota, on May 25, 2020.
There was a call to the police after the store employee believed a 20 dollar bill was counterfeit. "After the call, two police officers arrived… Mr. Floyd 'actively resisted being handcuffed. Once handcuffed, though, Mr. Floyd became compliant while Mr. Lane explained he was being arrested for 'passing counterfeit currency'" [4].
But when he was being put into the police car, he "stiffened up, fell to the ground, and told the officers he was claustrophobic", according to the report. Another officer pulled him away from the car, causing him to fall. "He lay there, face down, still in handcuffs…Mr. Chauvin placed his left knee between his head and neck.
The prosecutor states that his knee was left there for 9 minutes. "The transcripts of bodycam footage… show Mr. Floyd said more than 20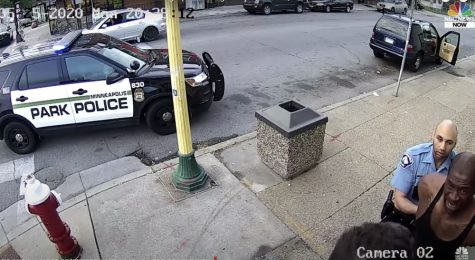 times he could not breathe as he was restrained… At one point, Mr. Floyd gasps: 'You're going to kill me, man.'…Officer Chauvin replies: 'Then stop talking, stop yelling. It takes heck of a lot of oxygen to talk'" [4]. Bystanders started telling them to check his pulse, and one of the officers did so but found none.
This whole ordeal has many people fighting against the police force. It's a matter that many have argued, deals with racial discrimination towards Black lives. It got even more people's attention since it dealt with not regular civilians in a fight, but with police officers.
"There are hundreds of deaths that aren't caught on video, but I think the gruesomeness and obvious hatred of the video woke people up," a protester from Maryland, Sarina LeCroy, told the BBC.
After this event, there were protests against police brutality and racism. "There have been demonstrations across the US – in all 50 states and DC – including in cities and rural communities that are predominantly white" [6].
It was also noticed that in the Black Lives Matter protests, there have been a wider number of diverse ethnic protestors, standing with the Black activists.
"Wengfay Ho said she had always supported the Black Lives Matter movement, but George Floyd's death was a particular "catalyst" that prompted her to take to the streets for the first time" [6].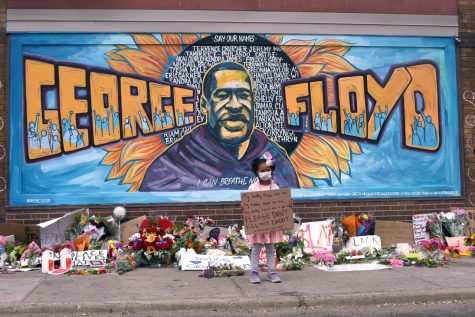 What is the George Floyd Act?
The George Floyd Act is a bill that confronts many policies and issues that deal with police practices and the accountability of law enforcement [2]. This act is an approach "to hold police accountable, end racial profiling, change the culture of law enforcement, empower our communities, and build trust between law enforcement and our communities by addressing systemic racism and bias to help save lives" [1].
The National Police Misconduct Registry will also be made to set mandatory rules for law enforcement officers and agencies to make officers report in case of use-of-force incidents, to get bias and racial profiling training, and to wear body cameras [2].
What does the George Floyd Act do?
The George Floyd Justice in Policing Act:
"Establish a national standard for the operation of police departments
Mandate data collection on police encounters
Reprogram existing funds to invest in transformative community-based policing programs
Streamline federal law to prosecute excessive force and establish independent prosecutors for police investigations" [1].
The act will work to end racial and religious profiling by:
"Prohibits federal, state, and local law enforcement from racial, religious, and discriminatory profiling.
Mandates training on racial, religious, and discriminatory profiling for all law enforcement.
Requires law enforcement to collect data on all investigatory activities" [1].
After finding out about this event, President Biden decided to take action on it, and he tweeted, "There's meaningful police reform legislation in George Floyd's name, but it shouldn't take a year to get it done. I assured the Floyd family that we're going to continue to fight for the passage of the George Floyd Justice in Policing Act so I can sign it into law right away."
Cites:
1. https://judiciary.house.gov/uploadedfiles/fact_sheet_for_justice_in_policing_2020.pdf?utm_campaign=4052-519
2. https://www.congress.gov/bill/116th-congress/house-bill/7120
3. https://www.wusa9.com/article/news/verify/george-floyd-justice-in-policing-act-explained-george-floyd-death-anniversary-what-next-for-police-reform-george-floyd-justice-in-policing-act-of-2020/65-e08496f8-bd28-46fe-9644-8cd5b7fff069
4. https://www.bbc.com/news/world-us-canada-52861726
5. https://www.nytimes.com/article/george-floyd-protests-timeline.html
6. https://www.bbc.com/news/world-us-canada-52969905
Leave a Comment
Donate to The Academy Chronicle
Your donation will support the student journalists of Mt. SAC Early College Academy. Your contribution will allow us to purchase equipment and cover our annual website hosting costs.
About the Contributor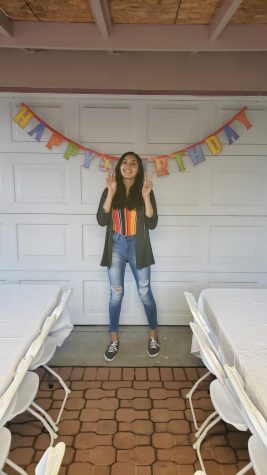 Gabriela Jacobo, Staff Writer
Gabriela Jacobo is in 9th grade. This is her first on staff. She enjoys math, art, and literature. In the future, she wants to become an architect. Outside...