10 Artists You Don't Know But Should
The modern world is filled with a lot of music. Just because you're on the radio doesn't mean you're the best or the most unique. In fact, if you look deep enough on Spotify or Youtube, you can see that there are so many different artists that are so close to being the next best thing. Sure, they don't have a record label or performed at the Super Bowl, but maybe that's what makes them even better. At least one of these ten artists is sure to blow your mind- or at least can be a nice part of your personal playlist. (Disclaimer, not all artists or songs have clean content)
Alice Schach and the Magic Orchestra
We're starting off with a group with, to say it simply, a strange way of making music. Alice Schach and the Magic Orchestra is an independent music group in Japan that uses a self-made language called "Alician" to make the lyrics of their song.
Even their sound and visuals feel otherworldly, sounding Japanese to non-Japanese people, with a strangely hypnotic and whimsical feeling to it. The genre it falls into is a brand new category that, according to the group themselves is "a mixture of pop and rock, anime music, game music, world music, and EDM, etc."
Alician was made to have a foreign feeling and combine well with the unique sound the creators were going for. It even has its own rune-like script and pronunciations.
They've made two albums and multiple singles so far and continue to grow with their newest releases. Two songs that are good to start with are "Elysion's Old Mans" and "Apocalypse". If you're into this new experimental way of music, check out this musical group here.
Deltron 3030
(Disclaimer: Songs contain explicit language and use of the n-word.)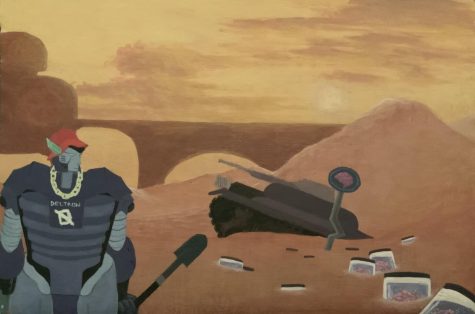 Deltron 3030 is a trio that falls into the sub-genres of hip hop. Its members consist of Dan the Automator (the producer), Del the Funky Homosapien (rapper), and DJ Kid Koala (the DJ).
The group Deltron 3030 first became active in 1999. The trio is most known for their album Deltron 3030 which was released by the record label 75 Ark on May 23, 2000. Deltron 3030 is a concept album set in the year 3030 featuring intergalactic rap warriors. Their second and third albums were released by Bulk Records in 2013 and 2017. These albums are called Event ll, and Deltron 3030 Live continues the story from 3040.
Upon listening to these albums you'll get earfuls of futuristic melodies, cleverly fast rhymes, and eccentric storytelling. A group with such a unique sound deserves to have their music shared, so you should definitely give them a try, especially if you like rap and hip hop. You may like it you may not but you'll never know unless you give them a shot. I recommend listening to "Memory Loss" first. Check them out here.
DEMONDICE
(Small disclaimer: Some of the songs contain minor explicit language.)
Our third artist on the list is DEMONDICE. DEMONDICE is a fairly new artist coming out with her first album in 2017. She works in the genres of hip hop, rap, and alt-rap yet something about her music makes her different. She also incorporates a lot of Japanese into her songs as well.
The factors that contribute to her unique aesthetic would most likely be her show-tune storytelling and her animated music videos. When DEMONDICE first came out she was known as anonymous but since then she has had a few concerts revealing her face.
She's released a total of four albums, the most recent one being Alkatraz, an experimental "1920's x 2020's alternative rap album" with a primarily electro swing feel to it. This album has so far been her most popular. Her best three songs, "Alkatraz", "You're an Ace, Kid", and "Sick Outta Fashion" are all part of it.
If you find alt-rap and electro swing interesting, make sure to give her a try. Check out her music here.
Destroy Boys
(Small disclaimer: Some of the songs contain minor explicit language.)
Our last artist in this list starting with "D" is Destroy Boys, an American punk rock band with a sound that's to be described as a sweet spot between hardcore head-banging and fun modern pop. The band themselves say they are what would happen if Blondie stumbled into a Misfits recording session.
The duo consists of Alexia Roditis as the singer and Vi Mayugba as the guitarist along with the occasional other member to help out.
Animation and filming for their music videos also have a unique and edgy feel to it that completely fits the music it's being paired with.
They've released a total of three albums and multiple singles over the last few years and are still making new ones, the most recent being their new album, Muzzle. If you're stuck on what to listen to, "Crybaby" is a good song for first-timers. Definitely give it a listen here if it piques your interest.
Mitski
(Disclaimer: Songs contain explicit language.)
Next up, we've got Indie artist Mitski. Her first two albums are Lush and Retired From Sad, New Career in Business. Both are self-produced. You can feel her emotions through her songs. She expresses herself so vividly that it makes you want to hear more. Her uncommon sound only continues from here.
After gaining some attention from her first two albums in 2014 she released another album Bury Me At Makeout Creek released by the label "Double Double Whammy". Over the span of three years, she released two more albums with the record label Dead Oceans, producing her most popular albums Puberty 2 and Be The Cowboy.
Though it may be a little confusing to tell what she is trying to say, I'm sure some of her lyrics about self-image and love will resonate with you. "American Girl" is probably the first song you should listen to. This song was the first song that got me hooked, and I hope it does the same for you. Check her music out here.
Mystery Skulls
(Small disclaimer: Some of the songs contain minor explicit language.)
Mystery Skulls is an EDM music act created by Luis Dubuc. His songs often have a spooky and futuristic electronica sound to them that gives them a unique feel. In total, five albums, six singles, and one EP have been released.
Not many people know of Mystery Skulls, but one of MECA's sophomores, Nathan Alquicira isn't in that majority saying, "My favorite song from the Mystery Skulls is 'Losing My Mind' because of the electric dance tune it gives off." He then continues this statement with, "I just hear it and immediately want to get up and start dancing."
The most interesting thing about Mystery Skulls is the "Mystery Skulls Animated" videos. The lead animator and director of which is Ben Mangum or "Mystery Ben". These videos are "official" although it's unknown if Luis had a hand in creating them. The plot is much like Scooby-Doo with a gang of teenagers who investigate paranormal activity. Of course, it's a lot more than that, but it should probably be seen rather than told.
It's something a lot easier to get into for pop lovers, so if you're looking for something new, Mystery Skulls can most definitely be it. You can check them out here.
Octet the Musical
(Disclaimer: Songs contain explicit topics and language.)
Next on the list is not a band or solo artist but a chamber choir musical that went to stage in 2019. Octet is a musical created by Dave Malloy and Annie Tippe. The premise of the story is a support group of internet addicts sharing their stories. As boring as that may sound, the plot is very loose giving more emphasis on the music and the message that's being conveyed.
Each of the 12 songs have an entirely different sound and a different story. One could be a sporadic acapella with the whole cast, another a dramatic duet, then a "song" of just talking.
Although it doesn't feel like a classic musical, its performance and composition- even just by listening to it- is stunning and out of the box. Not to mention, the topics brought up are incredibly interesting and fascinating to think about.
It might not be your cup of tea, but if you're interested in a more philosophical, psychological, and sociological perspective of the world or if you just like strange music, this could be for you. A good song to start with is "Candy" since it's the most song-like of the 12. You can check the musical out here.
Steffan Argus/Fin
This artist has only made an EP of four songs, a single, and a few covers. Nevertheless, Steffan (Fin) Argus, a not-so-famous musical artist and actor, has an amazing voice and creative vision.
The most creative and prominent of his works is, by far, his EP, Lost at Sea, a pirate and Neverland-themed album. Each song is unique and is joined by the theme of the ocean and adventure. The most popular of the four is "Ship in a Bottle", and that's for a good reason.
His only single, "Make Me Cry", is on Spotify under the name of Steffan Argus, and Lost at Sea is under the name of "fin" instead. Even though Fin's discography is incredibly short, each one is, no doubt, worthwhile to listen to. You can listen to him here.
Steve Lacy
(Disclaimer: Songs contain explicit language)
The ninth artist on this list is singer/songwriter Steve Lacy, a hip hop artist with a jazzy funk/lo-fi sound. He currently has three albums: Steve Lacy's Demo, Apolo XXI, and The Lo-Fis.
Alexis Herra, 10th grader at Mt. Sac ECA says "Steve Lacy only has one real album which is Apollo XXI, but my favorite song by him is 'C U Girl'. I first heard it in 6th grade, and I played it all throughout that year. Since my big transition from elementary to middle school was a nerve-wracking one 'C U Girl' definitely became one of my comfort songs."
He is also currently a member of The Internet, and he's worked on songs with Kendrick Lamar, Andre 3000, Mac Miller, and Tyler the Creator. Though Steve Lacy has worked with such popular artists he is most known for his song Dark Red which gives off a funky jazz vibe that echoes throughout your head.
The quiet yet clear sound of the drums mixed with his voice is sweet and loose. It can't quite be described with words. Even though all of his albums have a similar style there is something unique in each of them that makes them different from one another.
You can see how his music evolves as you listen to each album. Each album is like a new experience that has a different set of tools and sounds he uses. If you want some of that Steve Lacy magic, you should listen to "Playground". His music can be found here.
The Internet
(Disclaimer: Songs contain explicit language and usage of the n-word)
Last, but not least, we have The Internet. This band from LA is made up of four members and is a blend of R&B, hip hop, jazz, funk, and EDM.
Their sound gives off similar vibes to Steve Lacy. This makes sense because Steve Lacy is also part of the band. The members of said band are, lead singer Syd tha Kid (the only female of the group), keyboardist Matt Martians, bassist Patrick Paige II, drummer Christopher Smith, and guitarist Steve Lacy.
The Internet started in 2011 and since then has had multiple fluctuations in band members. They've done multiple tours, and they've released a grand total of five albums, nine singles, and one EP.
They haven't made anything since 2018, so it's unknown whether or not they'll make more music. Even so, most of the members have their own solo careers as well and have made multiple albums and singles that are likely to increase. "Come Over" is one of their most popular songs, and it's what I would recommend to you to listen to first. The band's music can be found here.
Music in the modern world is more than plentiful and is something loved by almost everyone. Even if you don't like pop, rap, or country music on the radio, places like YouTube and Spotify are home to many interesting independent artists that cover practically every genre imaginable. If you look hard enough, you'll find an underrated diamond in the rough.
Hopefully, this convinces you to start searching for that. Who knows, maybe you'll find your next new favorite artist.
Leave a Comment
Donate to The Academy Chronicle
Your donation will support the student journalists of Mt. SAC Early College Academy. Your contribution will allow us to purchase equipment and cover our annual website hosting costs.
About the Contributors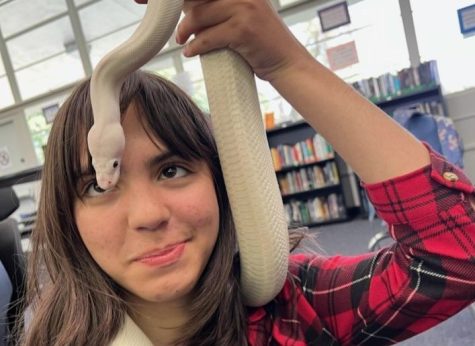 Mackenzie Diaz, Staff Writer
Mackenzie Diaz, an outgoing junior who is in her second year in journalism. She is very lively and participates in many clubs, some including the film...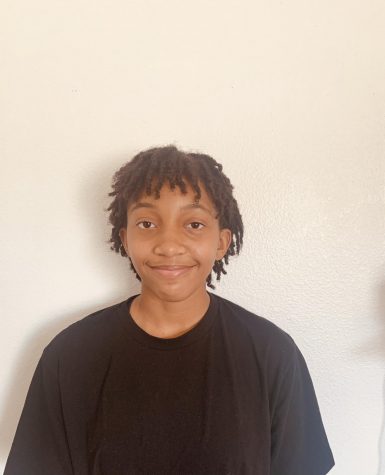 Kyndell Jackson, Staff Writer
Kyndell Jackson is a freshman at Mt. SAC ECA and has just started being apart of the academy chronicle as a staff writer. She enjoys listening to music...