Poetry Month
For those who don't know, every year Poetry Month is celebrated in April. So here are 5 of the most influential and popular poets throughout history.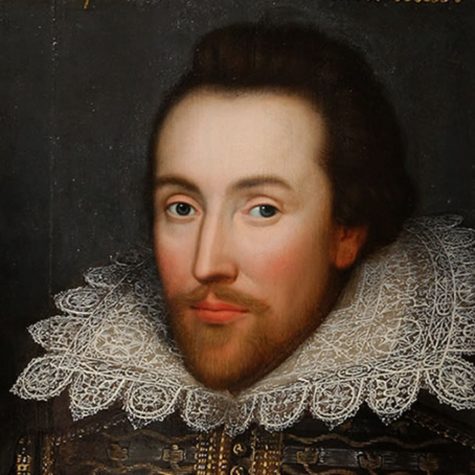 First is who many consider being "the world's greatest dramatist", William Shakespeare.
Shakespeare was an English poet, actor, and playwright. Though he is most renowned for his plays, he has made many popular poems as well [1].
"Shakespeare is not of an age, but for all time," said Ben Jonson, one of his contemporaries. "He lives today in our language, our culture, and society – and through his enduring influence on education. Shakespeare played a critical role in shaping modern English and helping to make it the world's language" [2].
His most popular poem is:
"Sonnet 18: Shall I compare thee to a summer's day?"
"Shall I compare thee to a summer's day?
Thou art more lovely and more temperate:
Rough winds do shake the darling buds of May,
And summer's lease hath all too short a date;
Sometime too hot the eye of heaven shines,
And often is his gold complexion dimm'd;
And every fair from fair sometime declines,
By chance or nature's changing course untrimm'd;
But thy eternal summer shall not fade,
Nor lose possession of that fair thou ow'st;
Nor shall death brag thou wander'st in his shade,
When in eternal lines to time thou grow'st:
So long as men can breathe or eyes can see,
So long lives this, and this gives life to thee."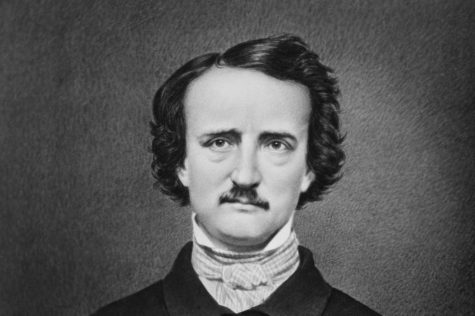 Next is the one who was "best when it came to deception and perversion" [3], Edgar Allan Poe.
Poe was an American critic, editor, poet, and writer and is "best known for evocative short stories and poems that captured the imagination and interest of readers around the world" [4].
"His imaginative storytelling and tales of mystery and horror gave birth to the modern detective story" [4]. "His texts have served as exemplars of how to use sensory detail and how to establish and evoke mood through description. He also set the standards for Gothic and detective fiction with his famous short stories" [5].
His most popular poem is:
"The Raven"
[Excerpt]
"Once upon a midnight dreary, while I pondered, weak and weary,
Over many a quaint and curious volume of forgotten lore—
While I nodded, nearly napping, suddenly there came a tapping,
As of someone gently rapping, rapping at my chamber door.
''Tis some visitor,' I muttered, 'tapping at my chamber door—
Only this and nothing more.'"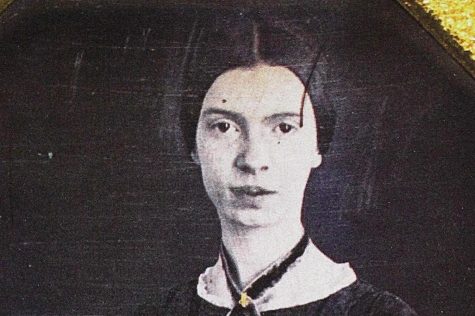 Next we have Emily Dickinson. She's someone who many would consider being peaceful because her poems were so tranquil. "The strength of her literary voice, as well as her reclusive and eccentric life, contributes to the sense of Dickinson as an indelible American character who continues to be discussed today" [6].
"Dickinson's poems have had a remarkable influence in American literature. Using original wordplay, unexpected rhymes, and abrupt line breaks, she bends literary conventions, demonstrating a deep and respectful understanding of formal poetic structure even as she seems to defy its restrictions" [7].
Her most popular poem is:
"I taste a liquor never brewed (214)"
"I taste a liquor never brewed –
From Tankards scooped in Pearl –
Not all the Frankfort Berries
Yield such an Alcohol!
Inebriate of air – am I –
And Debauchee of Dew –
Reeling – thro' endless summer days –
From inns of molten Blue –
When "Landlords" turn the drunken Bee
Out of the Foxglove's door –
When Butterflies – renounce their "drams" –
I shall but drink the more!
Till Seraphs swing their snowy Hats –
And Saints – to windows run –
To see the little Tippler
Leaning against the – Sun!"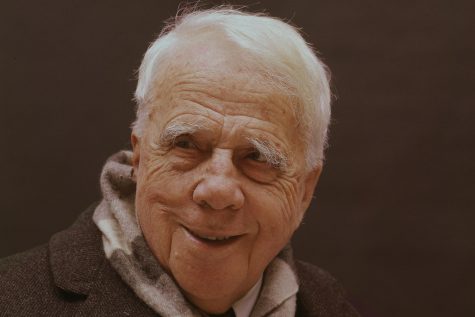 Another great poet is Robert Frost. Frost was an American poet who was "admired for his depictions of the rural life of New England, his
command of American colloquial speech, and his realistic verse portraying ordinary people in everyday situations" [8]. His poems were also unique for their connections with nature and human conditions.
"Even during his lifetime, Frost has had a significant influence on a diverse range of writers and poets. His works are widely anthologized and taught in different syllabuses across the world for their simplicity, universality, and ordinariness" [9] "Frost has had as much or even more influence on present-day poetry—which has seen a resurgence in formalism—than many poets in his own time" [10].
His most popular poem is:
"The Road Not Taken"
"Two roads diverged in a yellow wood,
And sorry I could not travel both
And be one traveler, long I stood
And looked down one as far as I could
To where it bent in the undergrowth;
Then took the other, as just as fair,
And having perhaps the better claim,
Because it was grassy and wanted wear;
Though as for that the passing there
Had worn them really about the same,
And both that morning equally lay
In leaves no step had trodden black.
Oh, I kept the first for another day!
Yet knowing how way leads on to way,
I doubted if I should ever come back.
I shall be telling this with a sigh
Somewhere ages and ages hence:
Two roads diverged in a wood, and I—
I took the one less traveled by,
And that has made all the difference"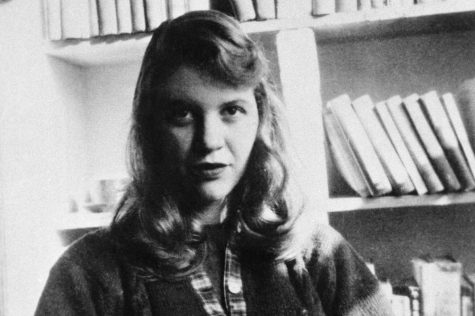 Lastly, we have Sylvia Plath. Sylvia Plath was an American writer, novelist, short story writer, and poet. "Sylvia Plath was one of the most dynamic and admired poets of the 20th century… At the age of 30, Plath already had a following in the literary community" [12]. Her most "best-known works explore the themes of alienation, death, and self-destruction" [14].
"She strongly believed in their abilities to be writers and editors, while society forced them to fulfill secretarial roles" [13]. "Sylvia Plath's work as a poet and expansion on the style of confessional poetry led her to become a major part of American literature. The ways Plath highlighted the injustices of sex-based roles and psychiatric care make her important to all of American history" [11]
Her most popular poem is:
"Daddy"
[Excerpt]
"You stand at the blackboard, daddy,
In the picture I have of you,
A cleft in your chin instead of your foot
But no less a devil for that, no not
Any less the black man who
Bit my pretty red heart in two."
Cites:
https://learnodo-newtonic.com/william-shakespeare-famous-poems
https://www.ynetnews.com/articles/0,7340,L-4748672,00.html
https://www.bartleby.com/essay/Words-to-Describe-Edgar-Allen-Poe-PK2L2LZVC
https://www.biography.com/writer/edgar-allan-poe
https://www.enotes.com/homework-help/what-effect-did-edgar-allan-poe-have-society-315773
https://www.biography.com/writer/emily-dickinson
https://www.brooklynmuseum.org/eascfa/dinner_party/place_settings/emily_dickinson
https://www.britannica.com/biography/Robert-Frost
https://literarydevices.net/robert-frost/
https://www.newworldencyclopedia.org/entry/Robert_Frost
https://owlcation.com/humanities/Sylvia-Plath-Her-Life-and-Importance-to-American-LIterature-and-History
https://www.poetryfoundation.org/poets/sylvia-plath
https://en.wikipedia.org/wiki/Sylvia_Plath
https://www.britannica.com/biography/Sylvia-Plath
Leave a Comment
Donate to The Academy Chronicle
Your donation will support the student journalists of Mt. SAC Early College Academy. Your contribution will allow us to purchase equipment and cover our annual website hosting costs.
About the Contributor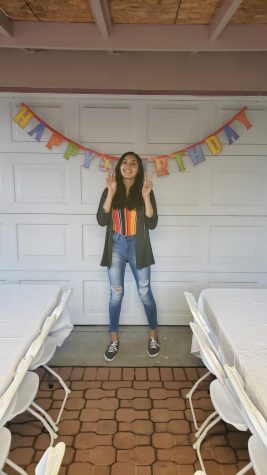 Gabriela Jacobo, Staff Writer
Gabriela Jacobo is in 9th grade. This is her first on staff. She enjoys math, art, and literature. In the future, she wants to become an architect. Outside...