Snapchat Spotlight: Earning Millions for What You Do Every Day
Did you know Snapchat users are earning fortunes posting everyday activities to Snapchat Spotlight? According to a recent survey, approximately 60% of Mt. SAC Early College Academy students do not use Snapchat. From the release of Snapchat Spotlight, Snapchat has distributed more than 24 million dollars to content creators submitting posts from popular dances to eating a mango.
For individuals at least 16-years-old, Snapchat Spotlight may be the perfect opportunity to earn shares of over 1 million dollars. Incentivizing users, Snapchat Spotlight has distributed approximately 1 million dollars daily to eligible clips up to 60 seconds in length.
With the innovative qualities of the Snapchat Spotlight program, interested students possess pressing concerns. In clarifying confusion, the following inquiries include detailed explanations with factual evidence.
"I am eligible. How can I submit a post to Snapchat Spotlight?"
According to the Snapchat Spotlight Guidelines, submit posts through the Snapchat application. Select the "Spotlight" option of the desired Snap within the "Send To" screen before tapping the blue arrow to submit. Snapchat Spotlight requires interested users to showcase creativity, avoid copyright infringement, abide by community guidelines, avoid solicitation, and follow technical specifications.
"How can I tell if my submission is accepted?"
Once submitted, applicants may view submission statuses by visiting their account profiles and selecting the submitted post. Snaps stating "Submitted" indicates the submission has not launched to Snapchat Spotlight; however, Snaps stating "Live" signifies the successful Snapchat Spotlight submission.
"How can I delete a Snapchat Spotlight submission?"
Posts uploaded to Snapchat Spotlight may be deleted through the "Settings" options of Snapchat accounts. Through the "Spotlight & Snap Map" option of Snapchat settings, users may save, download, share, or delete featured Snaps.
"I am not a popular Snapchat user. How will I be able to earn Snapchat Spotlight profits?"
Snapchat Spotlight utilizes a unique algorithm designed to showcase posts with intriguing content rather than posts shared by those with large followings. Snapchat Spotlight earnings are entirely dependent on the shares, favorites, and overall playtime a submission receives.
Are you interested in Snapchat Spotlight? Begin by uploading Snaps of everyday activities! Like various Snapchat Spotlight users, you can earn thousands by uploading posts of activities you do every day. Visit the Snapchat Spotlight Terms and Conditions forum for additional information and regulations.
Resources:
https://support.snapchat.com/en-US/article/spotlight
Leave a Comment
Donate to The Academy Chronicle
Your donation will support the student journalists of Mt. SAC Early College Academy. Your contribution will allow us to purchase equipment and cover our annual website hosting costs.
About the Contributor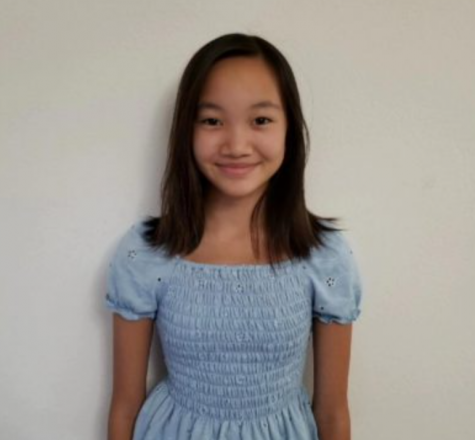 Lauren Diep, Staff Writer


Lauren Diep is currently attending Mt. SAC Early College Academy as a 9th Grade Freshman. Currently, she is participating within Journalism and...